Source
Happy Maryland Day! I wasn't born in Maryland but after living here for two years I feel like Ive always been here. Maryland pride is incredible and one of the reasons I was so excited to move here to begin with. If you walk through the Inner Harbor on a summer day you will see countless Orioles t-shirts, Natty boh tattoos and Maryland printed EVERYTHING. I love my new home.
Here are some fun Maryland facts to celebrate this great state!
1. Snowballs were invented in Baltimore! I didn't know what a snowball REALLY was until I moved to Maryland and now I can't go back to the hard snow cones. Snowball = shaved ice with a scoop of marshmallow on top
2. The first Dental School in the world was founded in Baltimore in 1840.
3. The capital, Annapolis, is nicknamed "The Sailing Capital of the World".
4. Francis Scott Key wrote "The Star Spangled Banner" after seeing the flag still waving during a battle in 1814.
5. Tom Clancy was born in Baltimore and attended Loyola College.
6. The USS Constellation docked in Baltimore is the last ship to survive from The Civil War
source
7. Both the 1988 and 2007 releases of Hairspray were filmed in Baltimore!
8. Maryland is one of the seven states with a state Dinosaur, the Astrodon
9. Only in the Inner Harbor can you find thirty story buildings, an old power plant and a lighthouse
10. Maryland is home to Under Armour, Berger Cookies, UTZ, The Baltimore Ravens, The Baltimore Orioles, Natty Boh and the Blue Crab.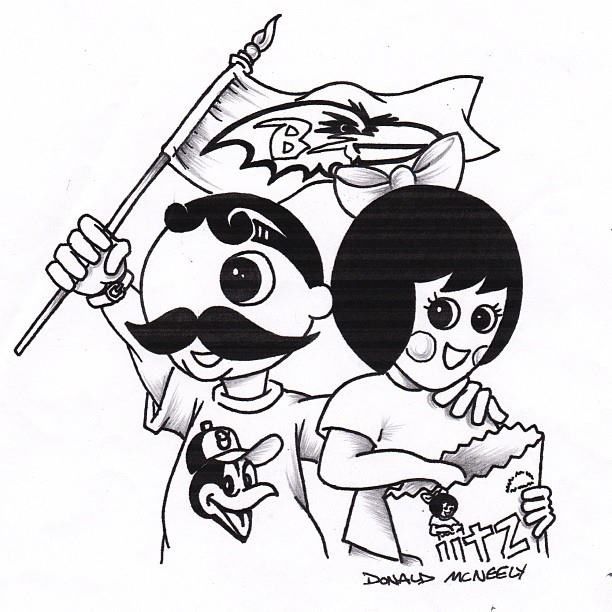 source