I'm not a HUGE fan of baseball and by that I mean I barely understand the game. However, I am a HUGE fan of all things Baltimore, soft pretzels, hot dogs and beer. I love going to Baltimore Orioles games for the sole reason that I'm immersing myself in the Baltimore culture, enjoying some tasty food and spending time with family and friends.
My company is pretty awesome. Not only are our offices located in the heart of the Inner Harbor and the views are incredible but we raffle off an entire season of Orioles tickets so that almost every employee has a chance to go to a game for free. We also have pretty amazing seats- third row behind first base kind of amazing.
I was selected for the game on Monday night and jumped at the chance to take Steve, his sister and her fiancé. Katy and Lawrence are huge baseball fans and we frankly don't get to see them enough so it was fun to have them in our city for the night enjoying a game of ball. We had a great time laughing and catching up with them but my favorite part of the game might have been the time that a fly ball came barreling right at us. Katy and I clung on to each other and ducked while the boys tried to catch it. Typical.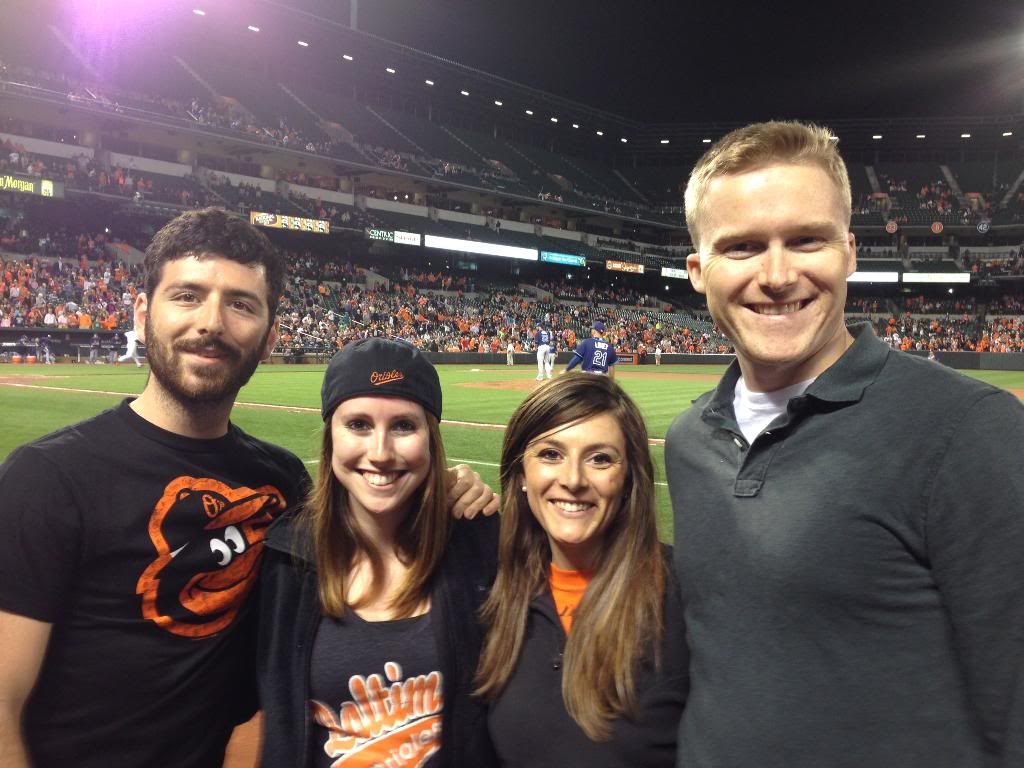 We crushed Tampa Bay, I got to eat a hotdog, and Chris Davis' backside was in full view the entire night- what else does a girl need? (Love you babe!)