One of my favorite things about Baltimore is the plethora of restaurants the city has to offer! I feel like I try a new restaurant every week or two weeks and still have so many on my list. My cousin and his girlfriend made a list of places they wanted to try over the course of the summer so I'll definitely be crashing some of their date nights (Sorry guys!).
Steve and I went to Harbor Que on Monday night to celebrate Memorial Day the right way. I couldn't think of a better way to spend the holiday than drinking beer and eating barbeque.
Harbor Que used to be deep in Federal Hill but within the past few months has relocated to a prime location on S.Charles St right next to the bars.  I'm happy with the move because I had never eaten at Harbor Que. The other location did not have parking and was on a busy highway. I can easily walk to the new location and can people watch while I stuff my face (priorities).
The restaurant is exactly how you would want a bbq place- low key. You order at the counter and have a seat. The food is brought out within 15 minutes and you DIG IN. I had the ½ smoked chicken with baked beans and French fries and Steve had the wings and a side of hush puppies. My favorites were the baked beans, smoked chicken and hush puppies.  I ate my fair share and was very grateful for the walk back to get a jumpstart on burning some of the calories I had just consumed.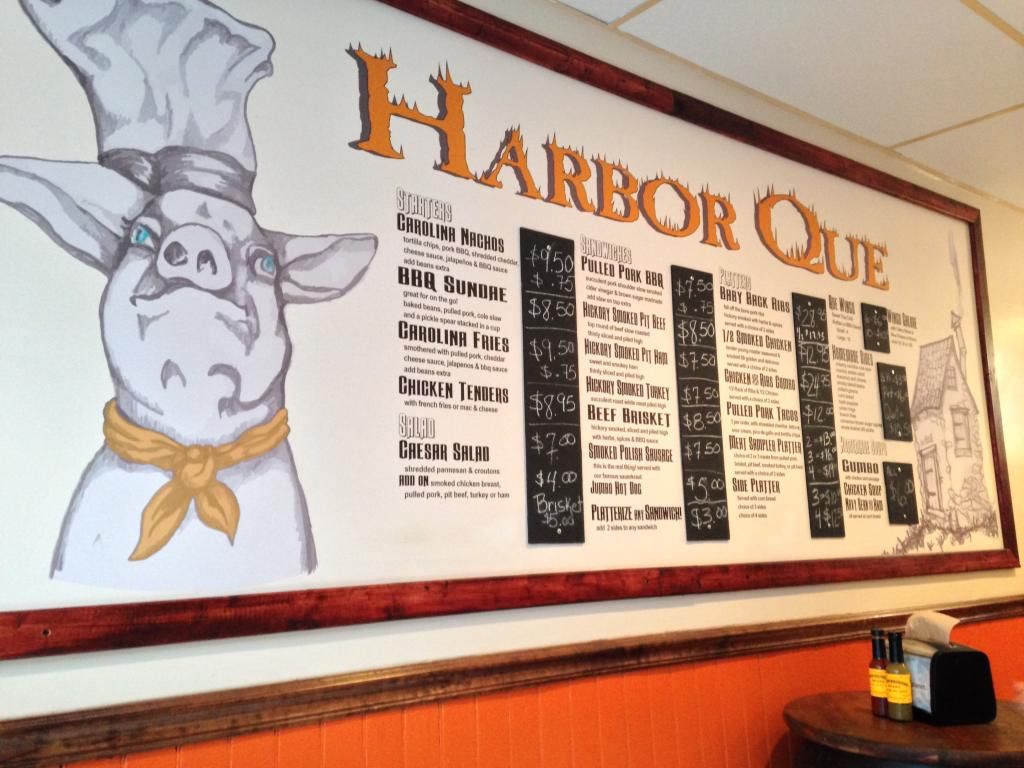 Overall the food was good. I had to send my chicken back because it wasn't as hot as I would have liked initially but everything else was great. I'm holding out for them to add a pulled chicken sandwich to the menu- YUM!