It's no secret that I love this city and I love exploring and seeing everything it has to offer. I've been here for two years and there are still so many things I haven't seen!
Yesterday one of my favorite bloggers, Kelly at Sparkles and Shoes, posted about being a tourist in her city and I started thinking about all the things I want to do and see in the great city of Baltimore!
Graffiti Alley– Graffiti is not allowed in Baltimore with the exception of this L shaped alley. Artists have been able to convince Baltimore City Officials to leave this little nook protected and to allow artists to express themselves with their art. I have always been drawn to the beauty of graffiti and cannot wait to experience this for myself!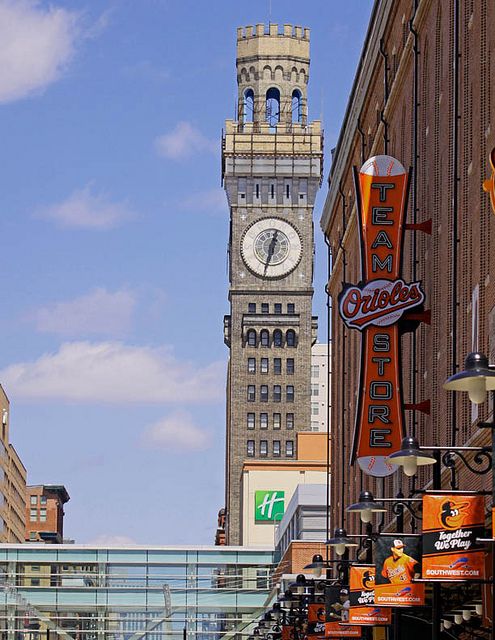 Source
Bromo Seltzer Tower– The tower was the tallest building in Baltimore when it was built in 1911. Captain Isaac Emerson built the tower and was an art enthusiast so to remember and honor him the tower now serves as a studio space for artists. When I'm stuck in traffic on my drive home from work the view of the tower is incredible especially as the sun sets behind it.
Fort McHenry– this one boggles my mind to be honest with you. I have a father who is a history buff and I lived less than a mile away from the fort yet I have NEVER been there!
Cylburn Arboretum– The arboretum is located outside of the city but looks incredible and had to be added to the list!
Woodberry Kitchen– I have heard so many good things about Woodberry Kitchen but since I am a brunch freak I am eagerly awaiting the Saturday when Steve and I wake up in time to enjoy their french toast!