So I gushed on Wednesday about how much I love Karli and her blog and now she is taking over one of my favorite linkups and giving it a little twist of her own. Oh Hey Friday is a weekly linkup on Fridays where we can talk about anything! List out 5 things: your favorite summer dishes, 5 things in your online shopping cart or 5 highlights from your week which is what I'm going to do this week.
1. Monday I was still on vacation and in between exciting plans and having my Mom is town (!) I held the Northeast Bloggers Network Baton on Instagram and posted a day in my life in Baltimore. I had so much fun sharing my day and am looking forward to meeting new bloggers who live in the states around me.

2. I was in 4-H for ten years and ultimately the person I am today is due in part to 4-H. One of my favorite aspects of the organization was exhibiting at the Delaware State Fair. I would go every year for the two weeks and participate in public speaking contests, demonstration contests and I would enter exhibits to be judged. Photography was my main project and I miss it soo much. I was exstatic when I received a letter in the mail inviting me to be a photography judge at the fair this year. I happily accepted and had such a great day judging photos with my Dad on Tuesday. Our love of photography is something we share and we had a great day together doing exactly what we love.
3. Even though the drive to Delaware is long it sure is beautiful. I HAD to stop at this sunflower farm on my way back to the city to snag this picture.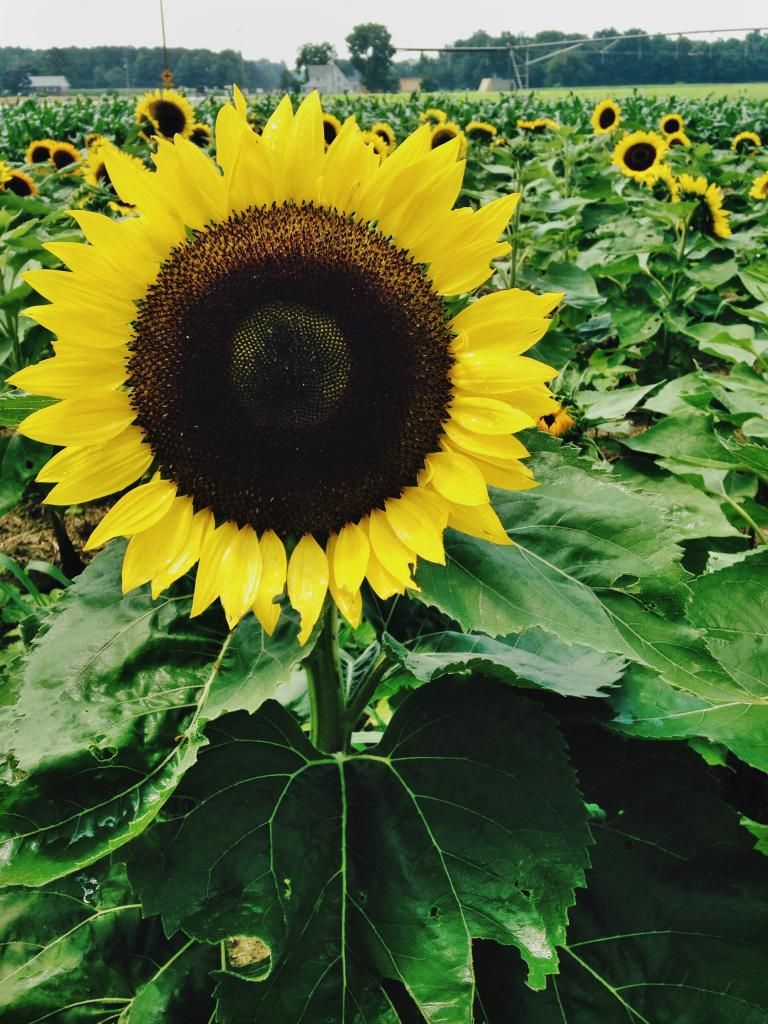 4. This week has been an exceptionally GREAT week. Just sayin. I only had three days of work, got to see both of my parents, Mar was in Baltimore, and I'm heading out of town again this weekend.
5. I caught up on my tv shows this week and I'm officially obsessed with multiple shows right now (Big Brother, Pretty Little Liars, RHOC). I don't usually watch tv when it airs live and have to catch up later which doesn't happen within a timely manner which usually results in me binge watching episodes of BB. Nottttt this week!