What better way to celebrate a summer weekend than by enjoying a bonfire, visiting the state fair and shucking fresh corn on the cob on the front porch?
Friday after work Steve and I loaded up the car with all of our stuff and Mar's (he stayed in the city with me for the week) and started the 2 hour trek to Delaware. It's not an awful drive but there is something about driving for an extended period of time after a long workday that realllly makes me sleepy. By the time we got to Delaware it was a little after 10 and we just wanted to go to sleep.
Photo of Mar riding
Steve and I woke up Saturday and got ready for a day at the Delaware State Fair! The DSF is a special place to me since I spent two weeks a year for ten years at the fairgrounds. 4-H was my life growing up so I had judging contests, exhibitions, demonstration contests and public speaking contests each year which meant I was there almost every day for the two weeks the fair runs each year.
I had so much fun showing him around the 4-H center, watching goat shows and teaching him what I knew about the fair and all of the livestock that were being shown.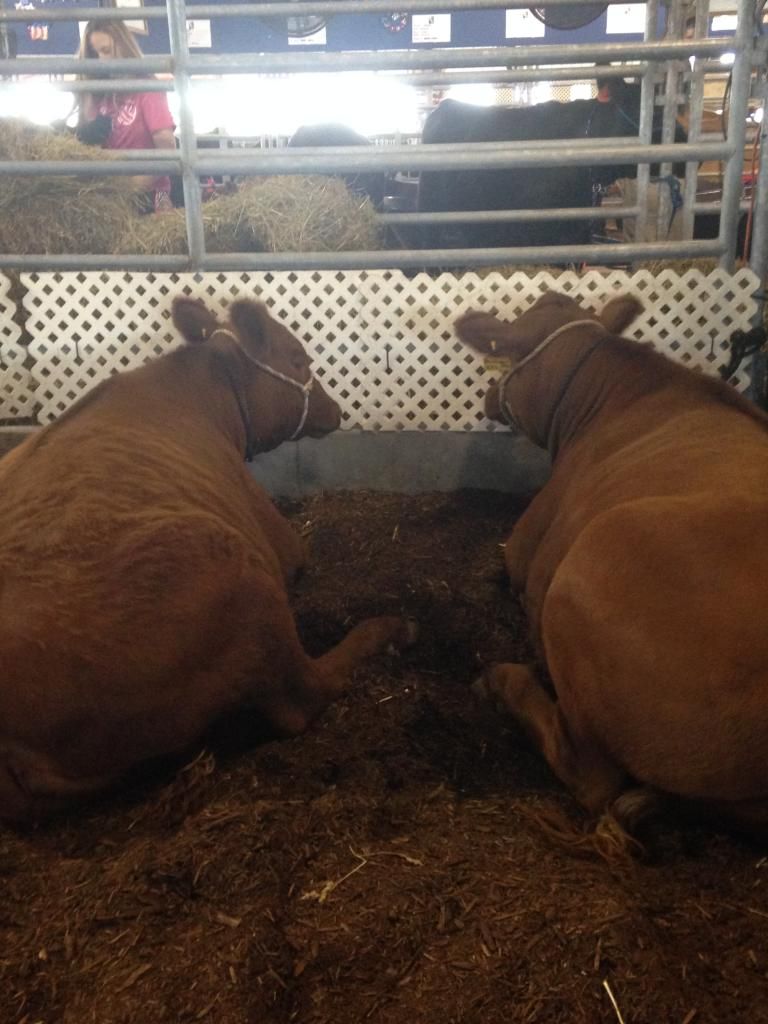 We spent half of Saturday at the fair and then headed to one of Steve's best friends farms for a birthday party. We spent the evening on a beautiful 1100 acre farm drinking and eating smores by the bonfire. The weather this past weekend was perfect for our busy weekend. High 70's with cloudy skies made it cool enough to enjoy being outside and to actually enjoy warming up next to the bonfire.
Buuuuuut the weather didn't last the entire weekend because when we woke up Sunday morning it was rainy and dreary. We decided to head to one of our local produce stands to pick up fresh corn. We spent the afternoon shucking the corn on the front porch and devouring a delicious home cooked meal at my parents house.
Unfortunately after dinner we had to head back to the city and got caught behind a few accidents and general beach traffic. Instead of a two hour drive to Baltimore we were stuck in the car for almost four hours. Thank goodness for the sunflower seeds Steve picked up at the produce stand- they kept us entertained for a while since I'm not the best at opening them up!
It was a great weekend and I'm back to the work grind until I get back in the car and make the drive this Friday!