It's been a while since I've posted about a new Baltimore restaurant! Last night I went with some of my girlfriends to have dinner and drinks in Canton Square. The Canton Square is home to a few of my favorite Baltimore eateries and our go-to for girls night is Tavern on the Square.
As we were sitting at our table outside sipping on our drinks and waiting to order I decided to pop into Dangerously Delicious for a slice of pie. Dangerously Delicious was featured on The Food Network and is known for their rock and roll vibe and delicious pies!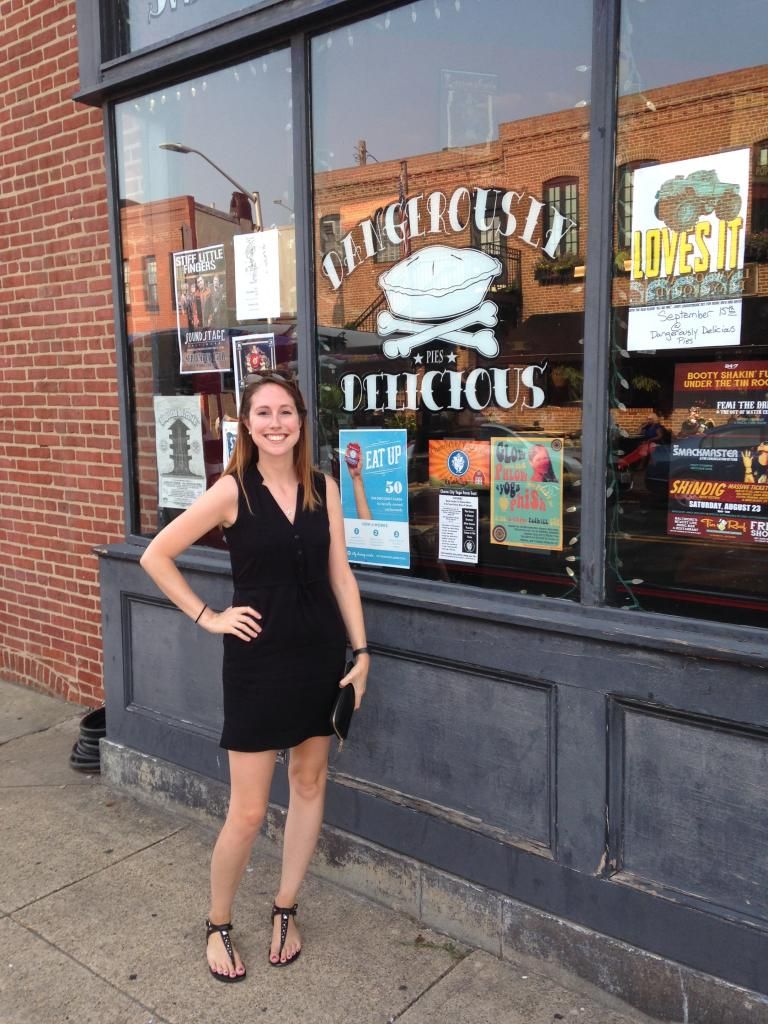 When I think of pie I think sweet ones like pumpkin, cherry, chocolate, apple, blueberry but they also had a wide variety of savory options including chicken pot pie (I'm trying it next time!), spicy chicken cilantro and vegan chili. And it doesn't end there, they also had at least five varieties of quiche available to try as well. I was slightly overwhelmed to say the least.
Thank goodness I had checked out the reviews on Yelp and asked my foodie bestie and they both recommended I get the Baltimore Bomb which is a berger cookie pie. If you live in Baltimore and haven't had a berger cookie you need to! We have berger cookie stout, berger cookie cupcakes and berger cookie pie In Baltimore!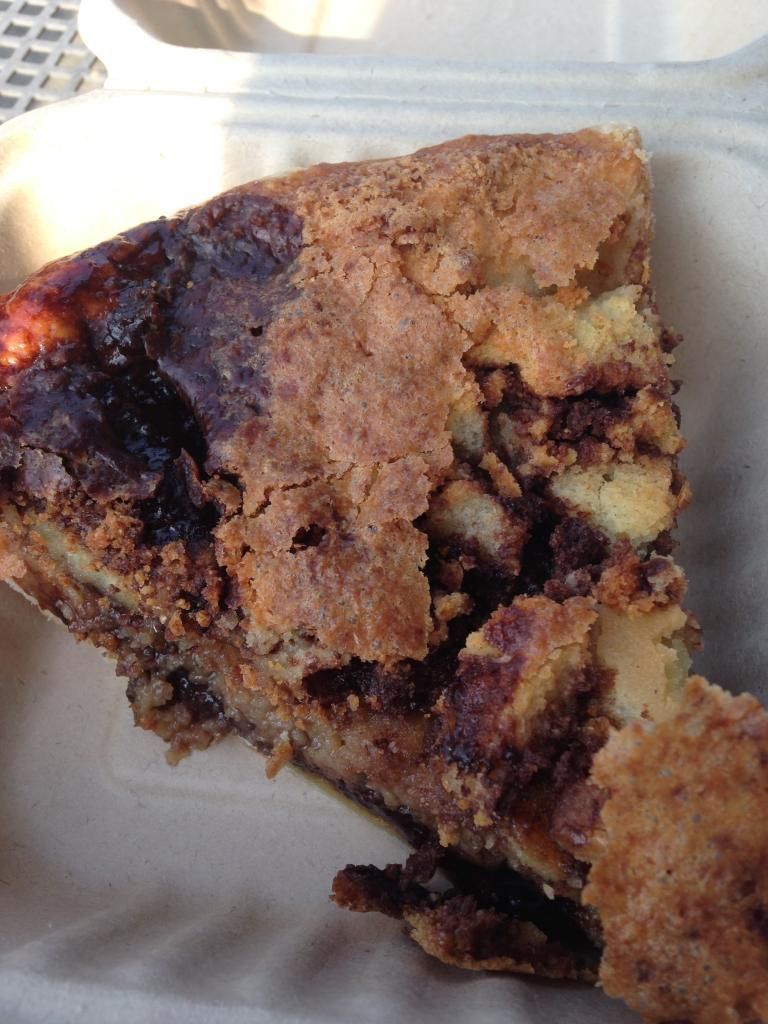 I have to say it was amazing. I highly recommend stopping by Dangerously Delicious if you are in the Canton area! I took mine to go but they have a large dining area inside to sit and eat with friends.
Now I'm hungry for more pie, good thing I saved some for a snack….