Each summer for one week in August Baltimore hosts Baltimore Restaurant Week and I look forward to it each year! Restaurants post their proposed menus online and diners can have either 2 or 3 course dinners for $20 and $30 each! It's such a deal and I usually make a point to eat out two or three times during the week to take advantage of the specials. I also try to eat at restaurants that I've never been to and order foods that I wouldn't normally order. I throw caution to the wind during Restaurant Week! This year I visited two restaurants: Capital Grille and Liv2Eat.
Steve is a steak guy and I've never been one to choose steak when eating out. When we first started dating and I told him that I had never truly had a juicy, well prepared steak before you can only imagine his reaction. He was shocked! Since then he has made me filet mignon twice and after convincing me that well done wasn't an option I agreed to medium-well and LOVED IT.
When we were trying to pick a restaurant to visit this week we were immediately drawn to Capital Grille. It is a restaurant we have never been to and specializes in steaks and fine dining. We got dressed up and walked hand in hand through the harbor talking about all of the great things we wanted to try.
The experience was amazing from the moment we walked in until we left. Our waitress was held up at another table so instead of leaving us to look through the menu, the manager came over to explain the specials and to assure us that she would be over soon. Our waitress, Brittany, was a breath of fresh air and I enjoyed having someone who was passionate about the food as our server. She explained the menu in detail, what our options were with the restaurant week specials, and answered any and all of our questions.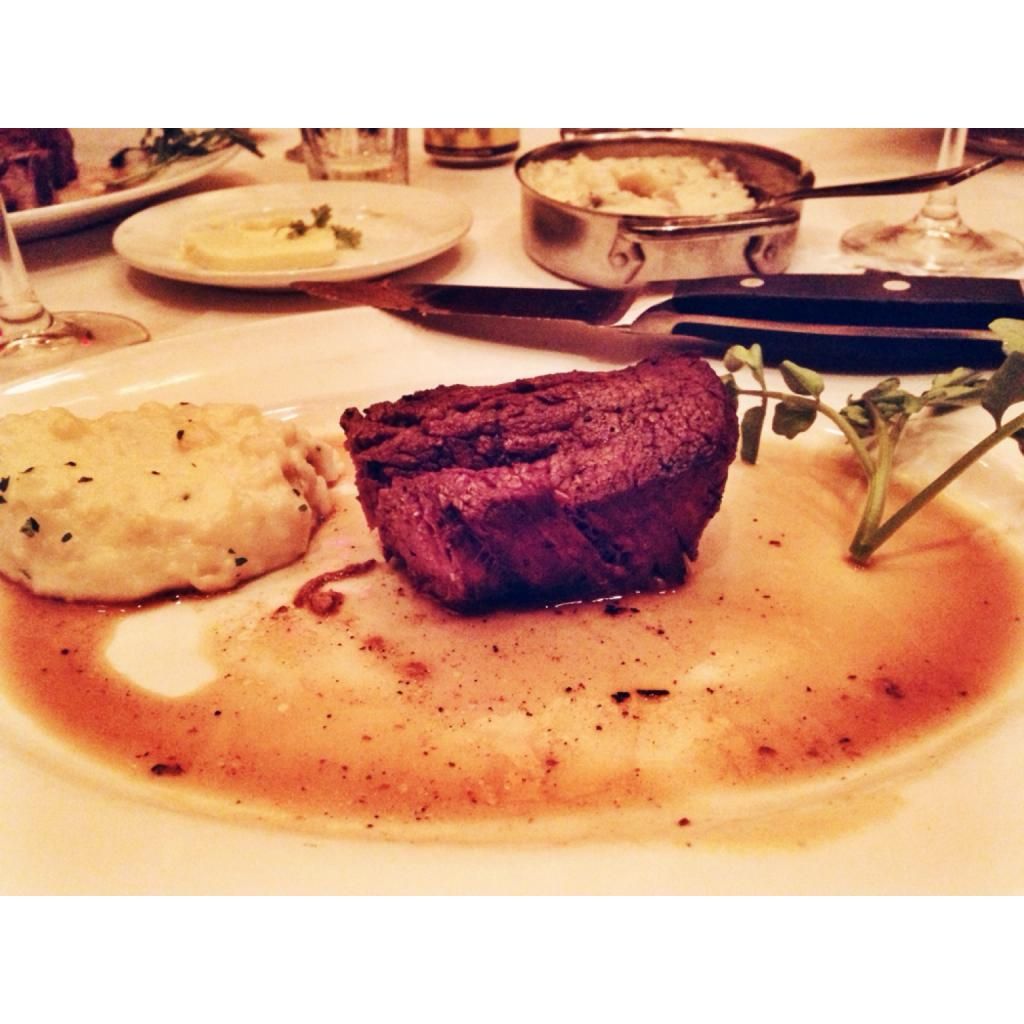 I had a fresh green and herb salad to start, filet mignon, mashed potatoes and we shared a dessert of cheesecake and flourless chocolate espresso cake. The food was incredible and I highly recommend a visit if you are in Baltimore!
Unlike Capital Grille, I have been to Liv2Eat before and have enjoyed each dining experience. My cousin Michael just moved to the city a little less than a year ago so it's been nice to have family in the area who can pop into the city and join me for dinner! Michael and I walked the 10 minute walk to the restaurant and were seated at the most perfect little table by the window. We enjoyed drinks (him: Beer Cocktail me:White wine spritzer) and tried to decide from the three course menu.
I opted for the risotto fritters to start (my personal favorite on their standard menu), pasta (with a garlic olive oil sauce and heirloom tomatoes) and flourless chocolate cake for dessert. The fritters were delicious as usual, the pasta was a little salty for my taste but still had great flavor and the cake was amazing!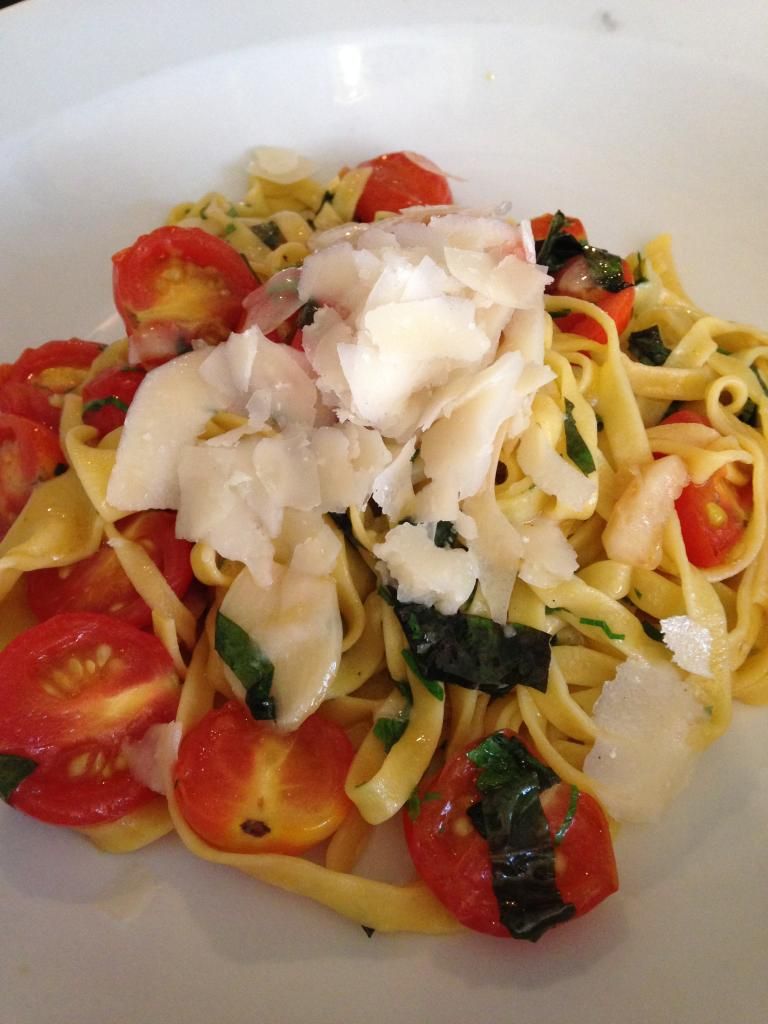 Another great Restaurant Week has come and gone. Now I can start looking forward to the Baltimore County Restaurant Week which should be held sometime this winter. It might be the only highlight of the winter…