I don't go out very often. I'm a homebody at heart and having a boyfriend who loves to be at home too definitely feeds into my desire to lounge on the sofa. However, I have made a serious effort this summer to spend more time out and about especially since the weather has been so incredible.
Last week was my bestest gal's birthday and she wanted to ring in her 27th year at a new place in Baltimore called Tin Roof. There are actually more Tin Roof's across the country and I'm so glad it made it's way to my little city! TR replaced Kettle Hill in PowerPlant Live for those of you who are familiar with the area and it is a great change if you ask me.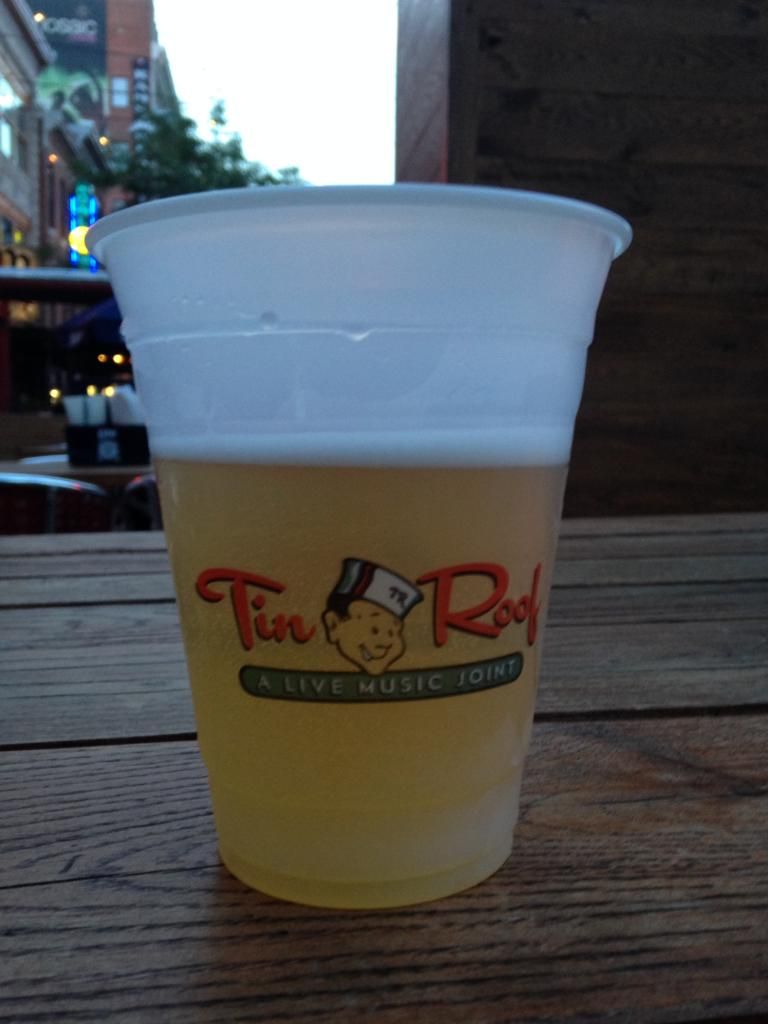 My roomie Jules and I headed over around 7:30 and found that the party was just getting started. We grabbed some beers and she didn't roll her eyes when I said I HAD to take some photos of the décor. I was obsessed!
Since I don't go out very often and I'm not a huge beer fan something else has to grab and keep my attention and it's usually the décor or ambiance of the place. The colored lights strewn across the entire ceiling inside, white lights hung across the outside patio, and light up sign at the stage really suckered me in.
Did I mention that Tin Roof has karaoke with a live band starting at 9pm? That's the whole reason we were there! Byrdy has an incredible voice and the rest of us just really love to listen to her sing and dance so we all had a GREAT TIME. If dancing and jamming to the music isn't really your thing they also have a giant jenga set outside and cornhole boards.
I had such a great time and for a Tuesday that's saying something. If you are in the Baltimore area and specifically the Inner Harbor checkout PowerPlant Live and stop by our new favorite place, Tin Roof.