I grew up in rural farm land on the Eastern Shore, you all know this. So when my Yelp boss told me our next event was going to be held at the brand new Horseshoe Casino in Baltimore I had no idea what to expect. I've never been in a casino before and to be honest I was a little nervous. What should I wear? How should I act? Would there be creepy people? Would there be rich people or people trying to get rich? I had no idea what to expect, but I can successfully say that this event was incredible and my opinion on the casino has completely changed.
The plan for the evening was to tour 3 of the casino's restaurants with the ability to sample some of the food and drinks. Again, because I didn't know much about the casino, I had no idea that their restaurants have world renowned chefs.
Our first stop was Johnny Sanchez. I'm not a spicy food person so I nibbled on the chips and salsa which were good but quite a kick! The décor in the restaurant was more my style. Each dining area had a different set of lights which I was drawn to. My favorites were plain Edison light bulbs dropping down from the ceiling.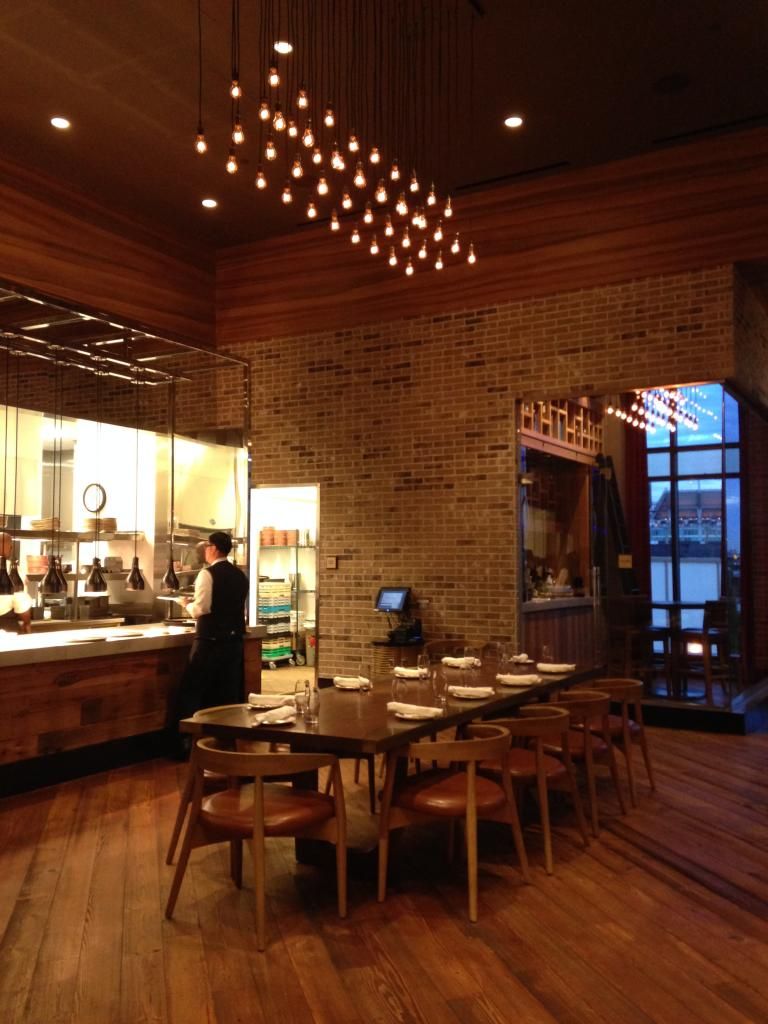 The second stop was my favorite for many reasons. Guy Fieri (info) has his own restaurant in the Horseshoe Casino. The presentation when we walked in was unreal and immediately caught my eye. There were two tables displaying bite sized portions of chicken wings, tacos, and sliders. However, they were not just sitting on the table. They were strategically placed on a cutting board that was being held up my vertical knives. There were also sugar skull linen napkins and copies of Guy's cookbook scattered amongst the restaurant.
Our last stop for the night was Jack Binion's Steakhouse. I'm not much of a steak person myself but I heard that the food was delicious! We also had a cake from Charm City Cakes that Duff himself made!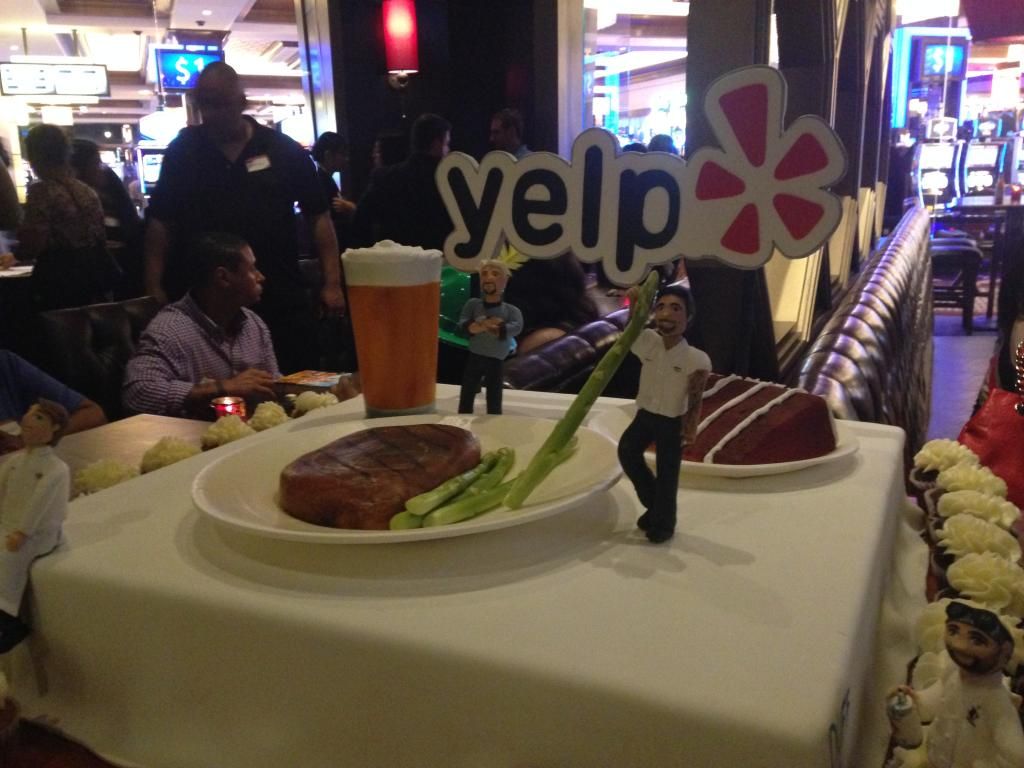 The event was a huge success and I enjoyed every last minute of it. I will absolutely be going back to for dinner one night in the near future!