I have a running list of restaurants in Baltimore that I want to try. Even though I visit one a week on average I feel like the list is never ending. As soon as I cross one off I've added two more. I can't complain though because I am constantly trying new food and places in the city I love.
My cousin Michael and I have a standing once a month dinner date to catchup on life and it's something I always look forward to. I grew up with my cousins and always felt like they were brothers as opposed to extended family members. When he moved here a year ago I was ecstatic to have him so close and it's always a blast to get together.
Last week he suggested we do something a little different and make our cousin dinner a double date night! I made a reservation at Farmstead Grill in Canton since we had never been and parking is a breeze. From the moment we walked in until we left our service was great and we couldn't have asked for a better experience.
We were seated and I immediately noticed the décor. Industrial mixed with urban and a little bit of country is the only way I can possibly describe it. The building itself felt like a barn to me with its slanted, high ceilings. The exposed beams and steel light fixtures felt industrial and I couldn't be happier with the setting.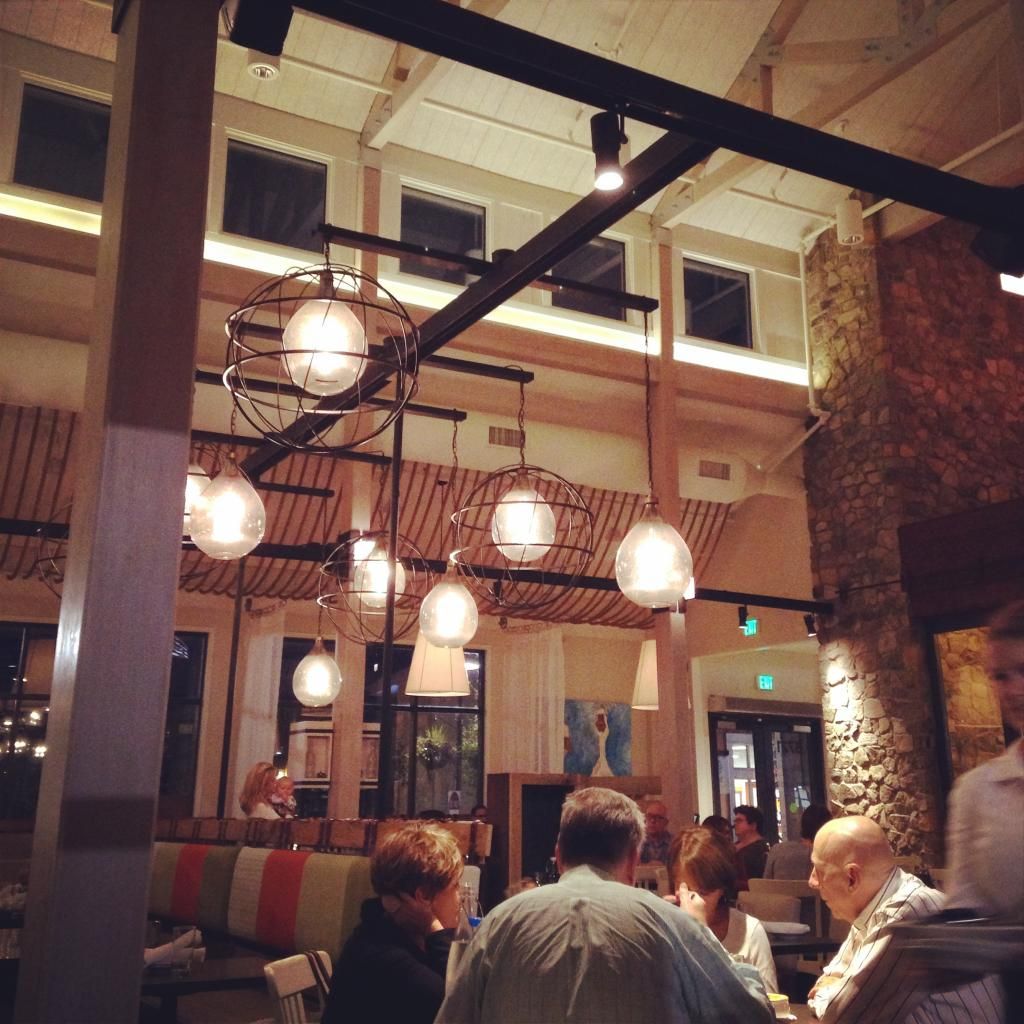 We ordered a bottle of wine and set in to enjoy our meal together and the service was incredible! Our server, Howard, was so great that I actually asked if he was the owner! He helped us pick out our wine, answered all of our questions about the food and loved talking to us about the restaurant and the exciting things they have coming up in the new few months.
I had the french onion soup to start. It had seven herbs in it and although I was a little nervous to try it, it was soooo good! For my entree roasted chicken breast with garlic mashed potatoes which was PERFECT. The chicken was so tender and the potatoes were a perfect texture.
For dessert I had the seven layer cake with salted caramel ice cream (to die for!)
We ended up staying at the restaurant for over 2 hours just talking and catching up. There's nothing better than a great meal with great company.