*Disclaimer- I was given this product in exchange for a review but all opinions are my own
Remember that time when Steve and I were craving gourmet popcorn and set to work making our own recipes? After 4 hours in the kitchen we were happy and full but EXHAUSTED. When I found out that there was a gourmet popcorn company right outside of the city I was ecstatic! I could eat all the flavors I wanted without slaving away all day in the kitchen.
When the Popsations box arrived at my doorstep I tore it open to find four cute little bags of popcorn tied perfectly with a red bow. 5 stars for packing and appearance.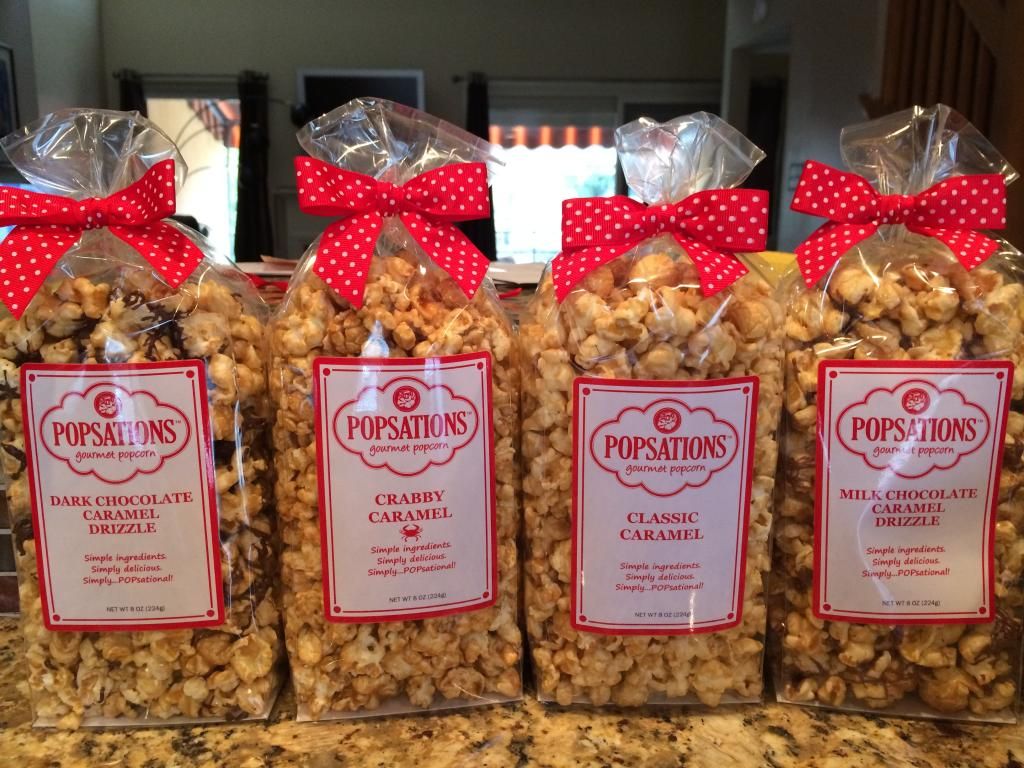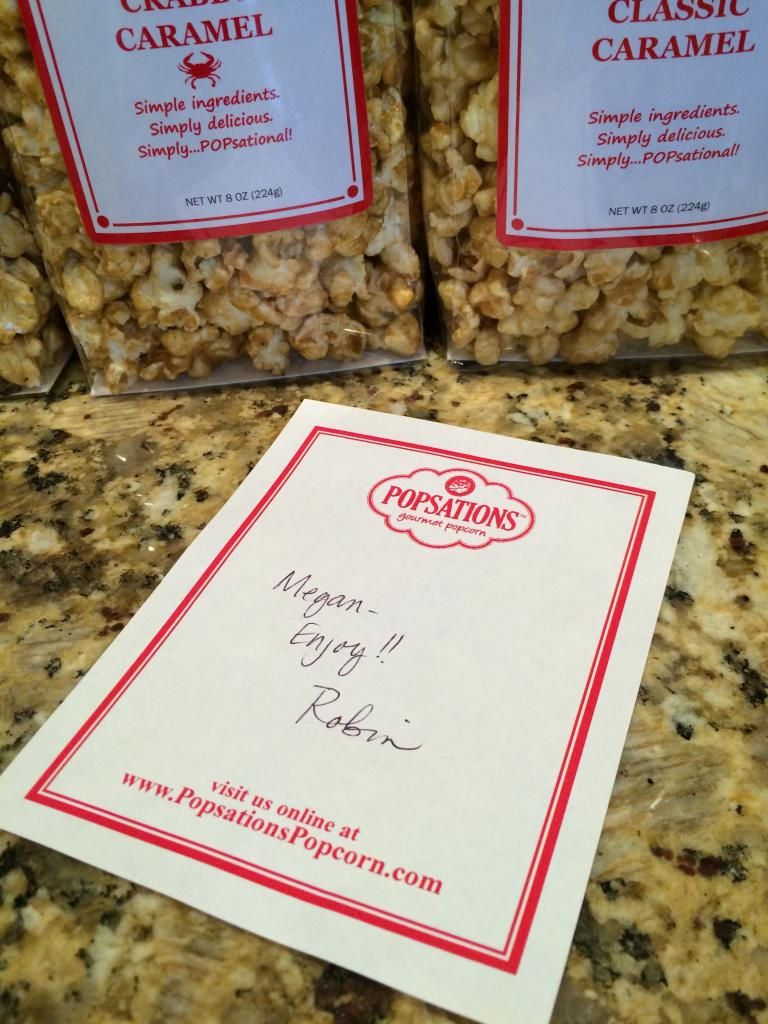 When Steve and I made popcorn a year ago we played a game with my roommates and had them blindly taste each flavor and guess what it was and then tell us their favorite. Why not do that again with a little help from Popsations?
My roommate Jadyn loves this blog. She loves when she gets to eat my leftovers from recipe blog posts and she was 100% down to help with this as well!
So I set to work putting each of the four flavors in small bowls: Milk Chocolate Caramel Drizzle, Classic Caramel, Crabby Caramel, and Dark Chocolate Caramel Drizzle.
Jadyn guessed 3/4 correctly without knowing the flavors beforehand and her personal favorite was the Milk Chocolate Caramel Drizzle.
Halfway through the taste testing I noticed that the Crabby Caramel bag was missing! I looked in the living room and found Steve curled up on the sofa with the bag in hand. Clearly he had chosen his favorite as well. The Crabby Caramel is one of Robin's top sellers especially in Maryland. The caramel corn is perfectly seasoned with Old Bay giving the popcorn a sweet and salty flavor with a kick!
Once we were done I took my turn tasting each flavor and have to say I was very impressed. Too often when purchasing popcorn I find that there is a handful of really hard pieces that get stuck in my teeth. Steve and I both mentioned that every single piece we tried was soft and light.
My favorite flavor was the Classic Caramel for a few reasons. I feel that caramel corn is a classic but can be overdone easily. Too much caramel makes it sticky sweet and hard to eat but not the bag from Popsations. It was perfectly flavored to have the classic caramel taste but wasn't soooo sweet that I had a stomach ache.
Popsations would be a great gift this holiday season! With holiday themed popcorn tins and red bows you can't go wrong. I am on her website ordering sweet treats for my family and friends!