On Saturday Steve and I went to New York City! This is my favorite time of the year to visit because the city comes to life for the holiday season. There's nothing more beautiful than the city decked out in Christmas lights, people running around in Santa hats, and the beautifully decorated windows at every store.
We woke up early and drove to Newark and took the train into the city. If anyone is coming from Baltimore I highly recommend going this route. The drive was super easy, took less than 3 hours and we parked and rode the train for 15 minutes right into Penn Station NY.
Once we were in the city we hopped in an Uber and headed over to the Intrepid Sea, Air, and Space Museum. Since this trip was something I really wanted to do, I wanted to make sure Steve was able to do something he would enjoy. This boy is all about the boats and planes so I knew this would be right up his alley. As soon as we got to the Intrepid we were both floored. We had no idea how big it truly was! The museum was really great and I was able to learn a lot from my own personal tour guide.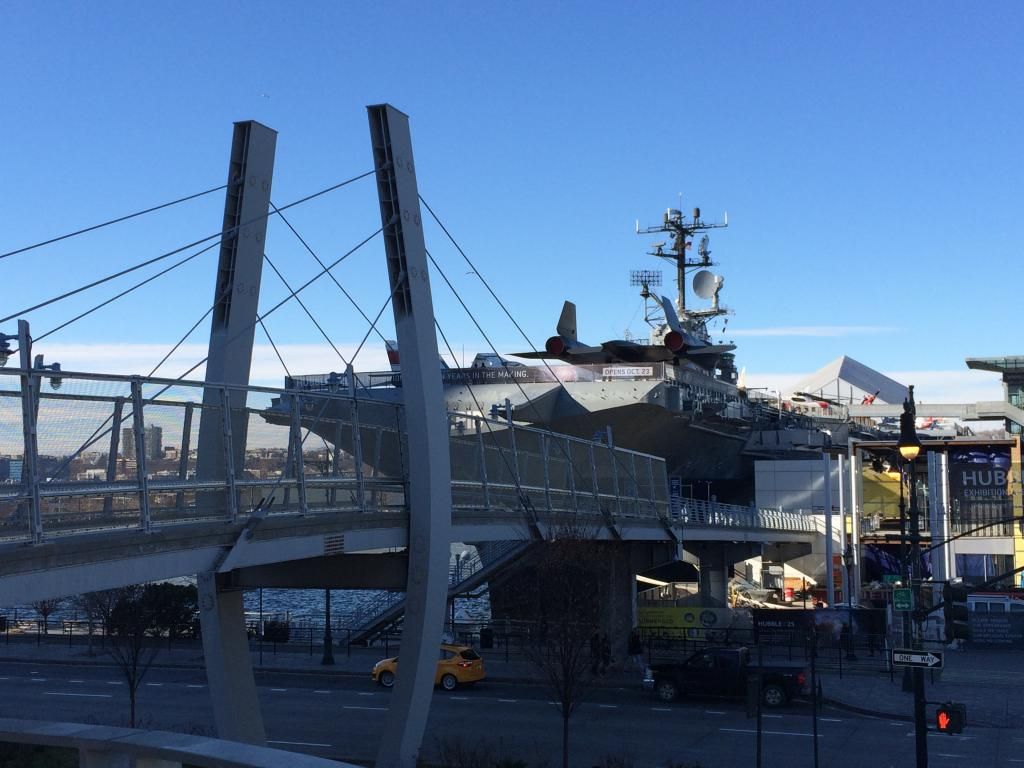 For instance, did you know that the SR- 71 BlackBird had no need for weapons onboard? It was so fast that once a missile was detected they simply sped out and outran it. INCREDIBLE. It was so strange to stand on the deck of this ship, looking at a dozen or so planes, with the tall buildings of New York City looming behind us.
We were able to go inside the tower on the top deck and were able to see the Space Shuttle as well! So many cool things in one museum and even though this really was for Steve, it might have been my favorite part of the day!
After we left the museum we hit the streets to find some food and to head over to Central Park!
I have a running list of things I want to see and do in NYC and one thing that has been on the list FOREVER was the Alice in Wonderland statue in Central Park. Alice in Wonderland is one of my favorite Disney movies and is so magical to me. When I learned about the statue and read up on the history of it, I fell in love. In 1959 philanthropist George Delacorte gave his bronze statue to Central Park "as a gift to the children of New York City". He made the statue large enough for kids to climb and crawl through it. When looking at the statue you can see the gold spots where tiny hands have rubbed it while climbing and playing.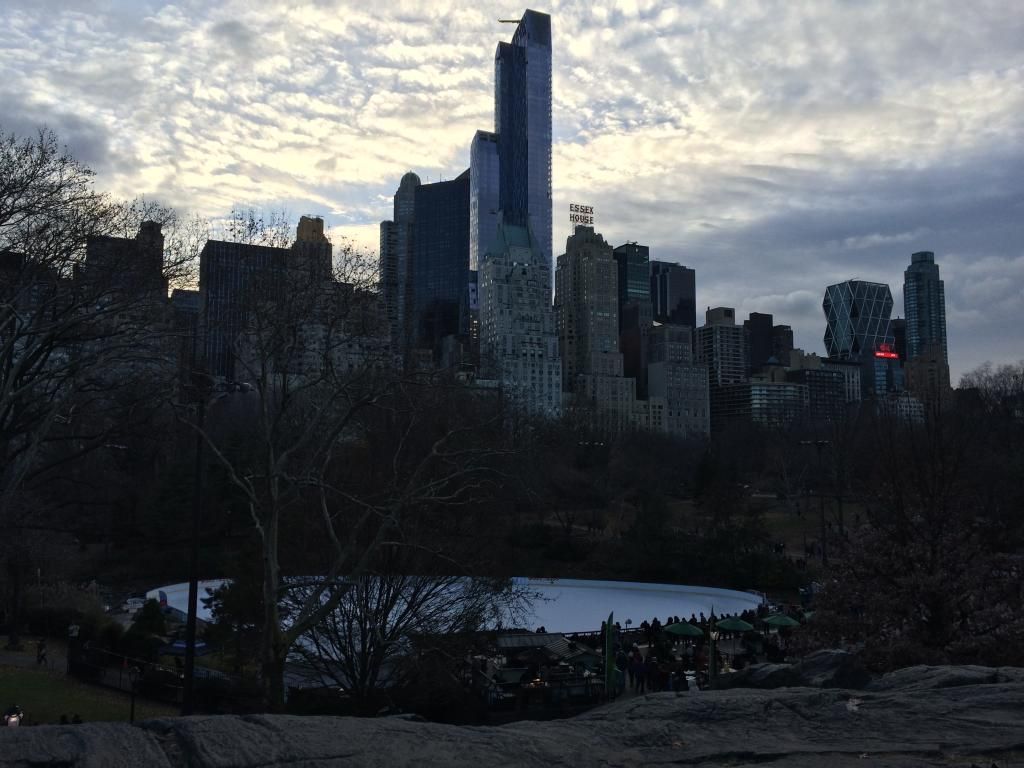 Last but certainly not least on our list of things to see was the tree in Rockefeller Center. I'm not sure why the city was so crowded on Saturday, maybe it was the beyond amazing weather, but it was unreal. The streets were shut down and we couldn't get very close to the tree. I was pushed and shoved aside as we approaching it and it made me sad that so many people were rushing and hurrying and being unkind to one another when we should be celebrating the holiday.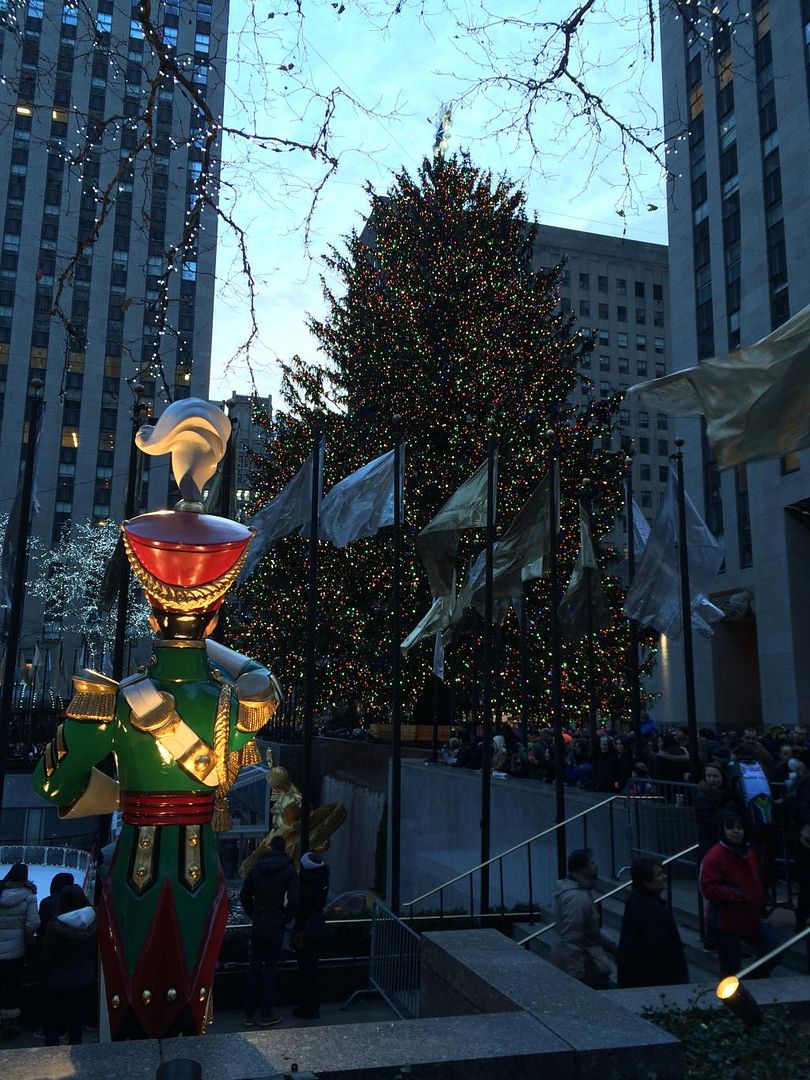 We ended up leaving earlier than we thought because the crowds were just too much to handle but we had a great day overall. When we visit again we will be sure to stay for at least two days because NYC has too much to offer for just one day!