One of the things I love most about Baltimore is the restaurant scene. Every neighborhood has a plethora of options to suit every taste imaginable and I never get tired of trying new spots. Last week I had the opportunity to do just that.
Atwaters just opened a new restaurant in Canton which is the neighborhood Steve lives in. We've driven past it and wondered what kind of food and drinks they had to offer. They invited me to try their winter menu and I couldn't pass up the opportunity!
Steve and I arrived at the restaurant with hungry bellies and the excitement of not knowing what to expect. One of my good friends is actually a server there and was such a great host for the evening. It was obvious that he was passionate about the restaurant and the products that they serve!
After being seated we grabbed the menus and dove right in talking about each meal and weighing our options.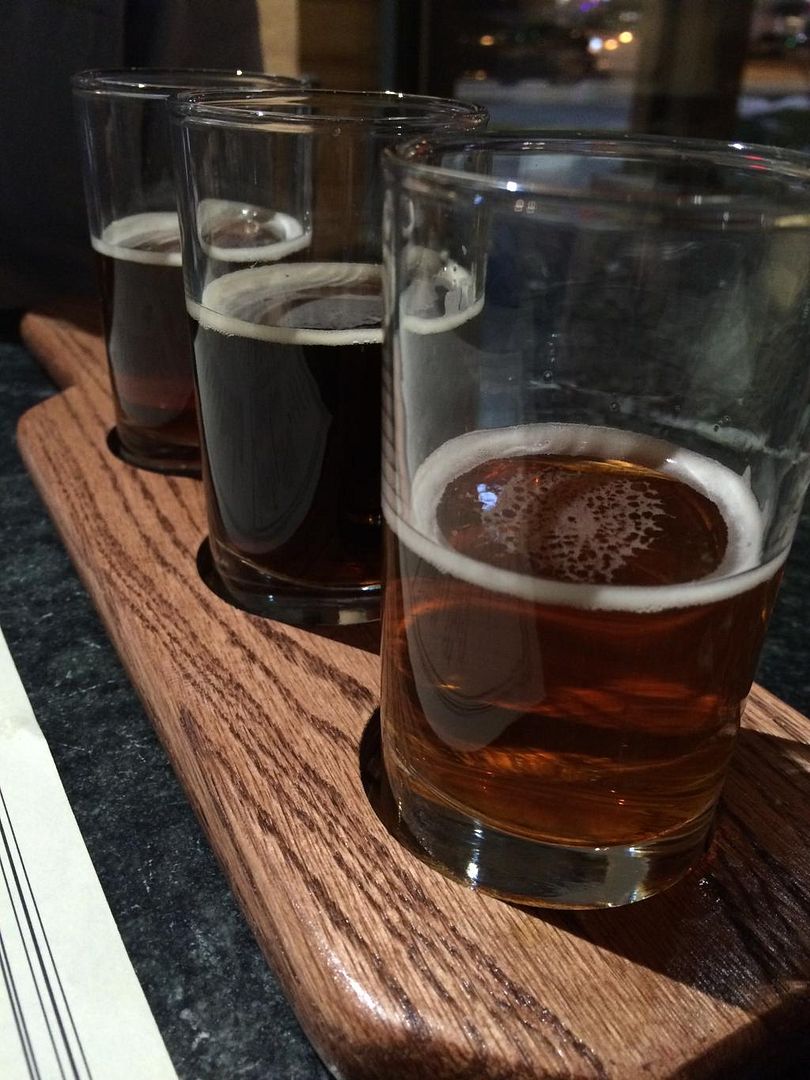 We started with drinks first and although the menu didn't list wine, they had it! If you're heading to Atwaters ask about their wine selection which varies week to week. I had a glass of Chardonnay and Steve opted for a beer flight to make an informed decision when settling on one.
For starters we each chose a salad and I really pushed myself out of my comfort zone. I have a new found appreciation for salad since moving to Baltimore and actually really enjoy it, but I'm still a simple girl at heart. I chose the Field Greens Salad which was greens, chopped up local apples, toasted pecans and a roasted shallot vinaigrette. The salad was incredibly refreshing and light but the pecans and apples gave it a crispness that I enjoyed.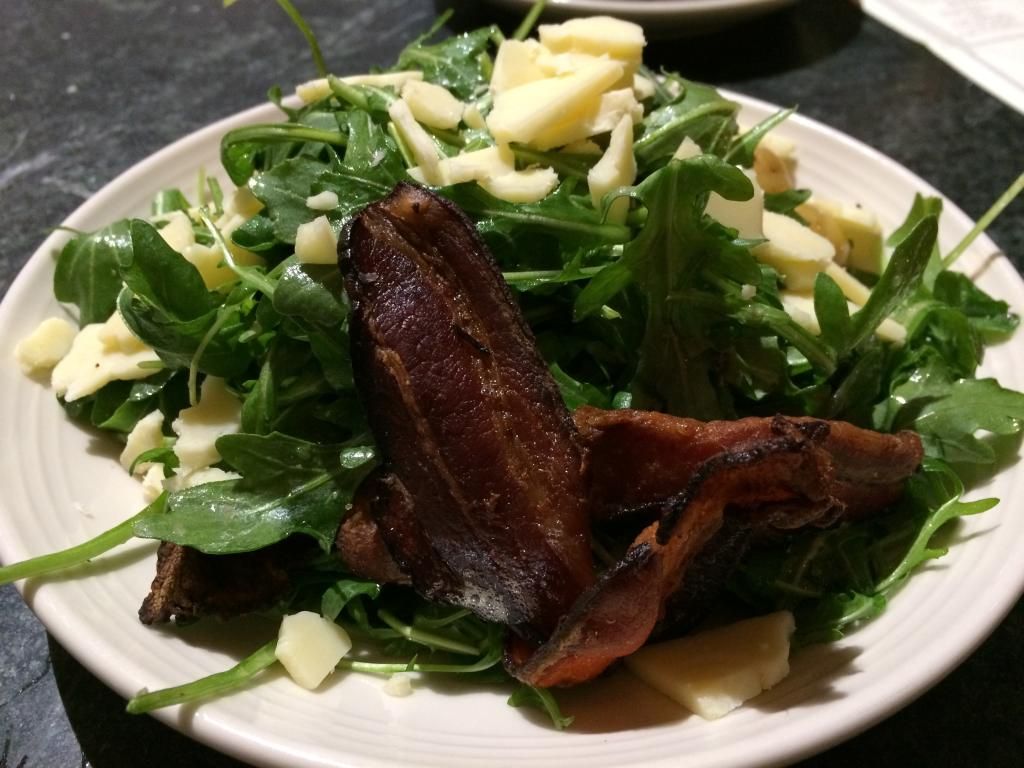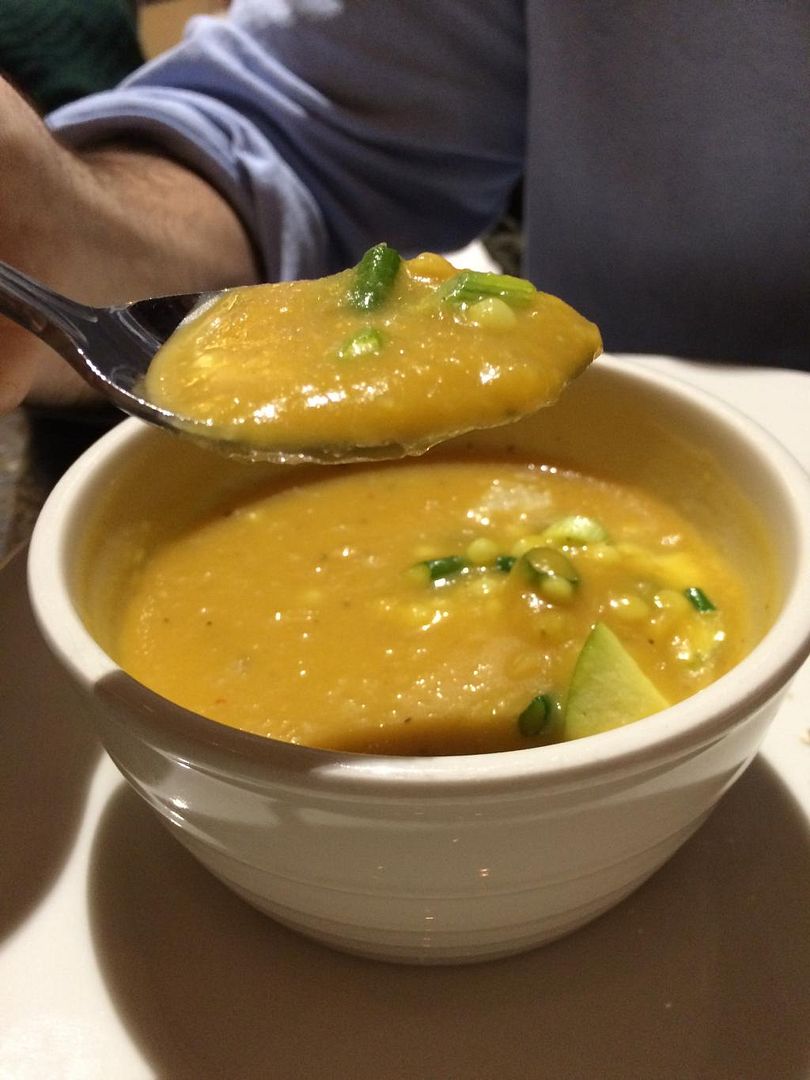 Steve had the Baby Arugula and Smoked Bacon salad (potatoes, pickled onions, cheddar cheese, roasted shallot vinaigrette) and it looked delicious. I snuck a piece of bacon (sshhh). He also ordered a cup of Butternut Squash soup and it was DELICIOUS! Buttery with a little kick at the end, perfection.
We opted to do a small plate of Mac & Cheese to go with our Open Faced Meatloaf Sandwich to split between us. Steve ate the Mac & Cheese and said it was creamy and delicious. It was baked with gruyere cheese and bread crumbs on top.
The meatloaf….oh my word. I make meatloaf all the time but rarely do I order it when I go out to a restaurant. After reading a ton of reviews online and talking to our server we decided to give it a whirl and we were NOT disappointed! It was seasoned to perfection and came with buttery potatoes on the side.
But we weren't done, we had to have a little bit of dessert to end the evening. I chose the vegan brownie not believing that it would even come close to a normal brownie. Let me just say that I was proven sooooo wrong. I am now a fan of vegan brownies.
If you're in Baltimore you have to stop by Atwaters in Canton Crossing! I have heard rave reviews about their coffee and breakfast and will be trying that next!