Happy Thursday everyone! I'm back with my final recipe using True Citrus products and I have to say it has been so much fun working with their flavor packets. They have come in especially handy this past week while packing up my house and moving to the new one. I still haven't had time to run to the grocery store but I've added fresh citrus flavors to each of my dishes thanks to True Citrus products!
One of my favorite things to make (and eat out, hellllo Chipotle!) are burrito bowls. Not only are they super filling but the ones I make are super healthy and I love knowing that I'm doing my body good. I made copycat Cilantro & Lime Rice the other night and the lime packet was so yummy! I cooked the rice, added fresh cilantro and the True Lime packet before adding in my green peppers, onions, black beans and salsa.
This is such an easy way to spice up your dinner and that extra zing that every burrito bowl needs!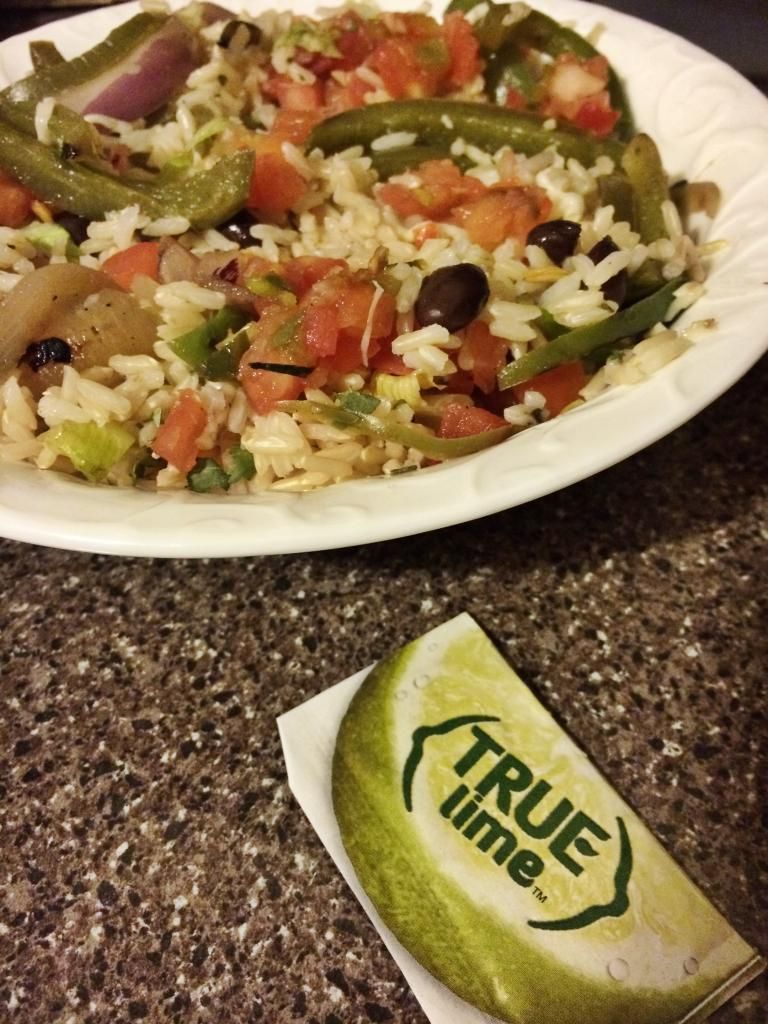 Thank you True Citrus for partnering with Soup of the Day blog!