I've been a busy bee over here, scheduling posts for this week and next, packing, and shopping for last minute Miami items!
At the same time, a lot has been going on over the past couple of weeks and I haven't had a chance to do mini recaps so I figured a big photo dump was more appropriate.
Shake Shack is opening in the harbor and I literally screamed with joy when the sign went up. I've been eagerly awaiting the opening so when I drove by a few weekends ago and noticed that there were people inside and the lights were on, I went straight to Steve's house and told him we were going there for lunch. My first experience at Shake Shack was in September in DC for our one year anniversary. I wanted a milk shake so bad but was nervous that my lactaid pills wouldn't work and I'd be sick on our special weekend. On my drive to Steve's house after seeing that they were open, I decided to risk it and get a DELICIOUS milkshake (my first in over six years). We parked, walked through the harbor and got to the door when we realized that they WERE NOT open but were training their staff instead. Steve and I were both devastated but settled for a lunch of fried rice at a restaurant in the harbor.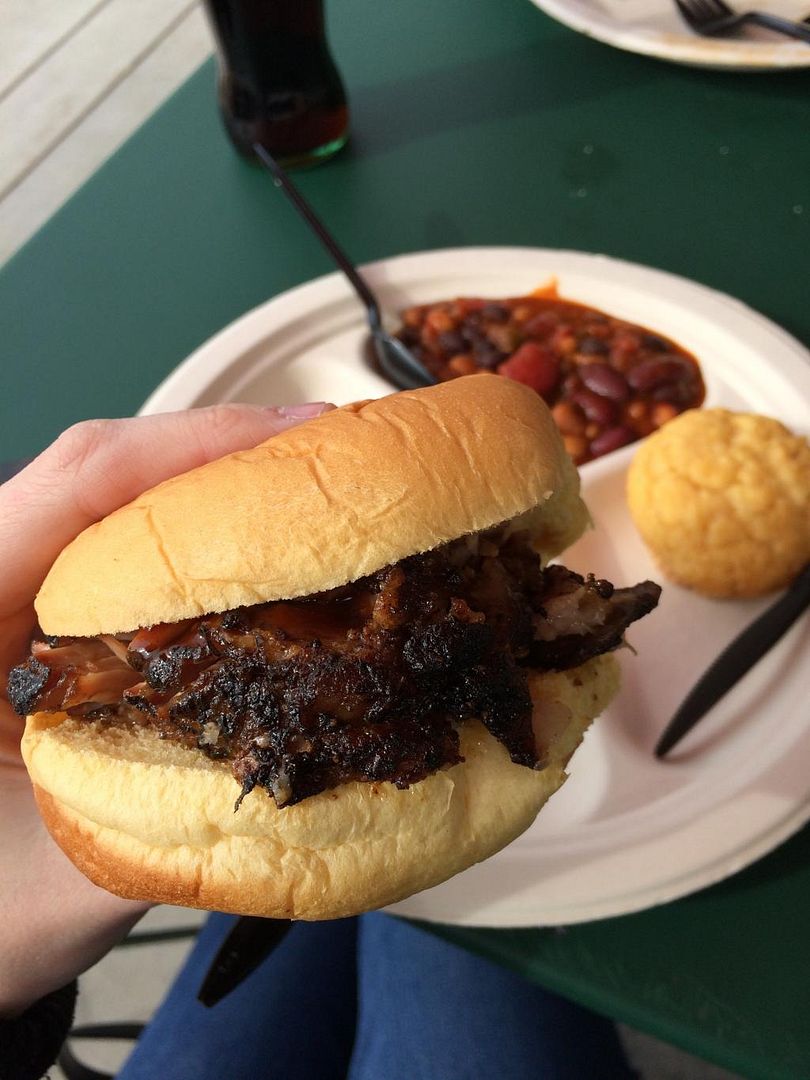 Steve and I went to DC two weekends ago to visit Union Market. We had never been before and after checking out some photos and reviews online we decided to give it a shot. I am in love. There were so many vendors throughout the market and we had such a great time just wandering around taking it all in. We settled on The BBQ Joint for lunch and ordered the pulled pork sandwich special. It came with cole slaw, a cornbread muffin, and the best baked beans I think I've ever had.
The main reason we went to UM was to visit the Fatty Sundays popup shop. Fatty Sundays is a Brooklyn based shop that takes pretzel rods, dips them in chocolate and coats them with yummy toppings. I've been following them on Instagram and have interacted with them through social media so I was really excited to meet the ladies behind the company. When we got to Union Market I could spot the popup immediately because of the bright colors and signs, however, the ladies didn't really care to interact. I tried to engage in conversation with them and got nothing back. I guess this is a prime example of how misleading social media can be.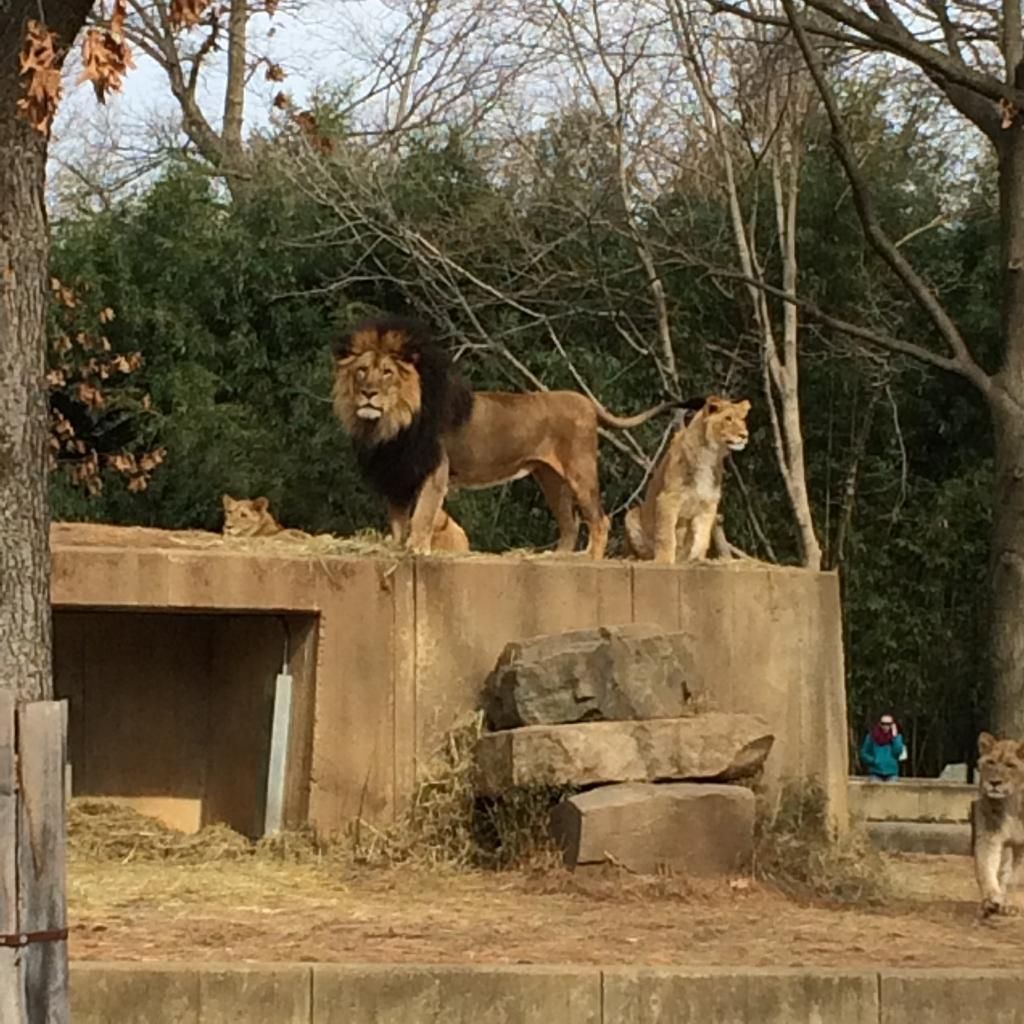 Since we had eaten our lunch and still had some time before we had to head back to Baltimore we started the drive to the DC Zoo. Temperatures were in the upper 50's and it was a gorgeous sunny day, we had to take advantage of the weather and do something outdoors. It had been a while since I had visited the zoo and Steve and I had never been together so it was a good time.
Two Sunday's ago was The Walking Dead mid season premiere and we are huge TWD fans over here. Since Byrd and I don't have cable anymore we invited ourselves over to Steve's but we came bearing snacks! I have a silicone brain mold so I froze cranberry juice brain cubes and put them in cups of Sprite for the show. We had a great time and the first episode was so action packed we were sitting on the edge of our seats!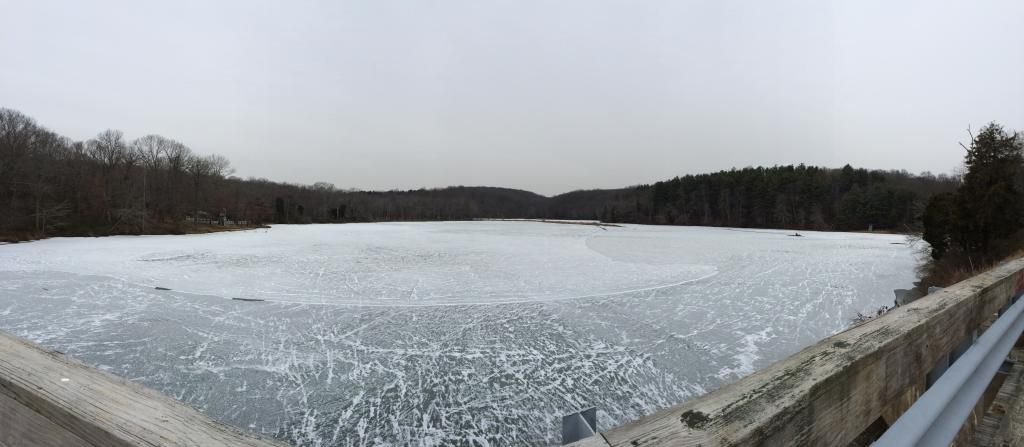 Steve and I spent Valentine's Day with a bunch of dudes this year. His Dad is still a leader of the Boy Scout Troop that Steve was a member of and they were having their winter camping trip out in the county about an hour from the city. We were invited to spend the day with them and then enjoy a home cooked meal and we couldn't turn it down! We spent the day soaking up warmth by the fire, shooting a cross bow, going on a hike, and shooting a potato gun. My friends were all so confused as to why I was spending the holiday of love with a Boy Scout Troop in the woods. Can I just say that it was one of the best Valentine's Days I've ever had! I got to spend time with my man, visit with his sweet Dad and step out of my comfort zone. I loved it.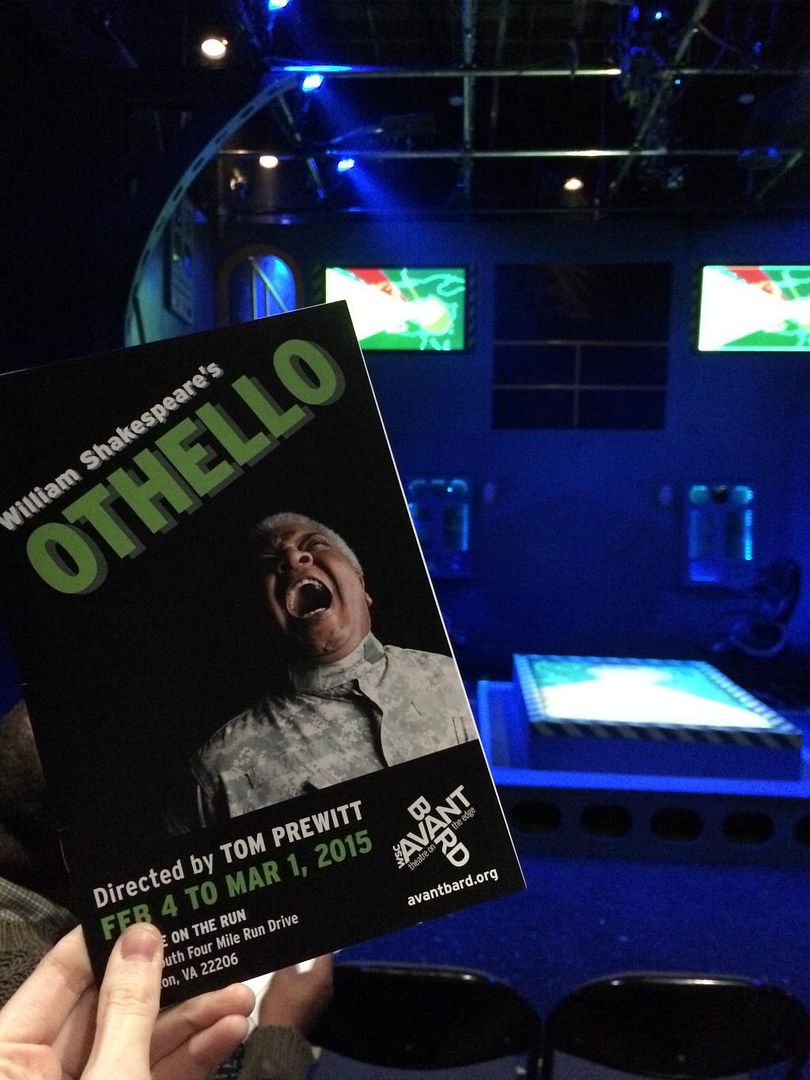 The following day we headed to DC with my cousin and his girlfriend to catch our Uncle in a play that just recently started. The play was Othello and although I am not a Shakespeare buff it was really cool to watch, especially because we knew one of the actors!
Two more days and we are off on our trip. I can't wait to soak up some sunshine especially with all the snow we've gotten in Baltimore over the last week!