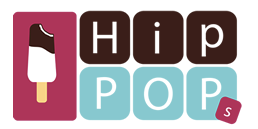 We are back from our Florida vacation and trust me when I say that we packed as much as possible into our trip (just wait for the next few blog posts). We did a LOT of cool stuff but our trip to the HipPOPs Creamery was really high on my list of favorites. I found HipPOPs while doing research for the trip and was so drawn to the brand and the idea of a gelato bar food truck.
I reached out to owner Anthony who became our local expert on all things food related in South Florida. It is rare to meet someone who is so passionate about what they do, is incredibly successful and wants to share that with others! We happened to book our vacation during the South Beach Wine and Food Festival aka the busiest weekend ever for restaurants! We weren't able to see the truck in action but instead of shooing us away, Anthony asked if we would like to tour the creamery and learn more about the business. We said yes, of course!
Anthony has always been involved in the frozen dessert business in some way or another. He owned a frozen yogurt shop in a local mall for a while but it was a lot of work and wasn't EXACTLY what he wanted to be doing. His family went on a vacation to Italy where they noticed gelato popsicles were being sold in the shops and a lightbulb went off in Anthony's head. He was going to make gelato bars but sell them in a food truck! That was two years ago and today he has a successful company and has won numerous awards!
Wanna know the scoop behind this product? So when you walk up to the food truck you have a choice between 11 gelato flavors, 4 yogurt flavors and 10 sorbet flavors. After you select your popsicle you can choose between dark, milk, or white chocolate coating and then choose from a list of 10 toppings to finish off the pop.
The creamery is a busy place making anywhere from 300-600 pops a day! HipPOPs has to fill their truck with product but they also cater weddings, corporate events, parties, etc. That's a lot of pops! Each recipe has been hand crafted and invented by Anthony himself and he said that a lot of time and effort goes into making the flavors that compliment each other nicely. He compares the flavors of his pops to pairing a good burger with a craft beer- we think it is an art form! Steve had the Hot Tamale popsicle which is a Mexican chocolate chipotle gelato dipped in semi sweet chocolate and coated in caramelized pecan pieces aka one of the greatest things to ever hit his tastebuds.

Anthony was kind enough to let us each choose a pop and he showed us the process of making them from start to finish.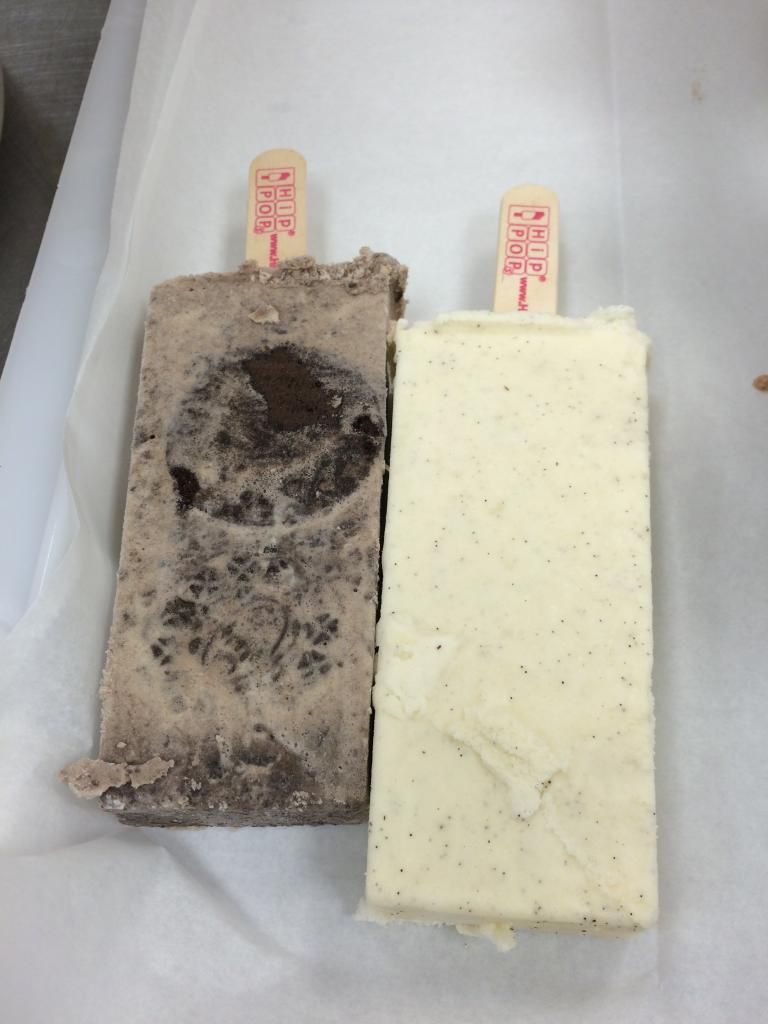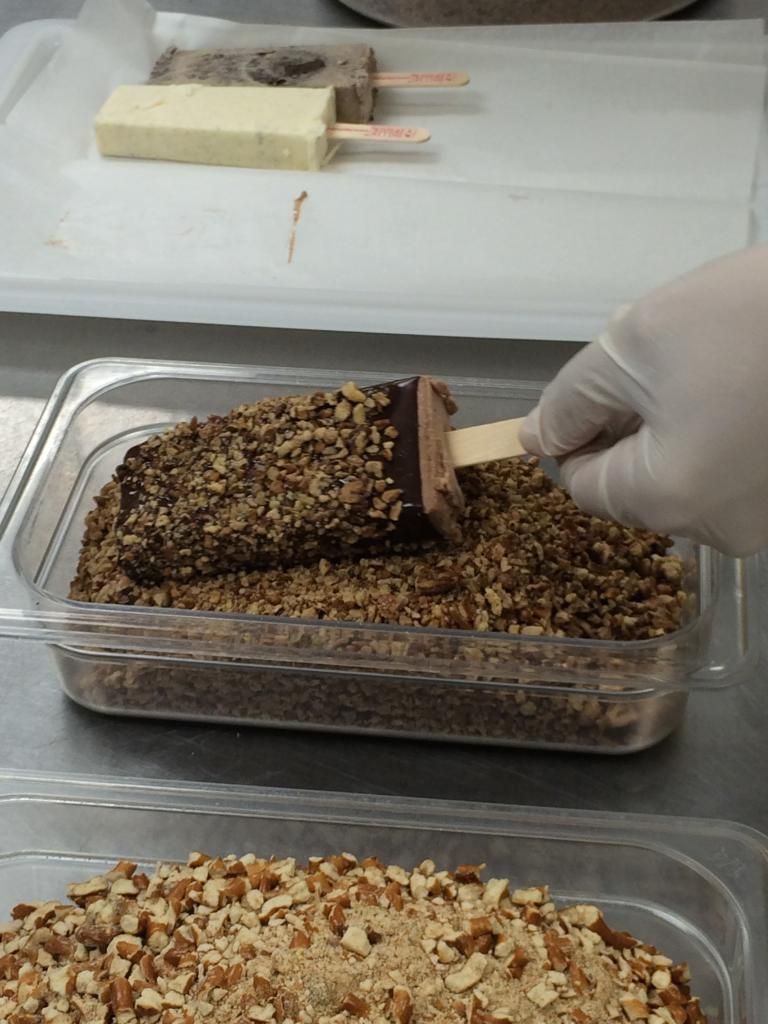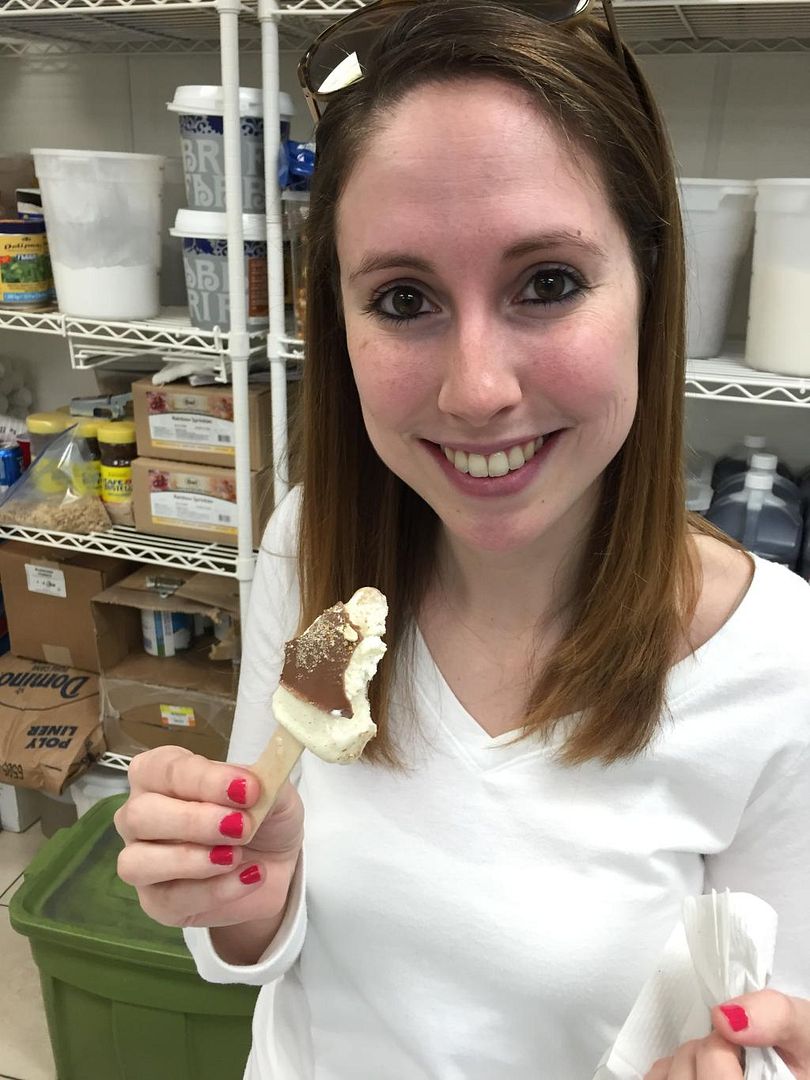 We chatted about all the things that make his company unique and one of the strongest in my opinion is the branding. His truck is bright and noticeable, the name is spot on, and it carries through to the titles for his staff. The person who makes the pops in the creamery is called the Popologist and the employees who serve the pops are called Popstars. It also doesn't hurt that he has the Yelp logo on the truck! 😉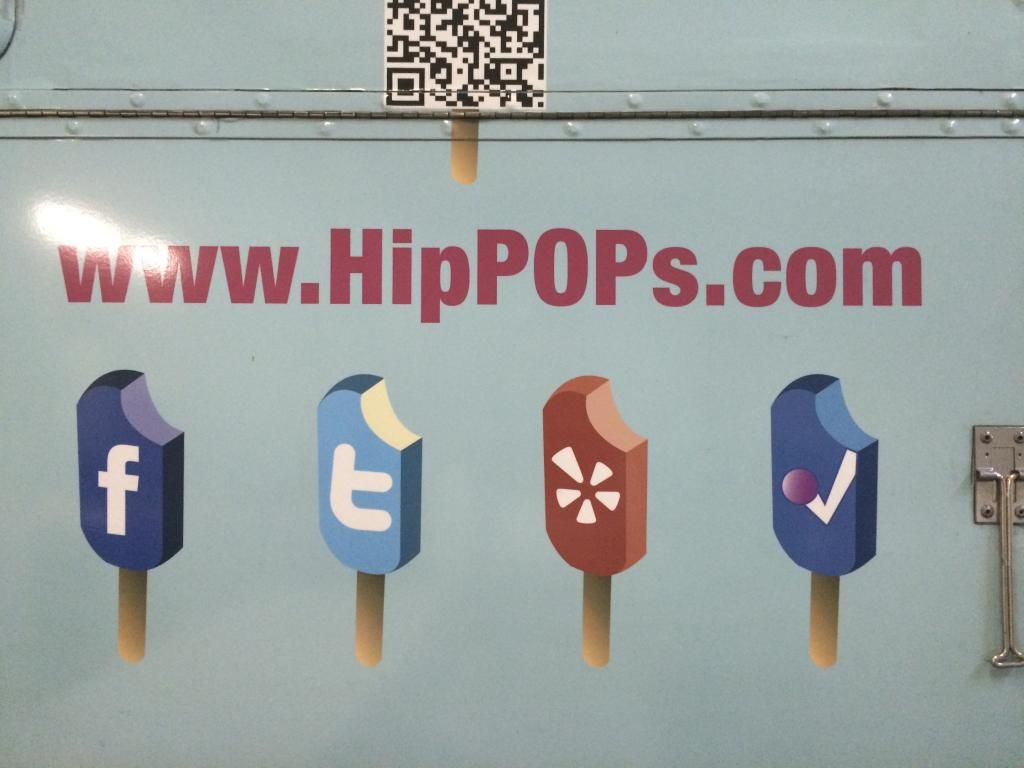 One of the things that I love most about this company is that they source locally. Most of Anthony's staff is from Dania Beach (where the creamery is located) and some of his ingredients are sourced locally as well.

I have never met someone so passionate about what they do and it really showed how much he loves his company. Steve and I had the BEST time touring the creamery and will be back again soon for some more gelato bars!