Saturday, February 21, 2015 was hands down one of the best days ever. We were in Florida which was already so exciting, but we had a jam packed day eating, doing, and seeing some of the most incredible things in Florida.
We started the day at the Everglades Holiday Park. We had tickets for an Airboat tour which neither of us had ever done! We got there as soon as the park opened and were on one of the first boats out for the morning. This was a huge gift to us because we were able to spot five alligators which our tour guide said rarely ever happens. I think once the day starts and more boats are on the water the alligators go into hiding but first thing in the morning they were up on land sunning!
It felt almost like we were riding on top of the water and was such a cool experience!
From there we started our journey to Homestead where I had a surprise waiting for Steve, but first we needed food! I found every single place that we ate on this trip on Yelp and when I found a BBQ place in Homestead that had 4.5 stars out of 300 reviews I knew we had to check it out. Shiver's BBQ was soooo good! The sauce on my pulled chicken sandwich was the perfect combination of sweet and spicy and the green beans were buttery and delicious.
For months I've been telling Steve about a birthday surprise that he was going to get on this trip. It wasn't until we were on our way there that I told him what we were actually doing! When we first started dating he told me about his love of wolves and that he hoped to one day get to see one. During my trip research I found an animal refuge facility about an hour away from our house and guess what, they had wolves! I called and got us signed up for a behind the scenes tour of the facility where we were able to pet and feed most of the animals. Steve was so happy that he was able to interact with the wolves and I really enjoyed the opportunity to get up close and personal with the animals.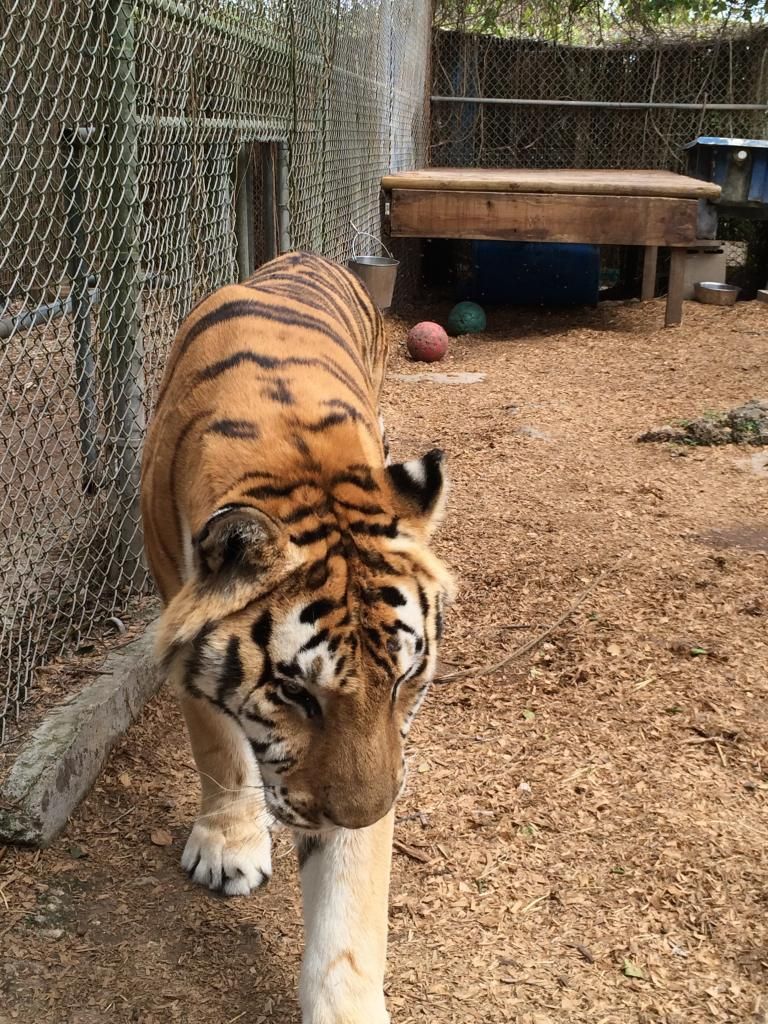 When our tour ended at Everglades Outpost we were going to head home, but then we realized that we were only 45 minutes from Key Largo and only 3 hours from Key West. I love Key West, but Steve had never been so we spontaneously decided to go! We had such a great time on the drive down checking out each island and got there right before sunset. We went straight to Fat Tuesdays for a daiquiri and then walked to Mallory Square Pier for sunset. You can't go to Key West and not watch the sunset! I can't think of a more perfect moment than standing in Key West with a drink in my hand next to my best friend watching the most beautiful sunset. We grabbed dinner at Rum Barrel on their top deck and then walked around before heading back to Fort Lauderdale. The drive home was intimidating- 4 hours! Steve was a champ and drove the whole way and around midnight we both were wide away and decided to go back to the house by way of Miami Beach to people watch and check out the cars. I have never seen more little black dresses in one place in my life!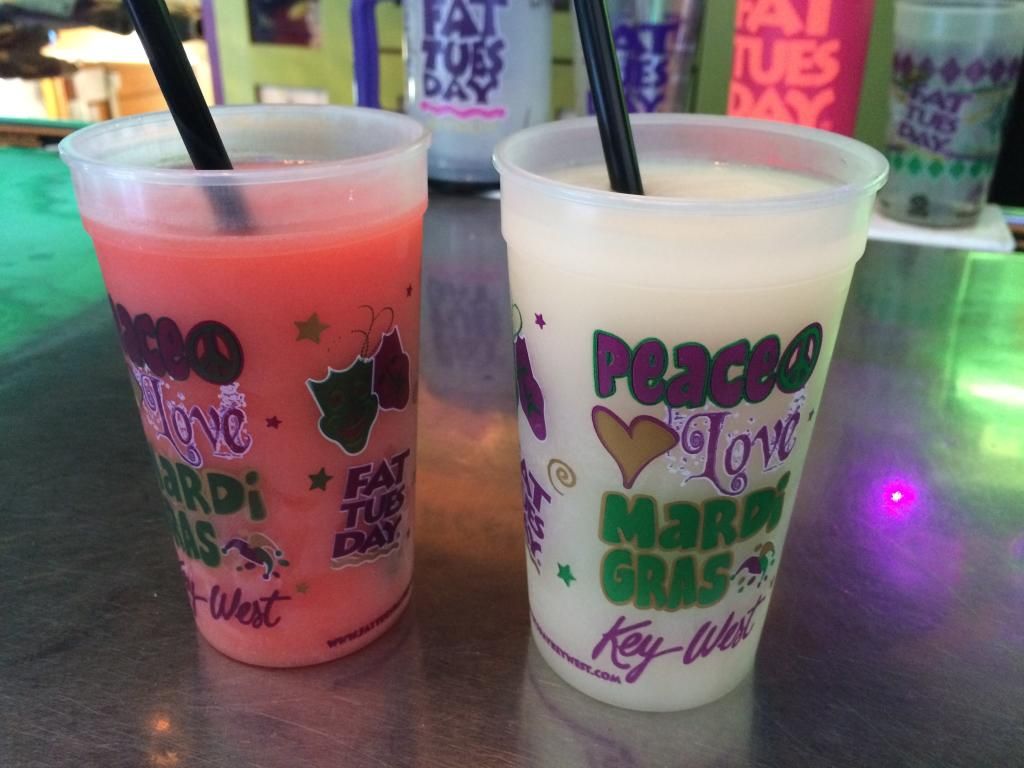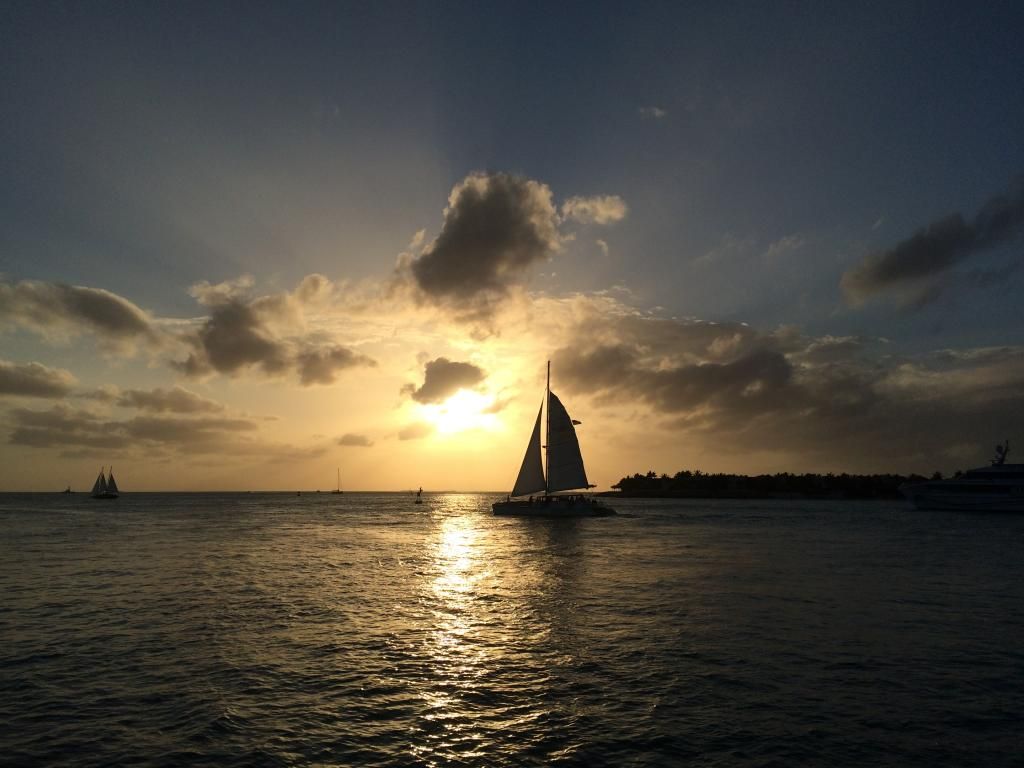 It was a LONG but exciting day and I loved spending it with Steve. Sunday was rough because we were just plain exhausted, but it was worth it!