When we pulled into the city of Wynwood, Florida I felt like I was home. Every building was covered in gorgeous wall murals, there was graffiti in intricate designs on the ground and everyone had their own style. I've always been a huge art fan especially street art and to see one city covered in it, I was a kid in a candy store.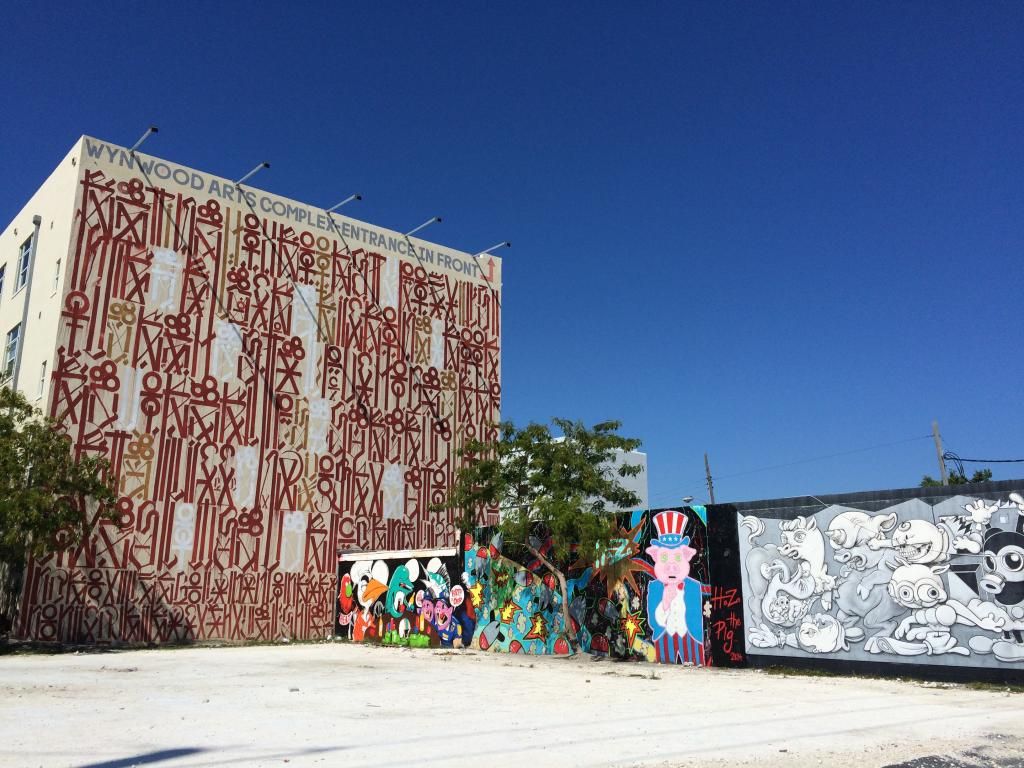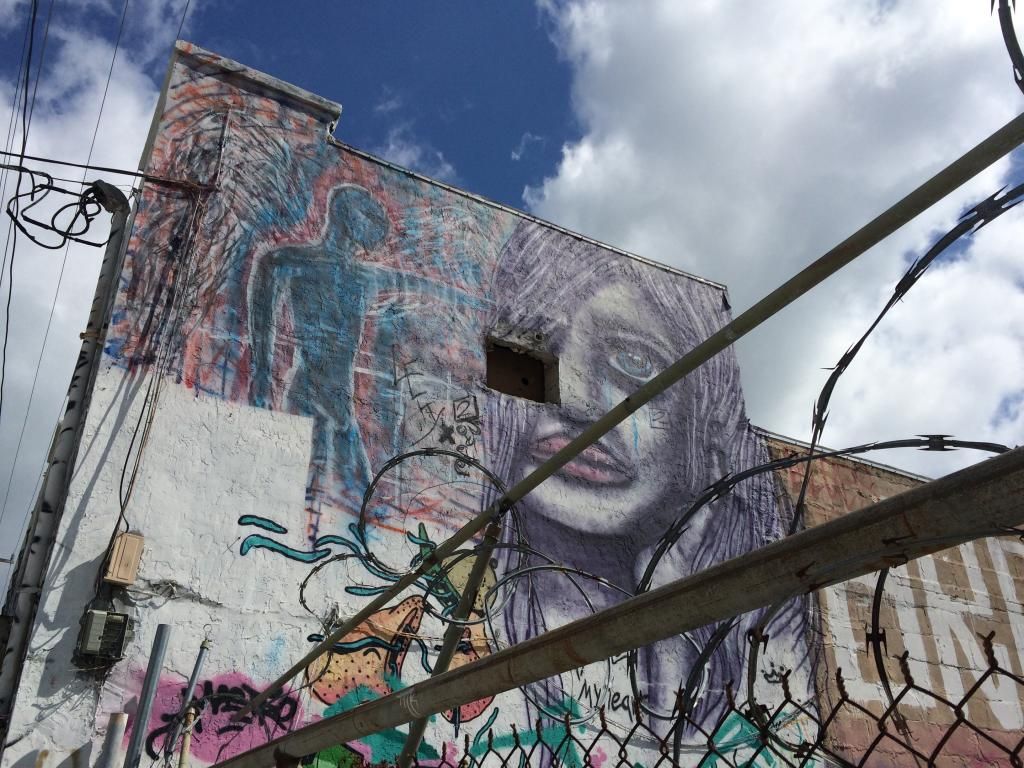 We originally went to Wynwood to check out Wynwood Walls which is a gated section of town with standing walls that are covered in art by famous and local artists. I had no idea that the town of Wynwood was an art movement in itself.
Our first stop was Panther Coffee where Steve enjoyed "one of the best espresso's" he's ever had. My iced coffee was pretty great too. After refueling we walked over to Wynwood Wall's where I geeked out hardcore over the Shepherd Fairey wall. I have been a fan of Shepherd Fairey since I bought my first Obey shirt at the surf shop back home in 2007. After getting the shirt I did research on Shepherd as an artist and have been following his career. Seeing his art on a giant wall in front of me was unreal. Later on while driving through Wynwood we saw pops of his artwork scattered around the city.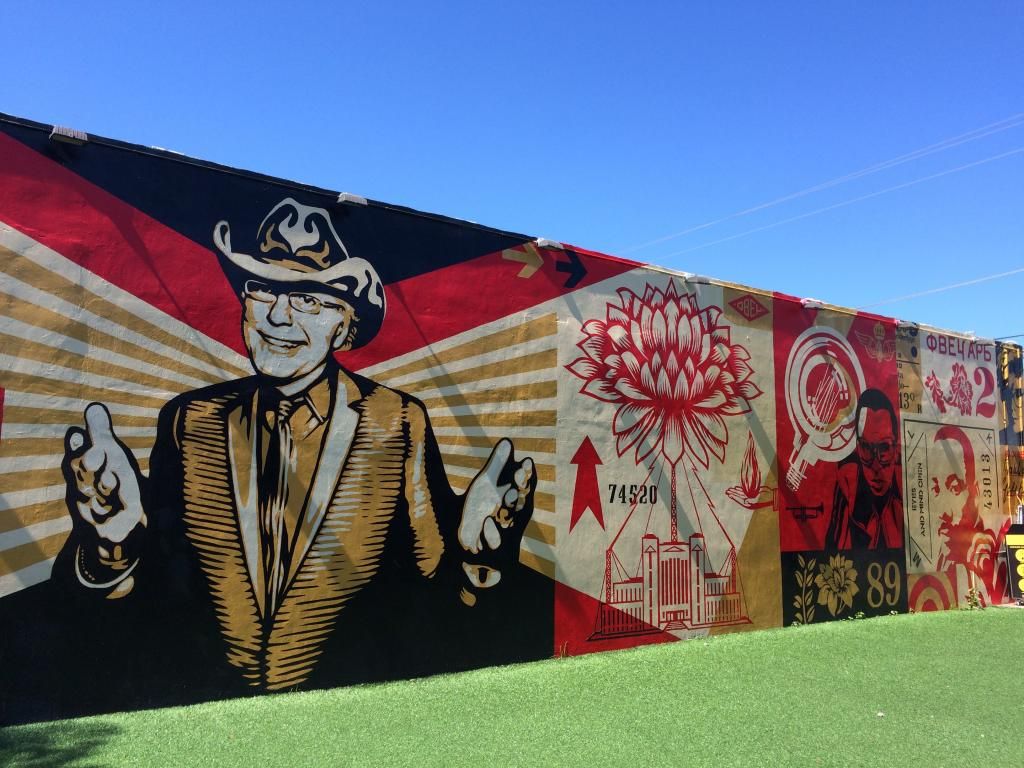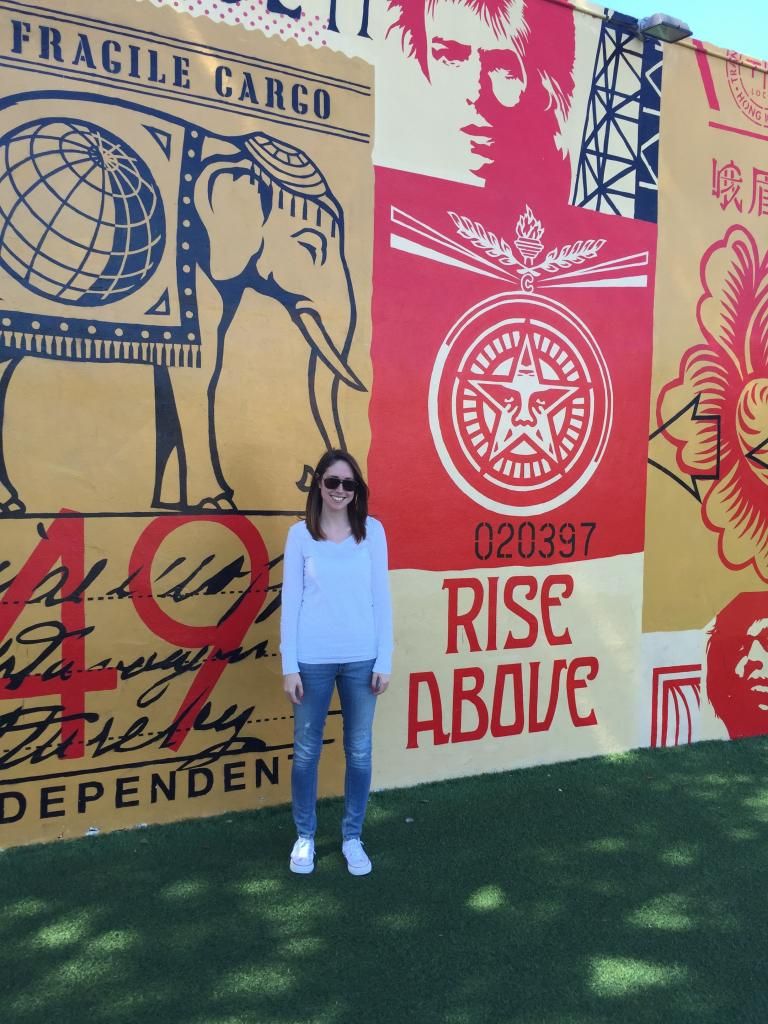 If you make a trip to Miami you HAVE to stop by Wynwood. Make sure to get a cup of coffee, wander around the Walls and then head over to Jimmy'z Kitchen for a healthy lunch!