There are times when I forget I am an adult and then in one instant I am smacked back into reality that I am 24 (almost 25) and am technically an adult. The most recent realization of this was last week when I bought new prescription sunglasses. It wasn't a huge purchase, but realistically I would rather spend my money on clothes or restaurants, not new sunglasses.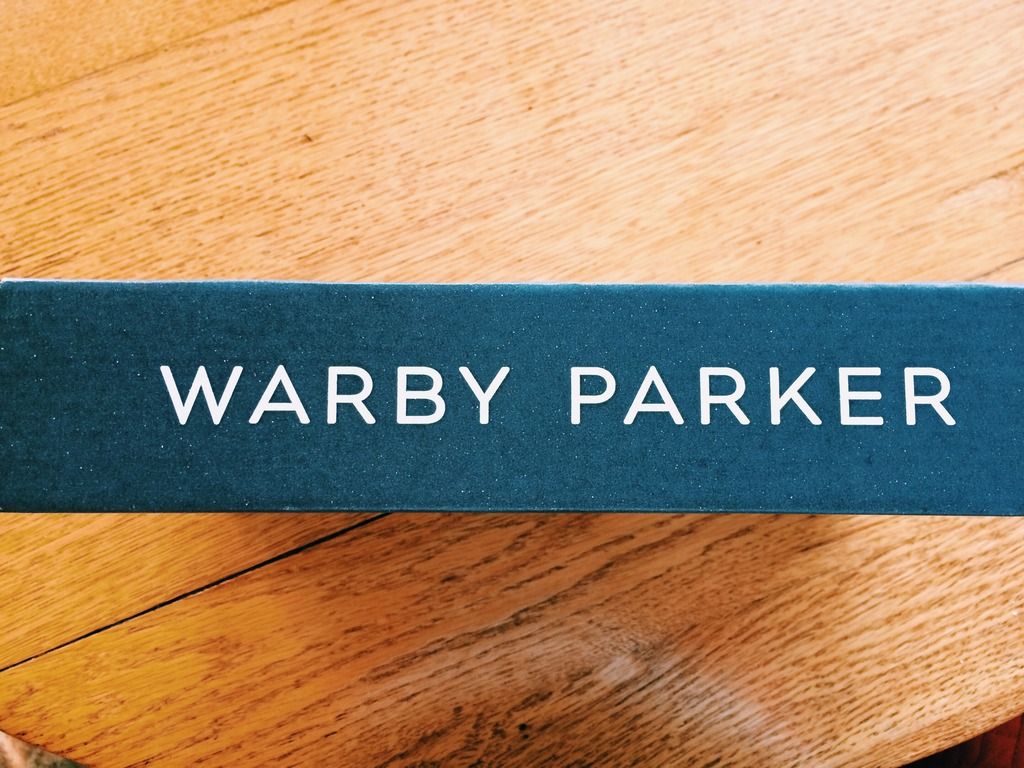 However, after having the same pair for the past 8 years and HATING them it was time to upgrade. A friend told me about Warby Parker and their at home try on system. I gave them a try last year, but didn't fall in love with any of the glasses and didn't make a purchase. This time around I went in knowing that I wanted and desperately needed a new pair of sunnies.
I would never in a million years think that I would be picking out sunglasses online and ordering them! Sunglasses are tricky because they could look amazing online and awful on my face! That's where the At Home Try-On system comes into play. I went onto their website and with just a few clicks I selected five pairs of frames that I really liked. They showed up on my doorstep just a few days later and I was ready to try them on! Did I mention that it's completely free to try them on? Yup! Free shipping both ways too!
I was pleasantly surprised and actually really liked 3/5 pairs. I had so much fun trying them on and modeling each pair for my Mom (I was visiting that weekend).
In the end I chose the Piper pair in black (second from top). I wanted something a little trendy but not too trendy to the point that I wouldn't want to wear them in two years. I also wanted girly and feminine frames that couldn't be mistaken as my boyfriend's sunglasses. I think I made a good choice and can't wait for them to get here!