Happy St.Patrick's Day everyone! I'm over here sporting a green scarf (the only green I own) and whipping up some tasty treats for my friends and co-workers. Oh, did I mention that one of my friends is actually in Dublin? Must be nice! Back to the treats- Saturday was the Federal Hill Irish Stroll and although I did not attend I wanted to make a green treat to celebrate the occassion. Saturday also happened to be 3/14 aka Pi Day so I made grasshopper pie from Shay's recipe over at Mix and Match Mama. It was turned out so well!
In continuing on with my 101 Things in 1001 List I wanted to make some goodies to take into work. Since life is a little busy right now I opted for simple but delicious. Pretzel rods dipped in white chocolate with various toppings won the award for easy, delicious and enjoyed.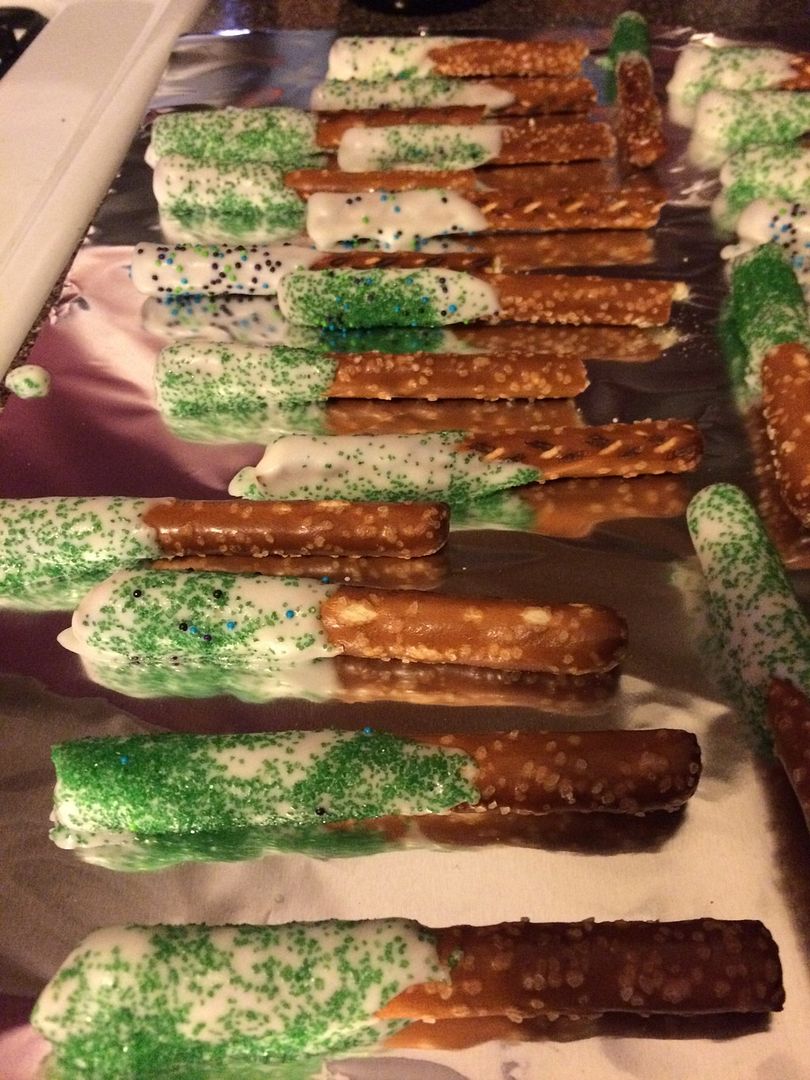 I've got a few things up my sleeve for Easter but until then I hope you are enjoying your St.Patrick's Day and drinking lots of green beer!