Happy Friday ya'll! This week has been insane! Not that I think it's going to get any better because April is a pretty busy month for me but this week seemed to be never ending.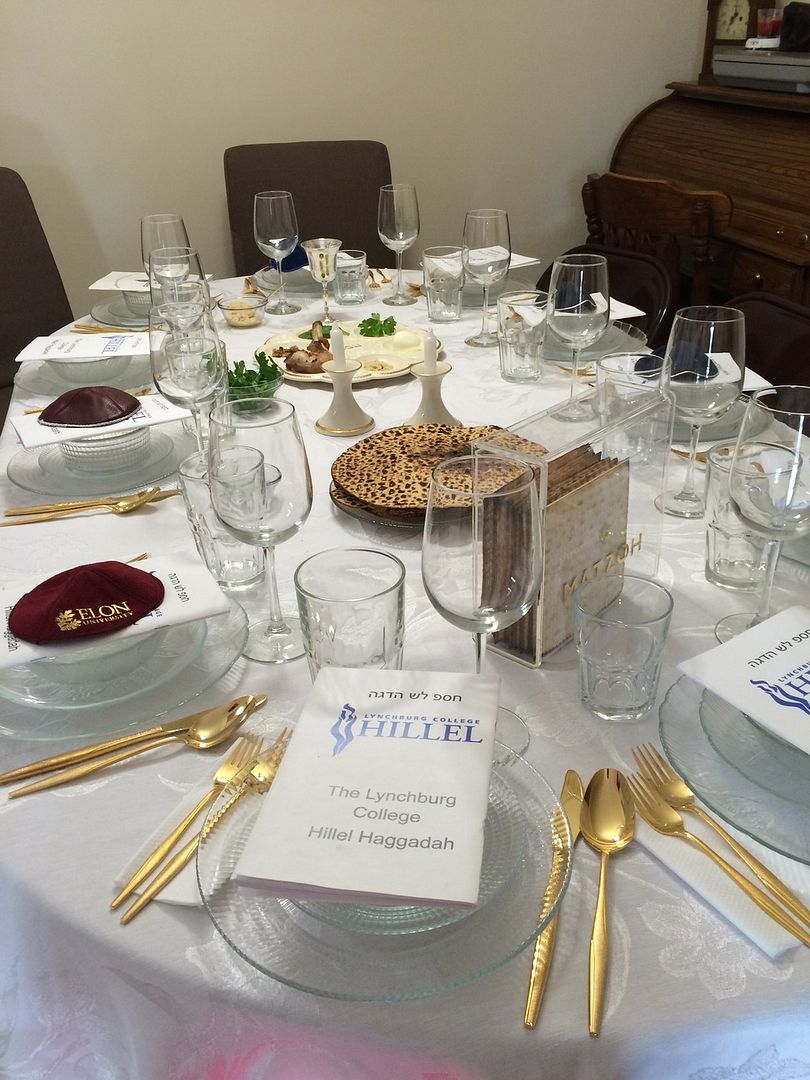 Saturday Steve and I went to my cousins house to celebrate our first Passover. My cousins are Jewish so I've spent my childhood learning about their religion and celebrating even though I'm not Jewish. The one thing I hadn't been to as an adult was a Passover Seder dinner so I was excited to see what it was all about. Steve and I had such a great time soaking up some love from my family and learning about the Jewish traditions.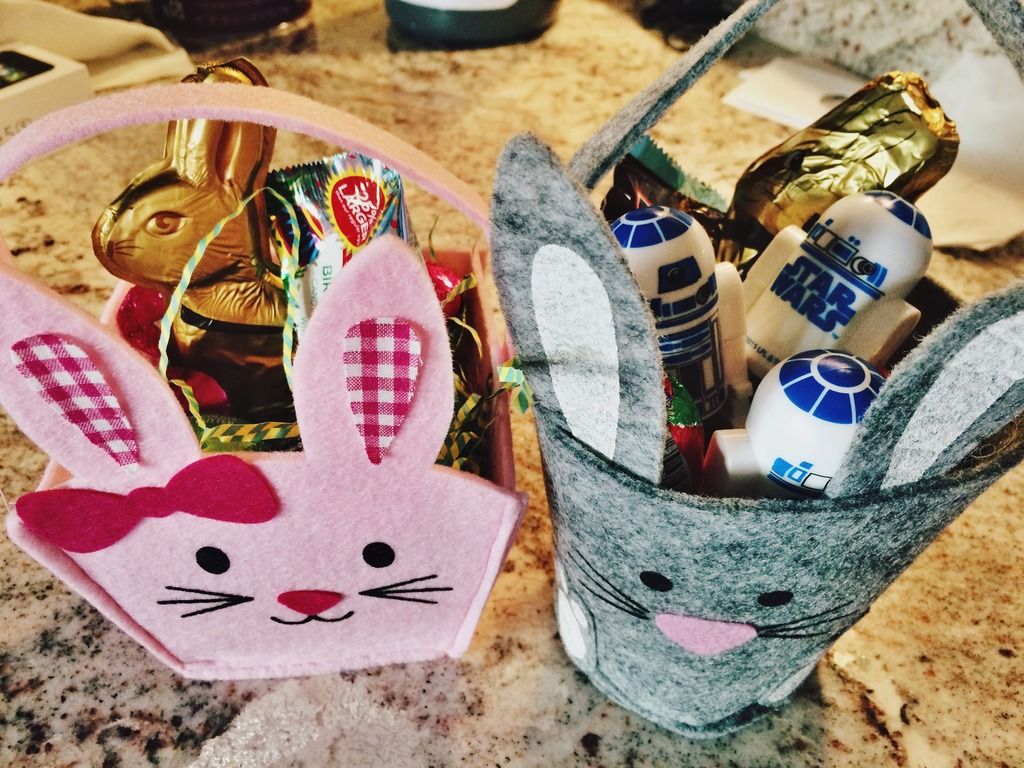 On Sunday we relaxed and gave each other our Easter baskets. How cute are these?! I picked them up from the dollar section in Target last year and had so much fun filling Steve's basket. Target also had R2D2 "eggs" that you could crack open and fill with candy. Steve was in nerd heaven!
I've been on the late shift of work this week so it's been nice to sleep in a little. I hate working the 7am shift because I never sleep well (for fear of oversleeping) and always feel rushed getting ready in the morning. When I don't have to be at work until 8 or 9 it feels like a treat to wake up slowly, eat a good breakfast, and take my time walking to work.
I've been loving the #30DaysInBetween challenge that Helene is hosting this month. I used to do photo challenges all the time when I first started using Instagram but never ever completed an entire month without missing a day. That's the goal this time folks. I'm doing well so far! Also, Helene featured one of my photos on her blog last weekend and I was so excited to see it!
Last night was our Yelp Helps: Water for Chocolate Fire Relief Fundraiser! We hosted a joint fundraiser at a bar named Bad Decisions to raise money for our friend Chef Sean who recently lost everything in a fire. It was such a great night seeing the people of Baltimore supporting Sean and his business!
My birthday is in less than two weeks and since I won't be able to do much celebrating on my actual birthday (working both jobs) I am celebrating with my parents tomorrow and with my friends on the 18th. I love drawn out birthdays, especially when it's a big one! Hello 25!