This recap is long overdue and I apologize for the delay but things have been pretty crazy in this amazing city of mine.
Last week was my first Yelp event that I had a large role in planning. My boss came up with the theme and found the venue but I was responsible for making that theme come to life, coming up with the activities, picking out decorations and the promotional aspect.
The restaurant where we held the event was PERFECTION. Maggies Farm is a farm to table restaurant specializing in declicious food and cocktails. They are a small restaurant and were kind enough to shut down for us on a Tuesday night. The room where we held the event was perfect with cool wallpaper, artwork and the vibe was out of this world.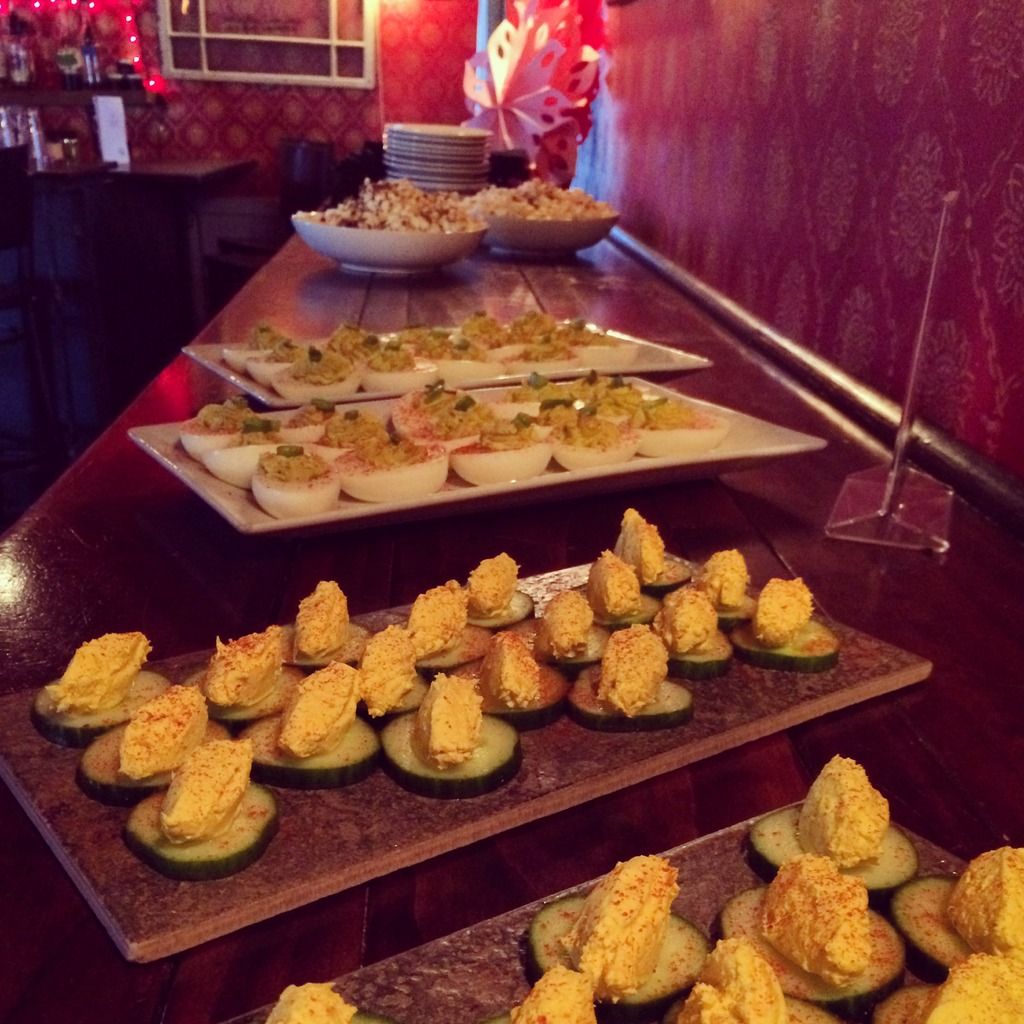 The food and drinks were perfect for the theme- deviled eggs, mini drive-in burgers and gin martinis.
We played two era inspired games where attendees had to match a slogan from the 1960's with the company that used it, and another where they had to match 60's Icons hollywood names with their birth names! I couldn't have been happier with the event and think that everyone had a great time. Now I can't wait to plan the next one!