It's Friday ya'll! Thank GOODNESS! Mama is getting into town this afternoon and I can't wait to see her! I'm giving her the grand tour of Fed including a trip to the top of Fed Hill and then Happy Hour at Blue Agave with allllll the margs and tacos they have to offer. Tomorrow we are waking up bright and early to head to the big apple! I can't wait to spend the weekend with the lady I love most in the city I love most!
But first, let's recap this week shall we?
This past week was rough and I'll explain it all on Monday, well, as much as I can. Byrd was pretty awesome and willing to do whatever I wanted to do this weekend. #youknowshe'syourbestfriendwhen… We spent Friday night with friends in Fells Point and danced our booties off. I wish I could save my Snapchat story because it was THE BEST. Follow me: obeymegan
Saturday I worked all day but we met up with friends afterwards at an afterparty. My friend Jon owns an event company and hosts Dare Theory in multiple cities each year. Saturday happened to be the Baltimore event so we ran over to indulge in some all you can drink beer and good company.
So Byrd and I have been talking about the next step- as much as we LOVE this house there are some issues that have crept up during the last four months of us living in it. I mean…the heat and A/C don't really reach the top floor so I've been sleeping with four fans on me at all times. There may or may not be a hole in our living room floor and I swear my shower is rotting out from the wall and I'll end up in the living room sometime while showering. I wish I had unlimited funds because I'd buy the freakin' place and make it what it COULD be. That's not the case, so after spending the entire weekend in Fells Point we have decided that it might be time to leave Fed after three years of residing there. Nothing has been decided on but at least our minds are open to moving to a different neighborhood in Baltimore when this lease is up.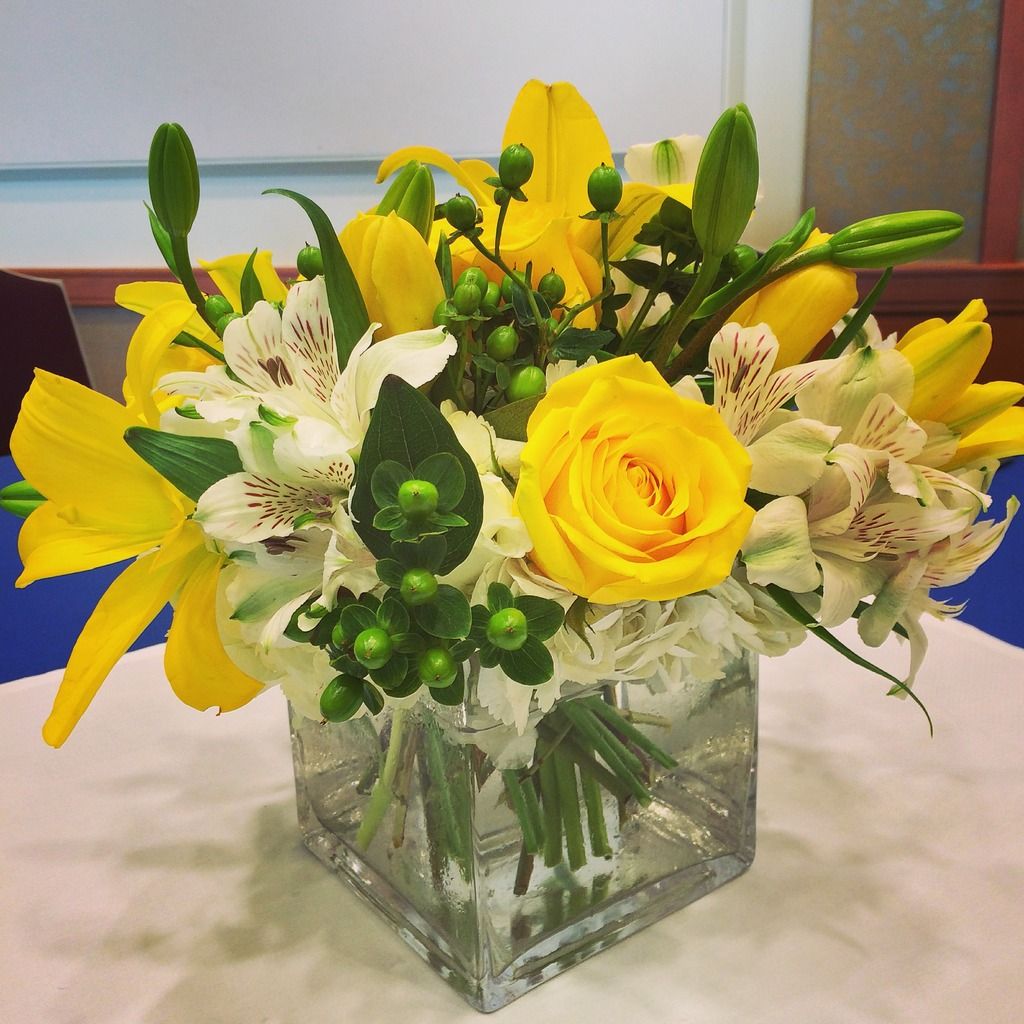 This week has been crazy with events UMB because….its graduation! I secretly love when it's crazy with banquets because we get to see so many beautiful floral arrangements. I wanted this one soooooo bad.
I've been enjoying the shift schedule lately because I'm able to wake up and take my time getting ready. The past couple of mornings I've walked out onto our deck and spent some time weeding and watering our veggies! We are growing onions, peppers, tomatoes, broccoli (not sure how this will turn out!) and lettuce.
How was your week? What are you up to this weekend?