It's no secret that I love looking back to see how much has changed from day to day or year to year. It's one reason that I started this blog. I love being able to go back in time and see what I was thinking or feeling about a particular subject and to recognize how much has changed.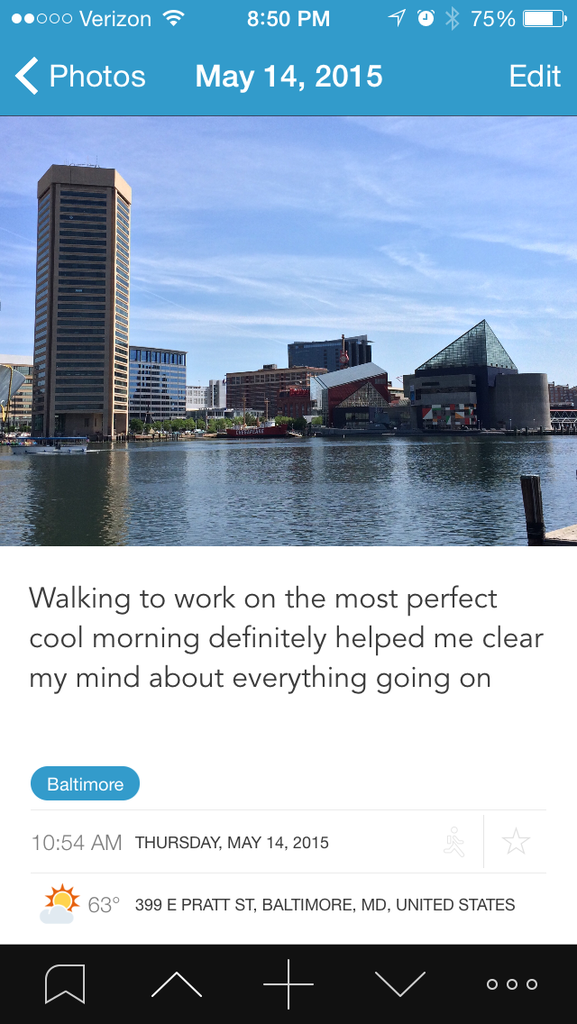 Going back to my post on Monday – I think sometimes it is hard to understand a situation as it unfolds, but two years down the road it can be easier to understand why X had to happen to open the door for Y. I've spoken before about The Index Card Project. I'm happy to say that I am on Year 3 and still going strong! I have 365 index cards, one for each day i.e one card for May 18th. Each line on the card represents a year. Basically, I can look at the May 18th card and see what I was doing in year 2013, 2014, and can write down what happened this year. As an example, this time two years ago Jon and I were working on our relationship and RSP was going through a tough time with a lot of layoffs. This time last year I was starting the job hunt to get back into the Events Industry and Steve was in the process of buying a house.
These projects help me to see where I've been, gone, and am going. Along with The Index Card Project I've started using the app DayOne. Its reallllllly cool. Each day you upload a photo or multiple photos and write a little caption about what happened. You can add in the location, the weather, tags to make it easier to find images once you have a couple months uploaded and you can sync the app to Dropbox to store all of your images.
I take photos almost every day so I'm hoping that this will be something I enjoy doing over the next year to remember every day and one special moment each day.