One of the best things about living in Baltimore City is the amount of houses with decks. If you were to ride over the city with an aerial view you'd see rooftop decks and side decks on almost every house. Because of this Byrd and I knew we wanted a deck on our new house when we started looking last winter. I feel like it makes living in the city more enjoyable especially when you don't have a yard to stretch out in.
We fell in love with our current house and although there was no rooftop deck we do have one off of the second floor. We weren't able to fully appreciate it until recently. We've come back from the bar with friends and sat out there relaxing after a night of dancing and we've had friends over for drinks to enjoy our little space.
I really miss having a little bit of a yard where we could have potted plants but luckily we have space on the deck for them. This summer we are growing lettuce, onions, broccoli, peppers, tomatoes, basil and have planted some flowers.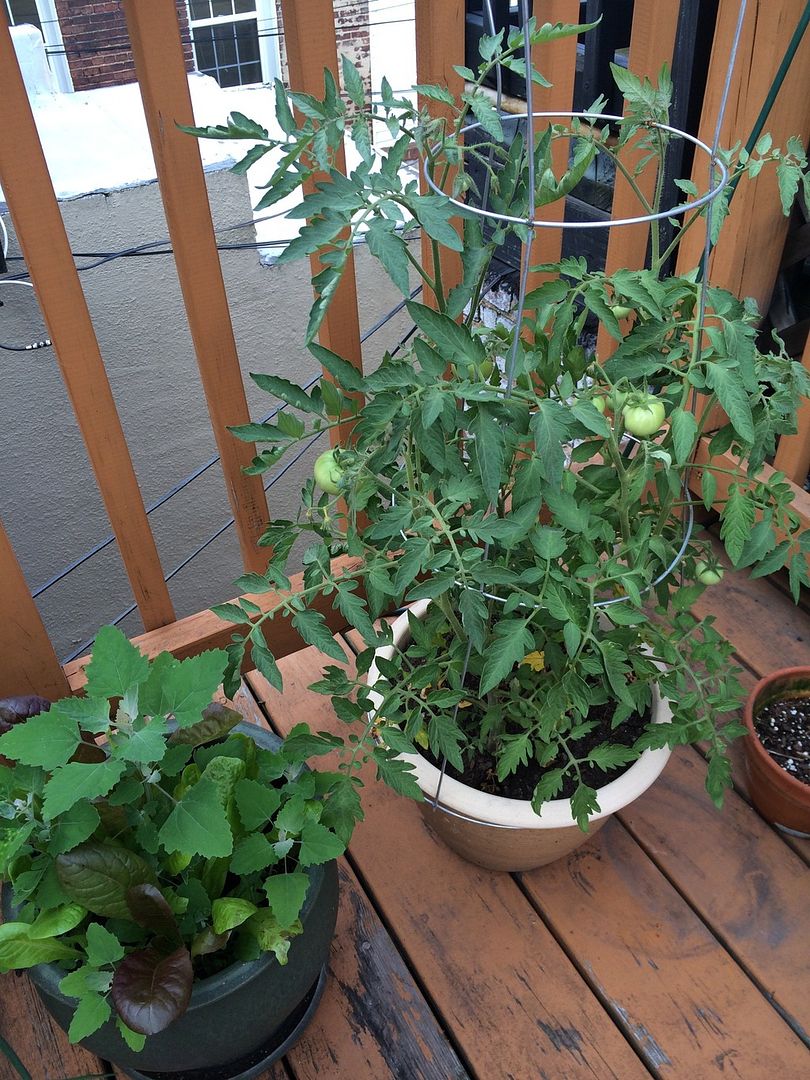 I am so excited to spend time on the deck throughout the rest of the summer. There's something pretty amazing about being able to sit outside at night and check out the lights of the city with good company and a drink in your hand.