Well guys, I'm back from the beach and so sad about it. I live for beach trips during the summer and go as often as possible since it's my favorite time of the year. I spent Thursday and Friday of last week with one of my best friends, Chelsea, her boyfriend and her boyfriends brother.
We spent Thursday and Friday shopping, eating delicious and HEALTHY meals prepared by Chels and Zack, went to the drive on beach to fish and go swimming, hit up Seacrets to see Go Go Gadjet, and just relaxed by the water. I will be heading back to stay with them again on Friday and I can't wait to live the beach life for a few more days.
On Friday afternoon I started the drive to spend the last two days of the weekend with my parents. It was soooo good to see them and spend some time together. We went to the local greenhouse and got a hanging basket of portulaca for me to put outside of my rowhouse and we tried a new business as well. Frozen Farmer is a new ice cream/sorbet stand owned by local farmers. All of their products are made from local produce and are HEALTHY. I had the strawberry lime sorbet and it was amazing! I loved their seating area as well, so bright and cheery!
Saturday night we were hit with a bad storm and I was able to snag this cool pic of the clouds rolling in before the bottom dropped out.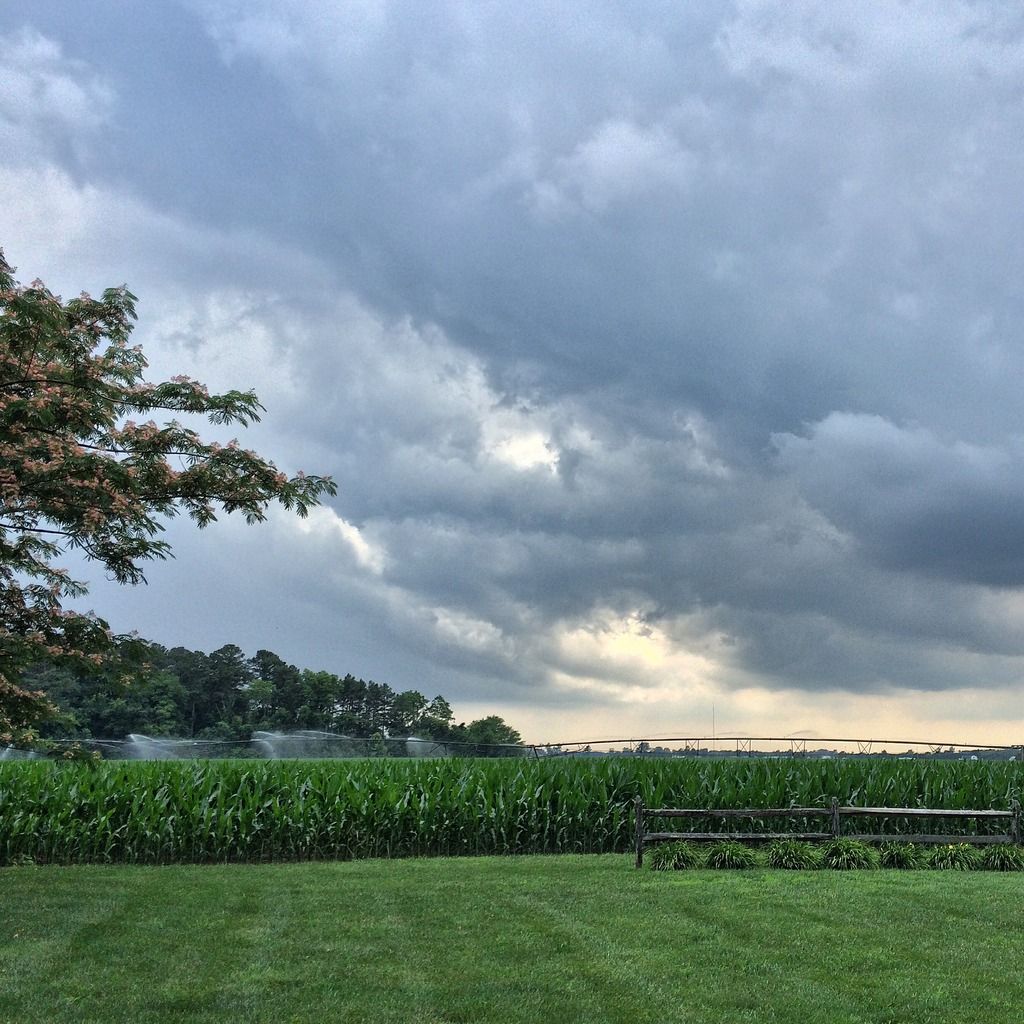 But then the bottom DID drop out while Dad and I were working on a project in the yard. We ran straight for the carriage house to take cover and my Mom had to bring us an umbrella to make it back into the house.
I live for the weekends and time with my family. It makes starting the work week just a little easier.