Summer Staples
My wardrobe in the summer is pretty simple because I don't handle heat very well. I typically wear shorts with a t-shirt or tank or a dress. Anytime I'm wearing the shorts and tee combo you can guarantee that I'm wearing a Mossimo Supply Brand T-Shirt from Target. They are super soft and comfortable, fit really well, breathe in the hot summer months and can be easily dressed up or dressed down. I often pair them with patterned pants to wear to work since the summer dress code is a little more relaxed at my office.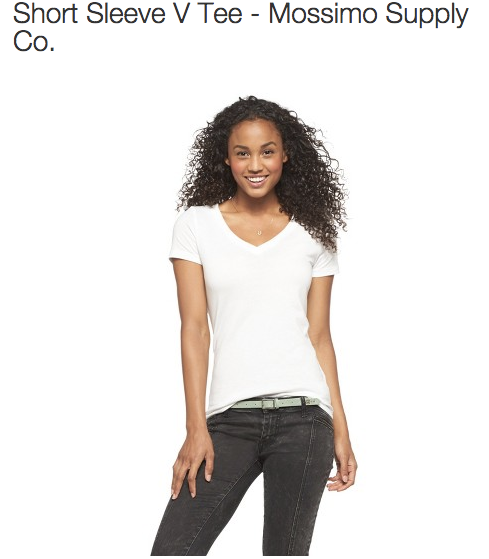 I am the type of person who finds something they like and buy multiple in every color. I currently own four of the white tees, two of the black, two grey, one teal and one dark green. At $8 a piece (and usually cheaper than that on sale) you can't go wrong. When one article of clothing looks good with distressed light wash jeans AND dress pants, it's a staple in my closet.
Check out Target's collection of Mossimo Supply Brand tees HERE
When it comes to shoes less is more during the summer months. I rarely wear full coverages shoes and if I do they are Sanuks. Sanuk is a beach brand that I was introduced to when I first joined the world of surf shop brands when I was 16. They sell sidewalk surfers which I have multiple pairs of and they also sell the best flipflops I have ever worn.
I love the sidewalk surfers for their coverage, lightweight material and comfort. I can wear them on the beach, while longboarding and walking to and from work in the city. However, my favorite shoe that Sanuks makes is the yoga mat flip flop. Yes my friends, the sole is made from the same material as yoga mats. I have worn these flip flops every summer since 2009 and wear them so much that I have to buy a new pair each summer. At $30 a pair they are more expensive than most flipflops but they are so comfortable that I am willing to pay the price for a new pair each summer.
Sanuk should be paying me a referral fee because I've converted countless friends and family members to the world of yoga mat flips and I couldn't be happier to spread the word!
What are your summer staples?