Not only did I have a great week last week, but my weekend was jam packed with fun stuff as well. Byrd said it best on Saturday night when she leaned over and shouted over music "today was a REALLY FUN DAY!".
I woke up bright and early on Saturday morning and whipped up brunch for my family and friends. We had a waffle bar with all of the fixings, mimosas made from freshly squeezed orange juice and mini chocolate frosted donuts. It was delicious if I do say so myself! Also, the bonus of being the host is the left over fruit that I'll be munching on all week
After brunch I checked out the AVAM with one of my friends. The Visionary Arts Museum is a very unique art museum that I love going to. The exhibits change frequently and are really creative. I mean the outside alone is gorgeous and sparkly. What's not to love?!
After leaving the museum Byrd and I quickly got ready for Artscape. I was SO excited for Artscape because in the three years I've lived in Baltimore I've never been in town for the festival. Artscape is the country's largest free art event and it definitely did not disappoint! Saturday was insanely hot though! I was a sweaty mess and so were our friends. The best part was that we didn't care! We were having so much fun and just enjoying dancing to the bands and checking out all of the art. We also stopped by to say hi to our friends at Doobys and Ezra from Warehouse 518!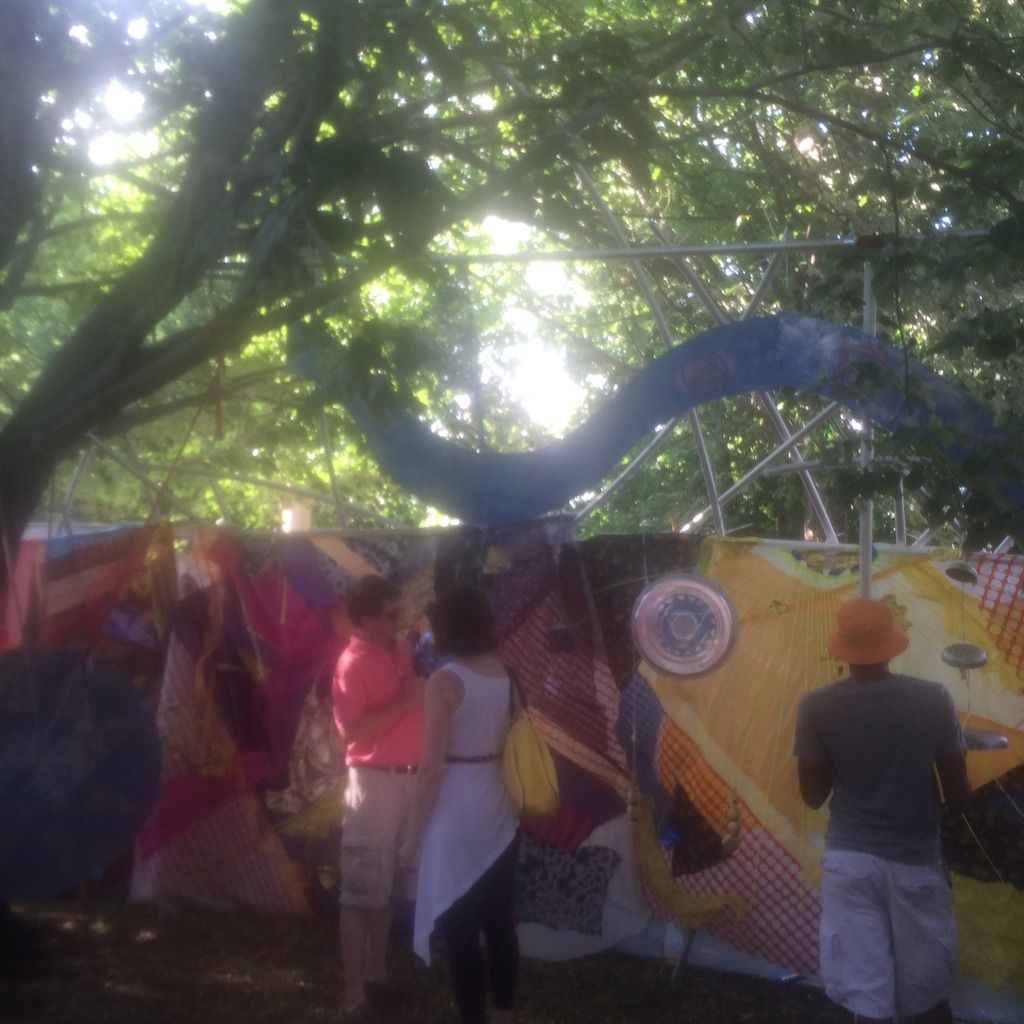 After a long day we were starving and decided to hit up Dooby's since I haven't actually eaten there! I stepped out of my comfort zone and ordered Korean Chili Edamame to start and BBQ Galbi Kimchi Fried Rice. Oh my word. I branched out with both of these choices and was happy I did! Although the rice was a little spicy it tasted great and I can't wait to go back and try something different!
This past weekend was the perfect combination of action packed fun and relaxation. It was the perfect send off to a great week! Now let's see what this week will bring!