Blogging is weird. No one REALLY gets it unless they have a blog. We do crazy things like sponsoring other bloggers, participate in link-ups and tell the world everything and anything that is floating around in our heads.
What I've noticed lately is that blogging combined with Instagram is also pretty weird. Some bloggers have personal IG accounts and brand/blogging IG accounts, but I chose to keep everything rolled into one. I mean, let's be real, I don't have enough followers to validate separating the two accounts. But this causes for some awkwardness between my friends IRL (in real life) and my blogging buddies.
I've been noticing some things going down on my little piece of the Insta lately and thought I would share my thoughts.
When mixing personal photos & blogging photos gets weird:
If I were to post a staged photo of necklaces and fingernail polish sitting on a table, my friends IRL are confused and not a single one likes the photo. My blogging friends jump alllll over it and ask where I've gotten certain items, comment on the lighting, and leave lots of heart eye emojis
If I were to post a #TBT pic of me and my best friends from a beach trip two years ago, my blogging friends don't touch it and my friends IRL like and comment about what a great trip that was.
If I were to post a photo of my cute Target slippers on my cute Target comforter drinking coffee out of my cute Target coffee cup, my friends IRL ask what I'm wearing on my feet and why I felt the need to snap a pic in the wee hours of the morning for Instagram.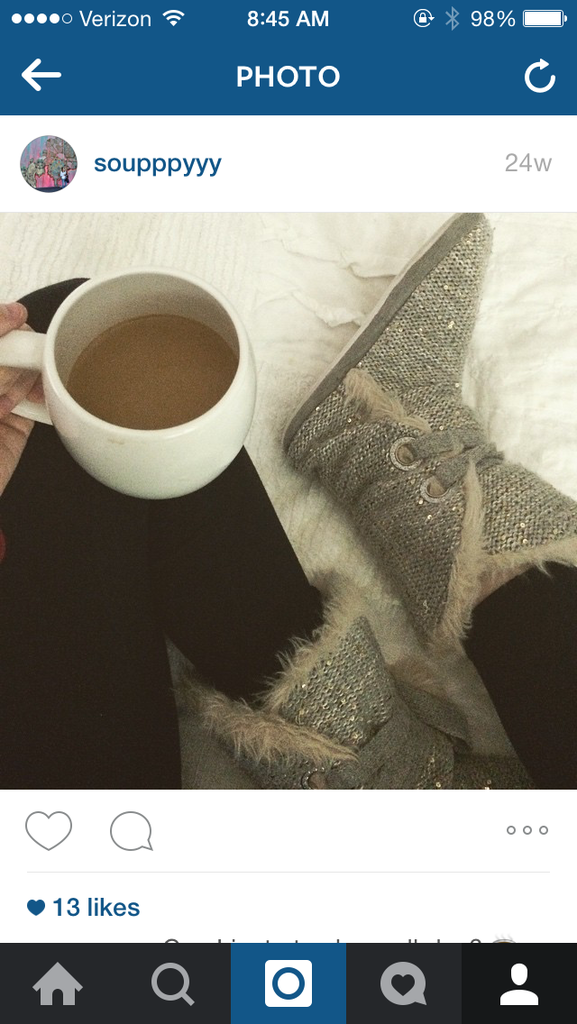 If I were to post a photo of my boots in a pile of perfectly red fall leaves, my blogging friends double tap quicker than I can count.
If I were to post a photo of a delicious meal at a local restaurant, my friends IRL would add it to their list of places to try and ask me where else I recommend.

However, there are two photo categories that both my blogging friends and friends in real life can agree on- photos of Marley and Baltimore. No one can deny the cute squishy face of Marley boy and sunset photos in this gorgeous city are hard to resist.