Happy Thursday ya'll! One more day until the weekend! I can't believe I've been at Waterfront Partnership for 3 weeks already. Time is flying!
Since tomorrow is the last day of the month I'll be sharing my recap of my July goals meaning that today is my week recap post. I hope you're up for it!
This week was special because Mama C was in town! My Mom attends a nursing conference at University of Maryland, Baltimore each year and usually stays with me at my house so she can save on hotel costs and we can spend some quality time together! I JUST missed her because if I was still at UMB I could be carpooling with her each day to the conference!
She got into town after work on Monday and we immediately went off to search for some grub. She had heard me talk about Pub Dog in passing and wanted to check it out. As soon as they brought out two beer mugs at once she was hooked. I forget how cool the restaurants around me are because I frequent them so often, but listening to her talk about how cute the drink and pizza names were and the gold paw prints on the table, I fell in love with it all over again.
We each got our beers, split an order of soft pretzels and ordered our personal pizzas. I opted to try something new and the Margherita Pizza was SO GOOD! I'm a sucker for big pieces of mozzarella and basil.
After dinner we needed to walk off the pizza so we took a trip to my favorite place, the top of Federal Hill. It's so nice to sit up there and just reflect on how lucky I am to live in this great city.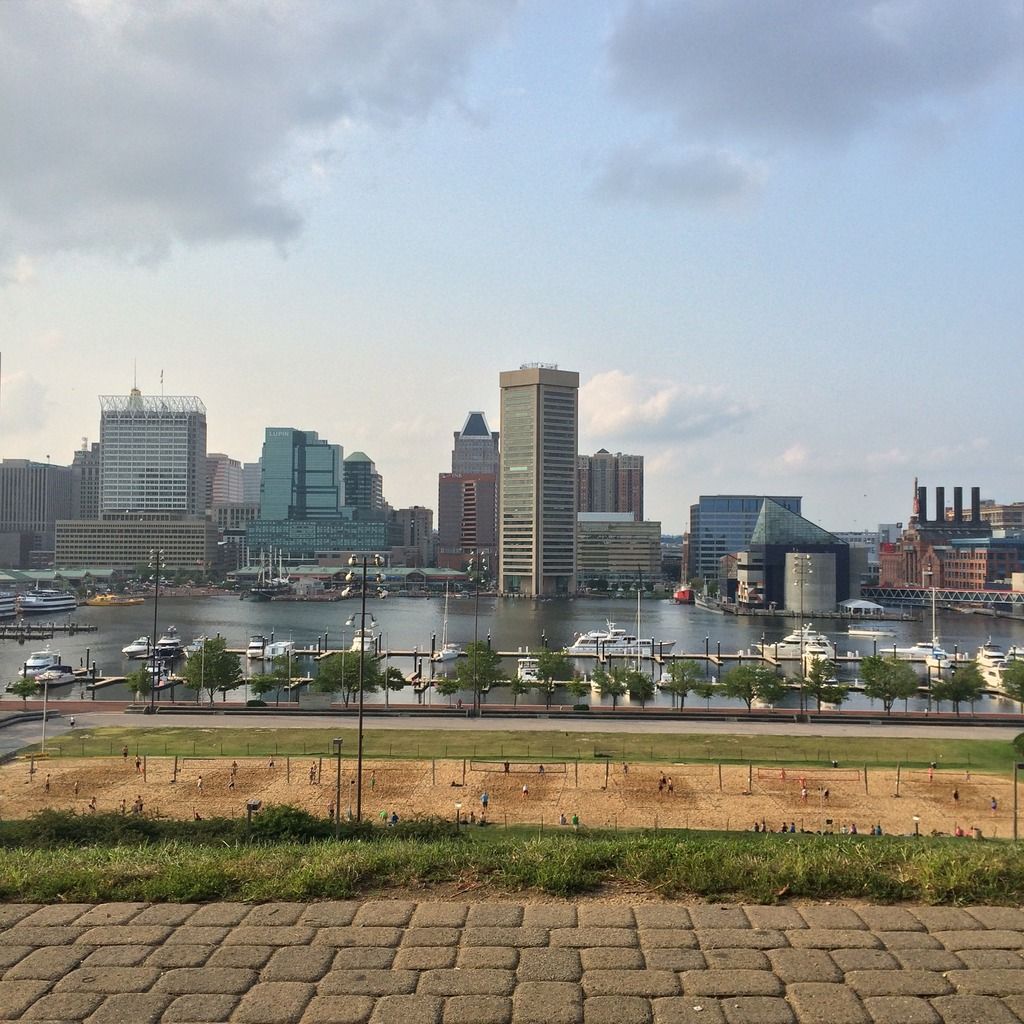 We wandered around the harbor and showed her where most of my events will take place, we people watched like professionals and got about 5,000 steps in! We slowly made our way back home and opted to watch Silver Linings Playbook with Byrdy to wind down from the day. We were about 4 minutes out from the end of the movie when our power suddenly went out. It wasn't storming and I still have no idea why it went out but we all shouted and yelled at the tv. I mean, Pat was running after Tiffany to give her the letter, we were at the good part! So we lit a candle and chatted together until it came back on about 30 minutes later.
Tuesday was a busy day for me at work and Mom had a great time at the first day of the conference. The Orioles are in town for a little over a week and Mama wanted to watch some ball, drink some brews and eat some dogs! SO WE DID IT! We got tickets in the nose bleeds but parked ourselves down where the pitchers warm up so we could catch the breeze and still watch the game.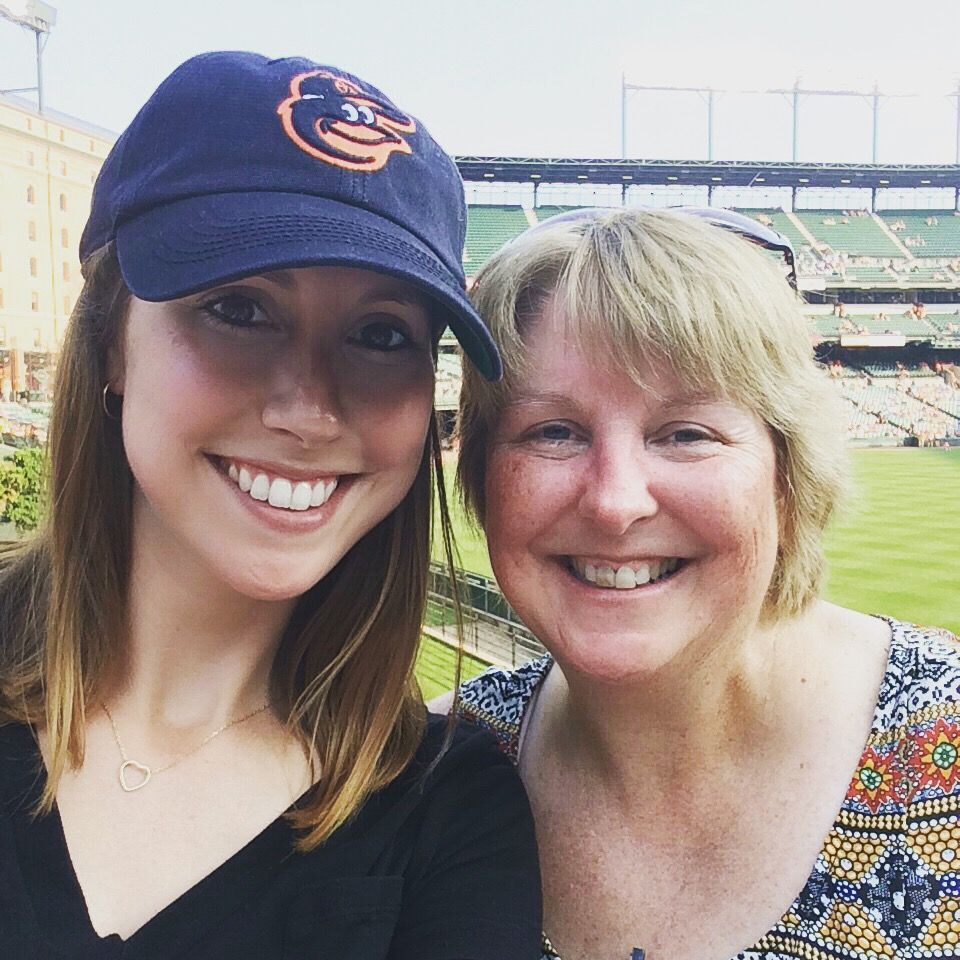 We got froyo on the walk home and then crashed after a super long day!
Wednesday was my last full day with my Mama! Wednesday was also my last day of Bocce Ball with the Special Olympics of Maryland. I was excited for Mama to come out to the game and volunteer but the weather shocked us all when it poured the whole afternoon! But, the game must go on and I played bocce ball in the pouring rain!
After playing Mama and I enjoyed a quick and easy dinner of Jimmy Johns and watched Mad Men with Byrd on the sofa.
Her trip to Baltimore was short but so so sweet. It was so great to have my Mama in town to talk to after a long day at work and to enjoy dinners with. She's my best friend and there's nothing better than having three days with your best friend!