Saturday was one of the best days I've had in a long time. My parents and puppy came to town and the only thing missing was my big brother! I am super close with my parents and haven't been able to see them as much as I would like in the past 6 weeks. It was such a treat to have them in Charm City for the day and to play tourist with them!
First stop, was lunch and then we were off to Fort McHenry! I mentioned last week that Fort McHenry was still on my Baltimore Bucket list and I was waiting for my parents to come to the city to check it out. Thank goodness the weather was perfect and they were willing to do some walking around!
We had such a great time walking the path around the fort watching the boats come and go. I am a visual person so seeing Canton from this view point helped me place where I was on the map. It was also really cool for me to see the Seadog and Spirit Cruise ships go by because I had no idea what path they take when they leave the harbor.
My parents are history lovers so I really enjoyed walking the fort with them and learning from them. It's crazy to think about all of the history that happened in this city that I now call home.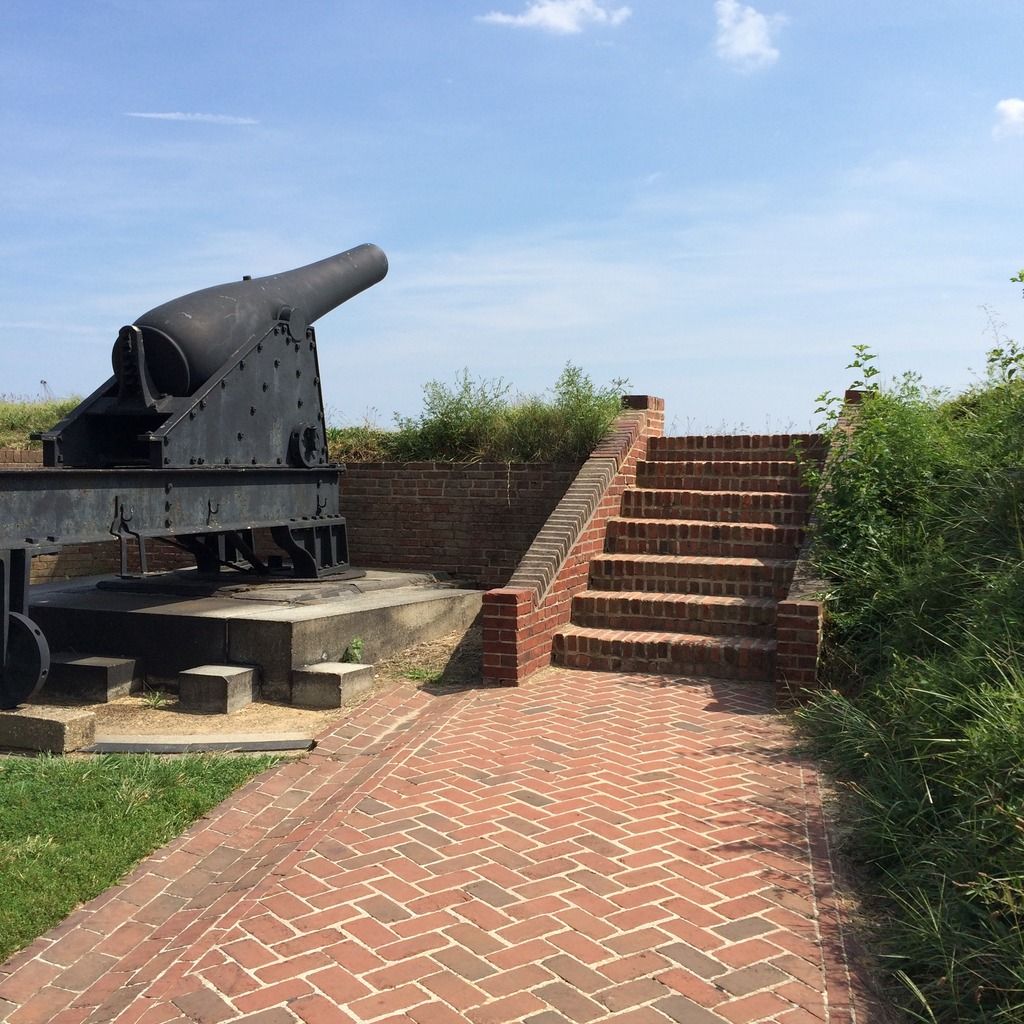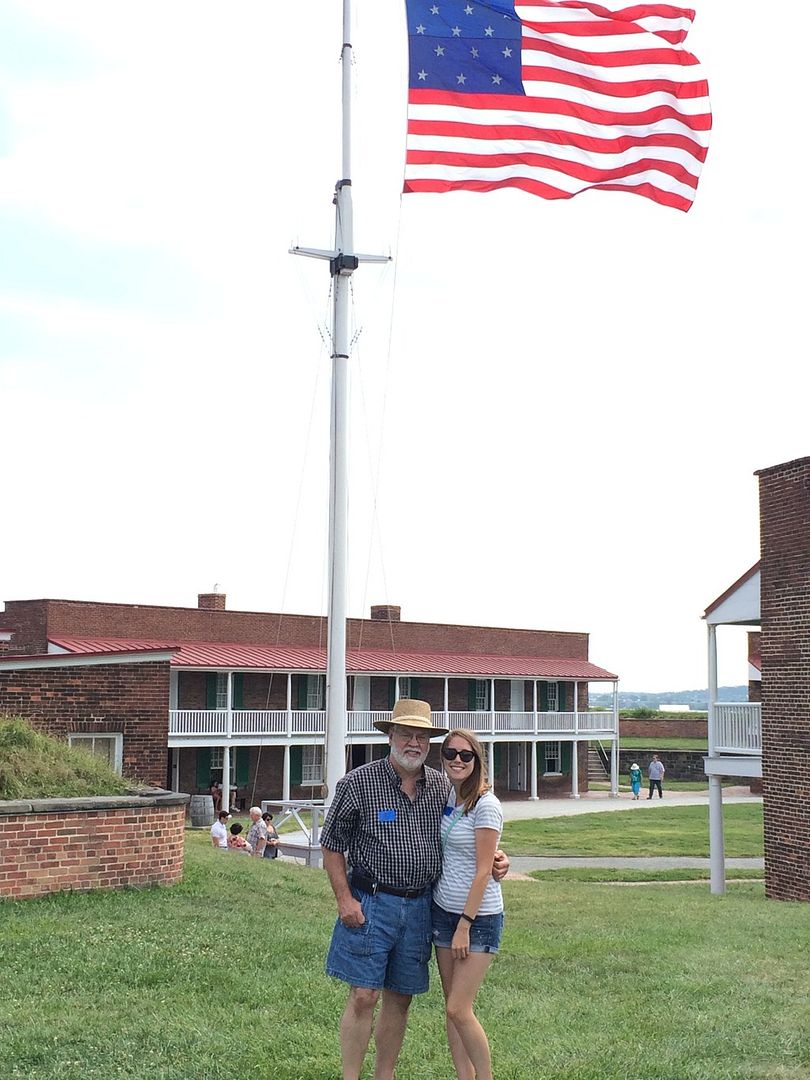 I'm so glad I can cross this off my bucket list and I am looking forward to going back soon for a picnic!
After a long afternoon at the fort we headed back to my place for a quick nap session and then changed for the Ravens game!
My parent's have never been to M&T Stadium and the only other game I've gone to was a December game in the nosebleeds. I don't remember much besides freezing my booty off. My Dad surprised both my Mom and I with 10th row Endzone seats and I couldn't have been more surprised! I will probably never be that close again and I loved every second of watching the game with my parents on each side!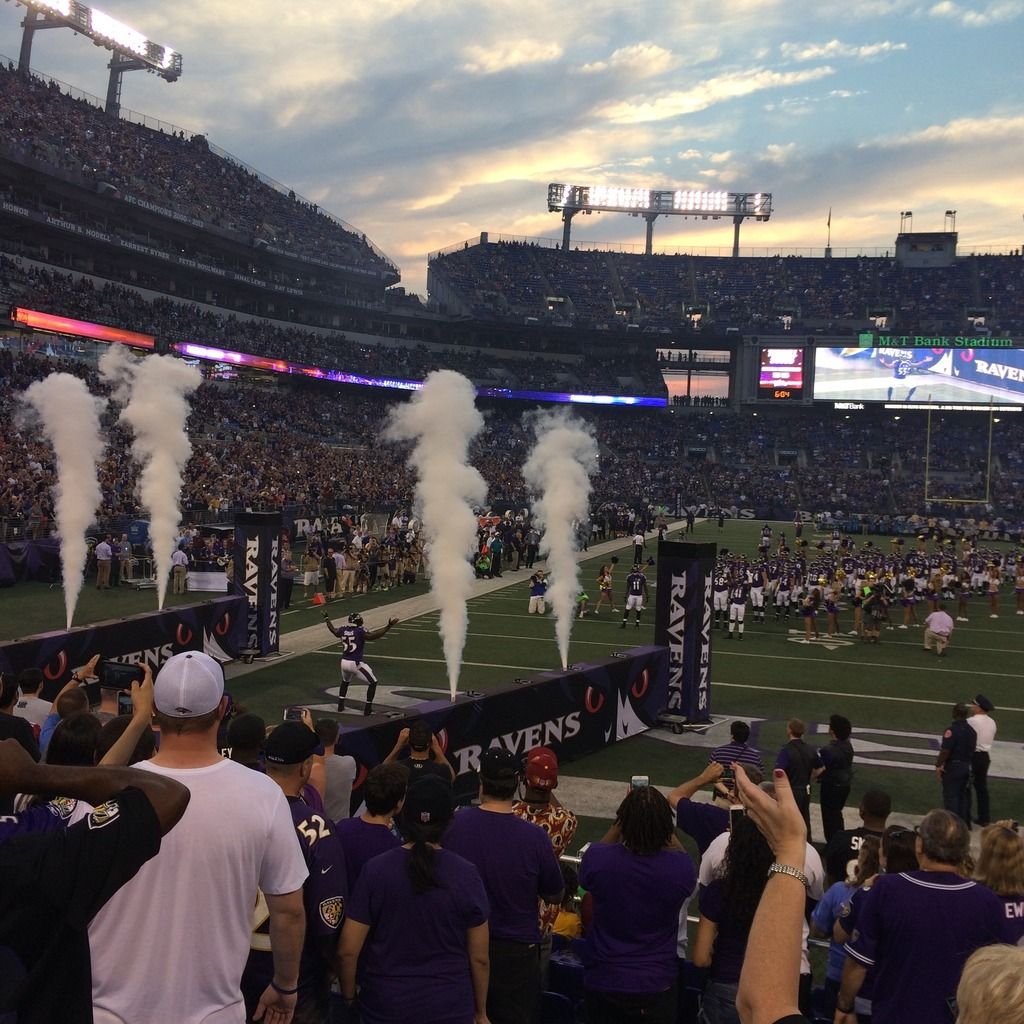 It was hard to say goodbye to them as they drove back to Delaware, but we made plans for me to head home over Labor Day weekend. I can't wait for some quiet time in the country!