Since when are photos of feet and shoes so riveting? I'm not sure when this thing happened but we started taking photos of our feet and sharing them online for strangers to like. #Ihavethisthingwithfloors keeps me entertained for hours on end. If you didn't know of its existence until now, you're welcome/I'm sorry for the obsession that will follow.
I'm guilty of it and don't mind it. There are so many fun ways to capture where I have been, where I walked, and what shoes I was rocking with the simple tap. I remember the first intentional foot photo that I took. My Mom, family friend, and I were in Paris and we stepped on the Paris Point Zero outside of the Notre Dame. The belief is that if you step on it you will someday return again. Fingers are crossed that that comes true!
Flash forward four years and Instagram became the first place that I shared photos of my feet. I started looking at these images as a way to show where I've been and to tell a story. It wasn't until I was browsing my friend Annie's Instagram (Hi, Annie!) that I realized she had created a hashtag specifically for her feet photos. Brilliant! Not only does she have a hashtag where she can quickly tap and see a collection of her images but she is building a community of folks who want to share where their feet have been as well! Check out her pics under #whereanniesfeethavebeen Shoutout to Annie for being so smart and for letting me join the party. Let me introduce to you my new traveling/daily/lemme show you where I've been hashtag: #soupsfeethitthestreet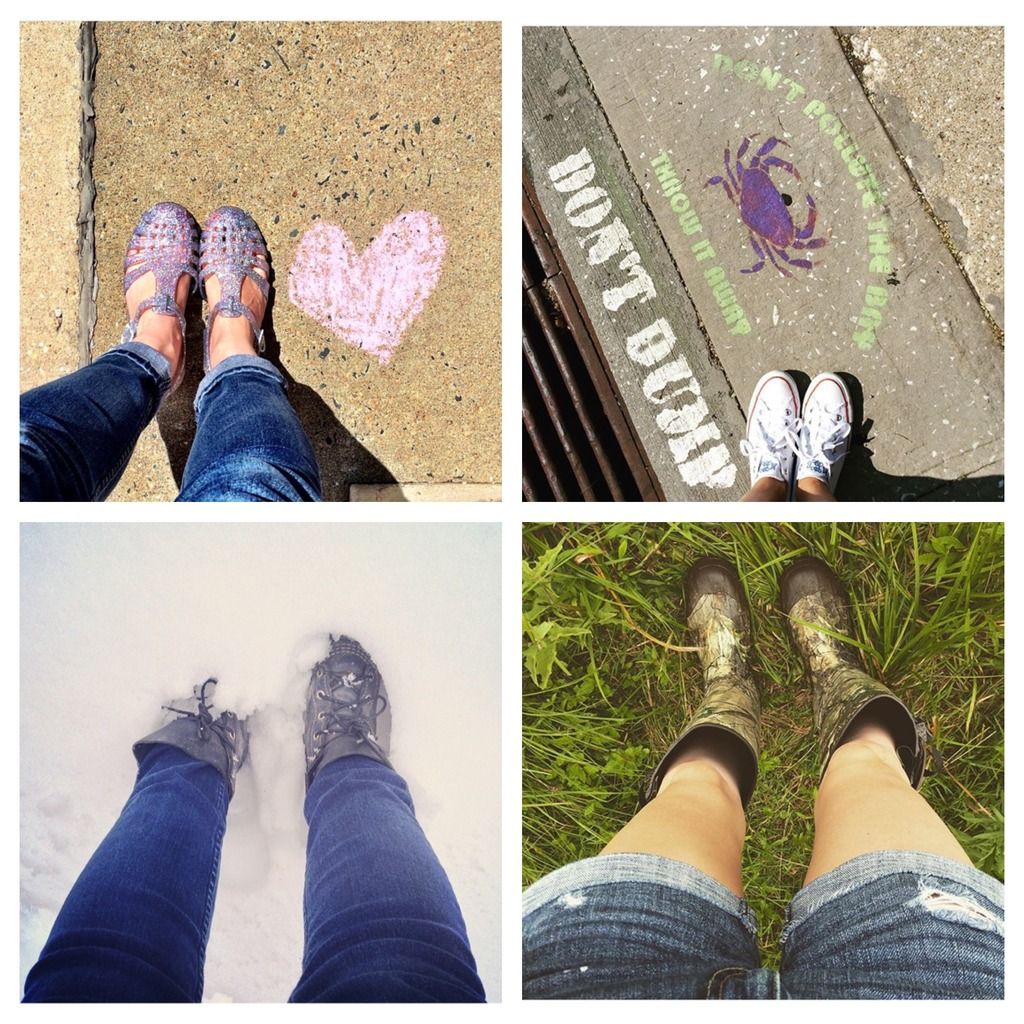 I went back thru my Instagram feed and tagged the images so if you search this hashtag my feet should show up!
Do you take feet pics? How do you showcase where you've been and what you've done on Instagram?