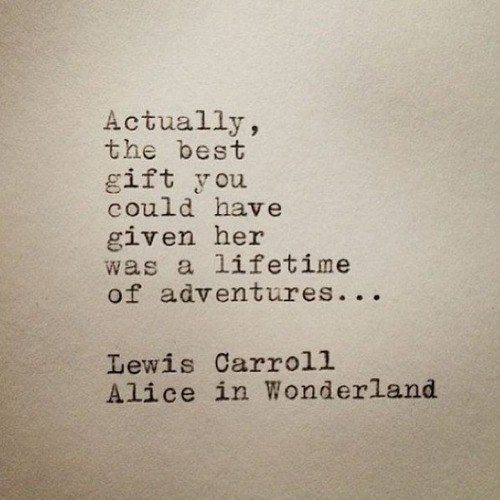 The travel bug has bitten me. I'm serious. I usually take weekend trips fairly often but with starting a new job this summer and working every weekend for 8 weeks…I've been spending most of my time in Baltimore. I'm not complaining because I've had the chance to check out new restaurants and explore my city a little more but I want to get away!
If you've been reading my posts over the last two weeks you get me. You know that this is my favorite season and while it is also the BUSIEST season, I try very hard to embrace and enjoy it fully. I have two huge events over the next week and a half that I've been planning since my first day at Waterfront Partnership and I have a few external events that I'm coordinating for clients. This leaves me with no full weekends to get away but I am planning a few day trips and can't wait.
After I get through the craziness of this month I'm ready to take on some day trips in November and seriously want to take a trip somewhere warm this winter. I went to Miami in February and it was by far the best travel decision I've ever made. Leaving behind a freezing cold city to dip my toes in the warm water in Miami, heck yes.
Here's what I'm thinking for day/weekend trips:
Pittsburgh- After I bought the coolest shoes I've ever owned I started doing more research on Andy Warhol. I've always been a fan to the point that my parents bought a Warhol print for me when I was 17 that has graced the walls of every house I've lived in. When I stumbled upon the shoes though my love for Warhol was rekindled and I found out that he has a museum in Pittsburgh.
Philadelphia- I really wanted to get to Philly over the summer to check out the Spruce Street where they had a beer garden, hammocks, live entertainment and roller skating! It's closed now for the season but the Blue Cross RiverRink is a winter attraction I want to see! I'm not a huge ice skating person but I do all the programming for the rink in the Inner Harbor so it would be awesome to see what other cities do. Plus, hot chocolate in an adorable fake ski lodge? Yes please.
Williamsburg VA- Growing up my family used to go to Williamsburg every summer. We'd walk the historic streets checking out the sites and then head to Busch Gardens to ride all the rides. I haven't been in so long, but when my friend Macy blogged about her family trip to Williamsburg I found myself reminiscing while looking through her pics.
Atlanta- My brother has lived there for over a year and I haven't visited yet! We will be spending Thanksgiving in the ATL and I can't wait to sight see and spend some much needed time with my family.
Thank goodness I have friends and family who love to travel and my fingers are crossed I can get away soon!