When my girl Macy announced that she was hosting a link-up about fall in your city I knew I wanted to join the fun! Fall is my favorite season for so many reasons- crunchy leaves, trips to the pumpkin patch, apple cider donuts, Halloween, bonfires, and cool evenings. Baltimore knows how to bring it when it comes to all things Fall.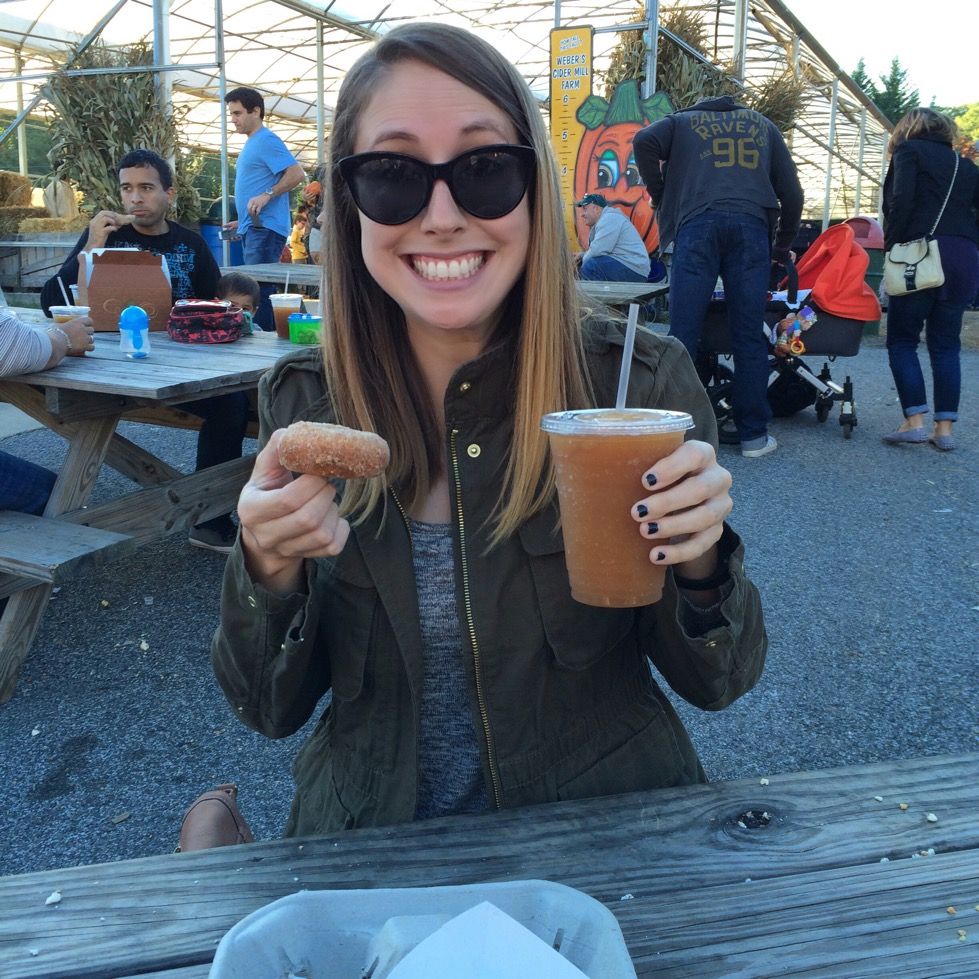 Pumpkin Patches- There are a dozen pumpkin patches outside of the city but Weber's is the closest and has the best apple cider donuts I've ever tasted! This year they offered an apple cider slushie which was pretty amazing! It's not officially fall until you've picked out a pumpkin for your stoop.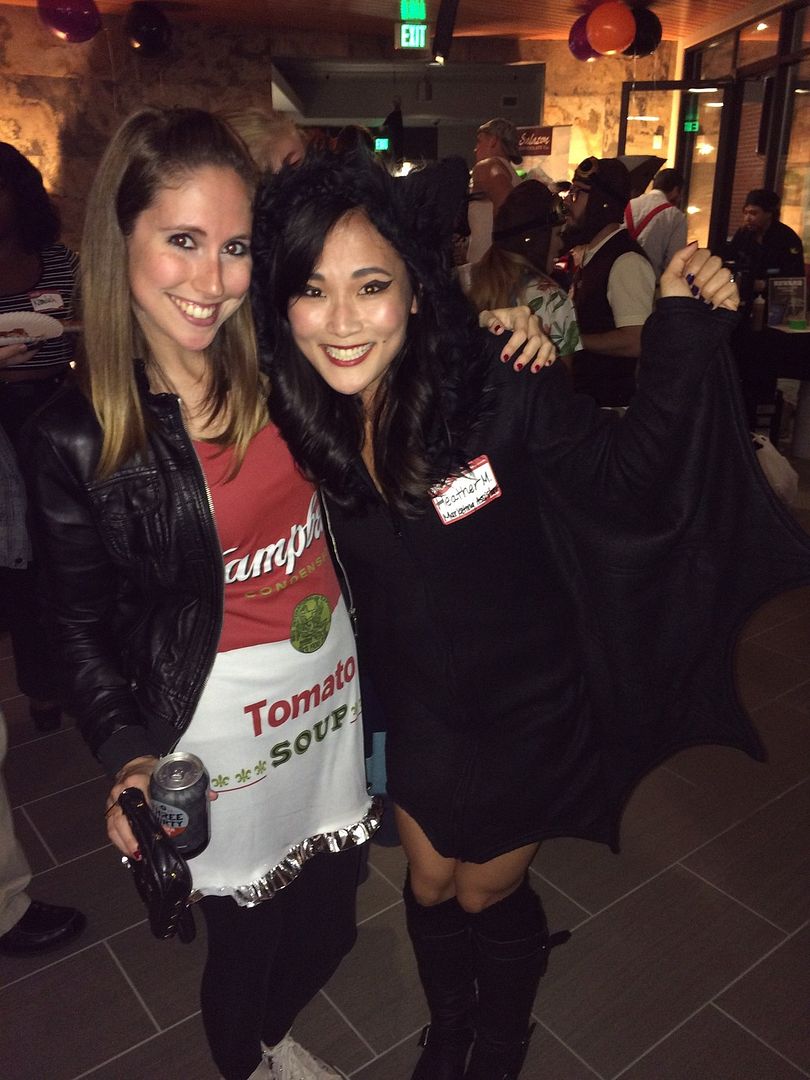 Halloween Parties- There is no shortage of Halloween parties and bar crawls in the city. In fact, Fells Point is known for the shenanigans that occurs on Halloween night.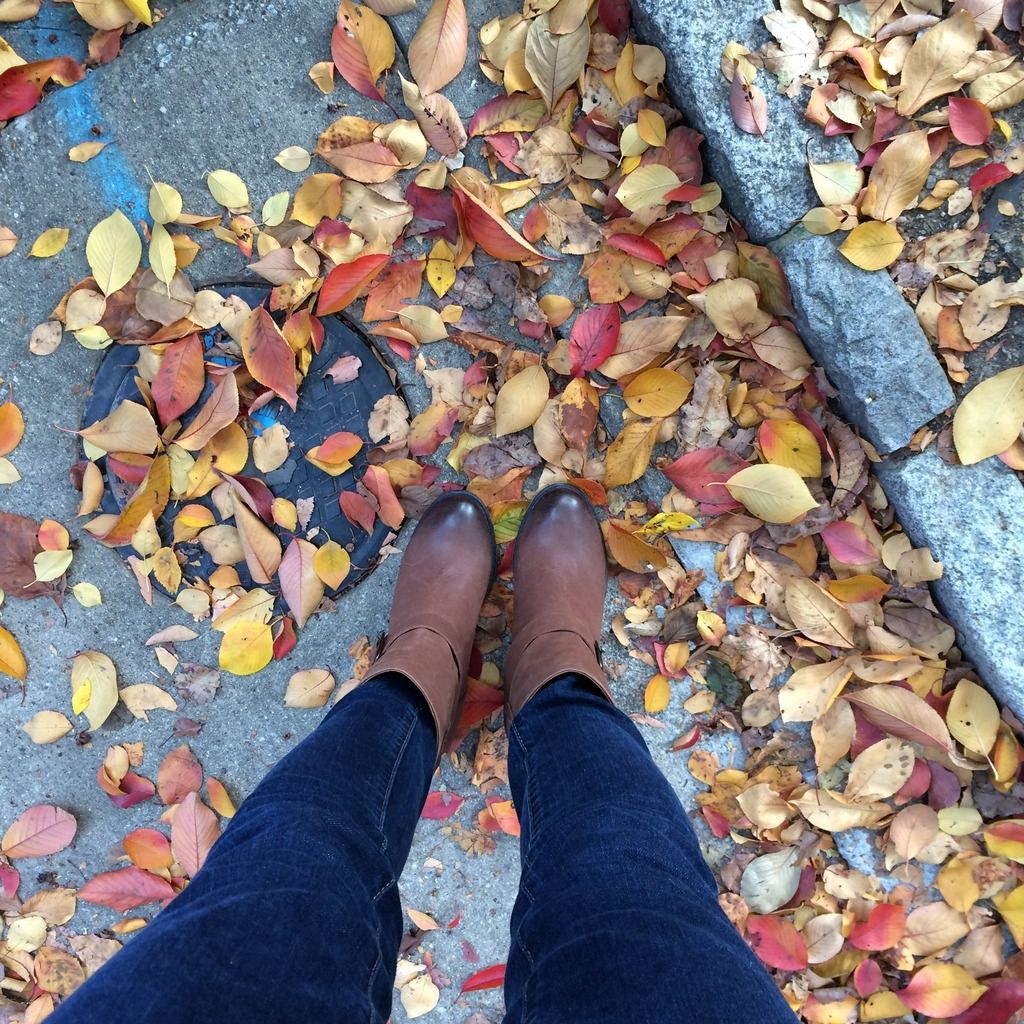 Fall Colors- I live on one of the prettiest streets in Fed Hill and love leaving my house every morning to reds and bright orange leaves filling the street.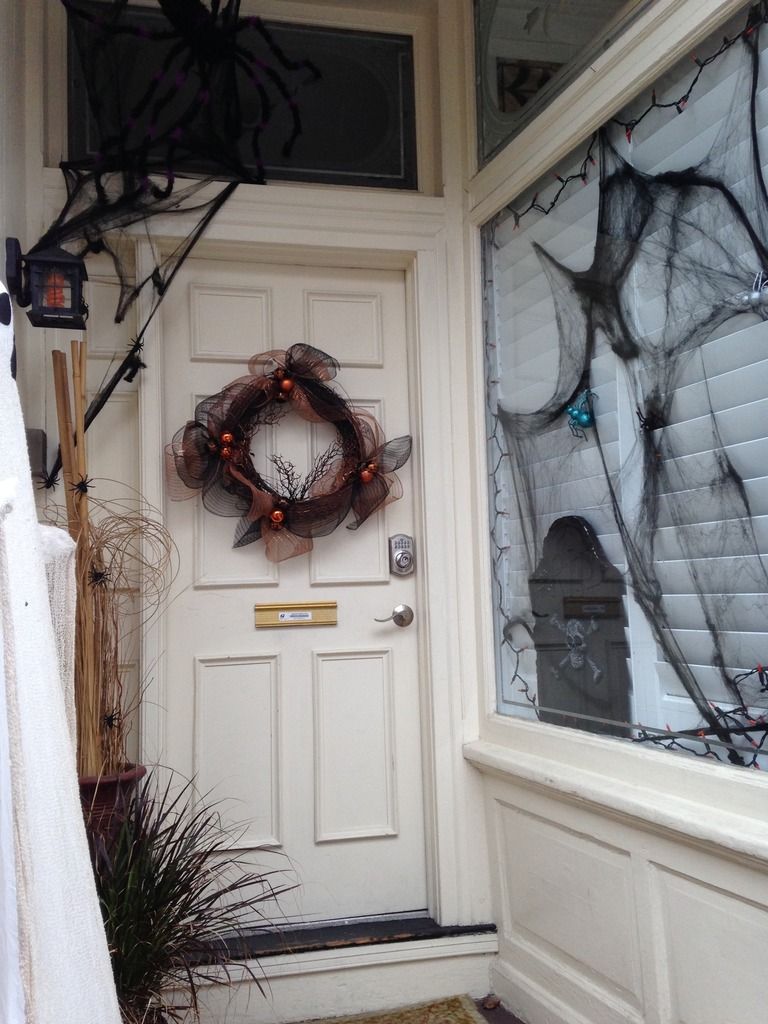 Halloween Decorations- We get into Halloween in Baltimore. I enjoy walking thru my neighborhood checking out the Halloween decorations just as much as the holiday season. One of my neighbors has a small alley next to their house with a wrought iron gate. At 7am while walking the dog I noticed that they placed a skeleton in the alley- clever but it scared me to death!
Seasonal Menus- The restaurants of Baltimore are breaking out their pumpkin dishes and apple cider drinks. I went to the new Brew House 16 in Mt.Vernon and ordered Mama's Apple Cider. It was delicious and I'm already sad that it won't be around forever!
How do you celebrate Fall in your city? Join the link-up!