Remember when I mentioned that I've been trying to cook more and eat out less? I continued that this week with some more comfort food and whipped up two delicious dishes.
When I saw THIS recipe on Pinterest I pinned it and then went back later and couldn't remember why I even saved it. I mean I've never made homemade meatballs before and I've never made homemade gravy before. It seemed a little daunting but I figured I'd give it a whirl.
Surprisingly the dish turned out perfectly on the first try! It was so good that Chris went back for seconds (my basis on how I know it's a smash hit!) and even hinted at thirds. I didn't make homemade mashed potatoes because I was running out of time but it still took me about an hour to make the meatballs and gravy.
So. Freaking. Good.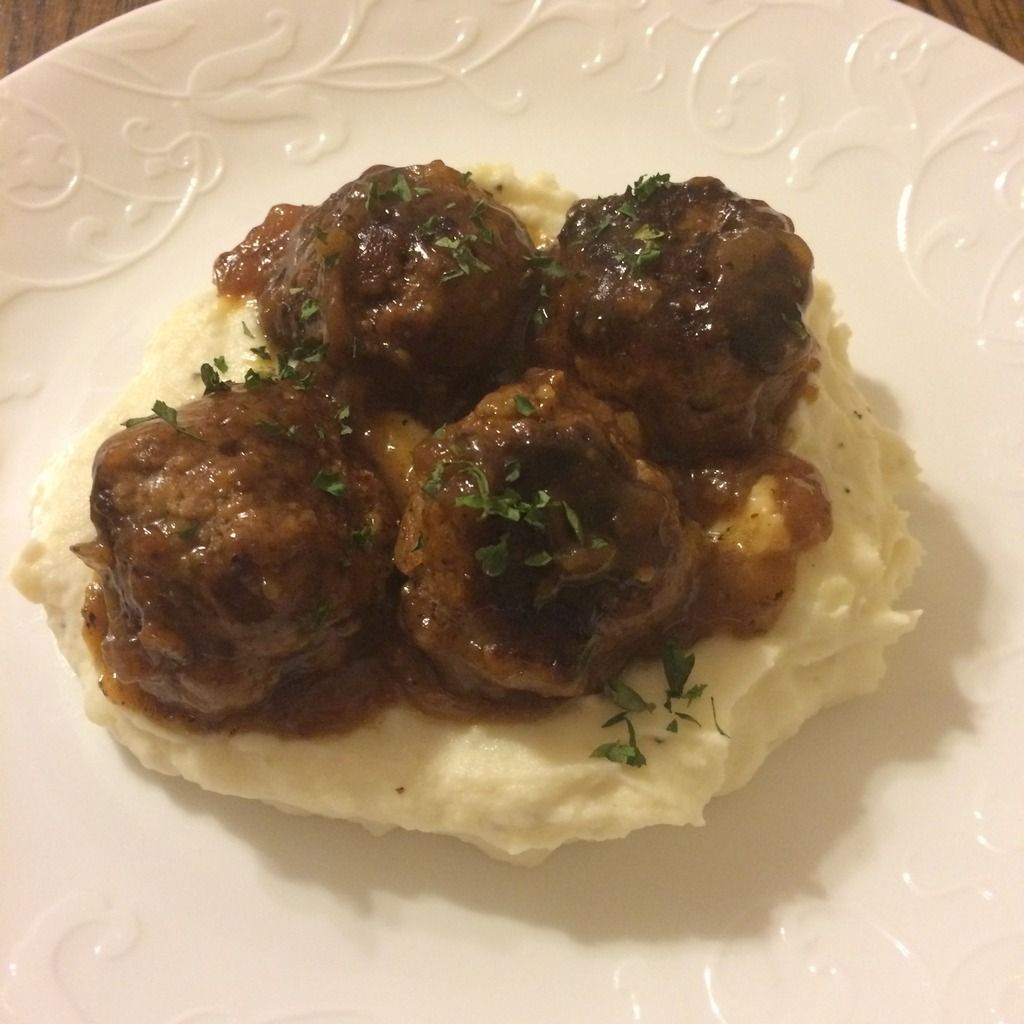 The second dish was Chicken Enchilada Soup in the crock-pot. I love Mexican flavors and we all know how much I love slow cooker soup recipes. I really wanted to make something that I could easily throw in my lunchbox for the week and also have a little left over to freeze and put in the fridge.
THIS recipe was spot on and so good!
I'm taking next week off from testing new recipes because I'll be in Atlanta! I can't believe Thanksgiving is a week away! What are you doing for Thanksgiving?