I know it's not officially winter yet but after Thanksgiving is over Fall is over in my mind. This season was the best and I fully introduced Chris to the blogger world and how much we love seasons, especially Fall. He has no idea what he's getting himself into with the holiday season…
I did surprisingly well with this list. I honestly thought I would be able to cross off MAYBE half of them since the season was so crazy with work but I'm glad that I threw myself into it and did so many fun things!
Go pumpkin picking- I had the best time at Weber's Farm picking out the perfect sized pumpkin and soaking in everything fall related. It's hard to live in the city when I'm missing out on the best part of country living during fall. But I'm thankful for farms that are only a short drive away.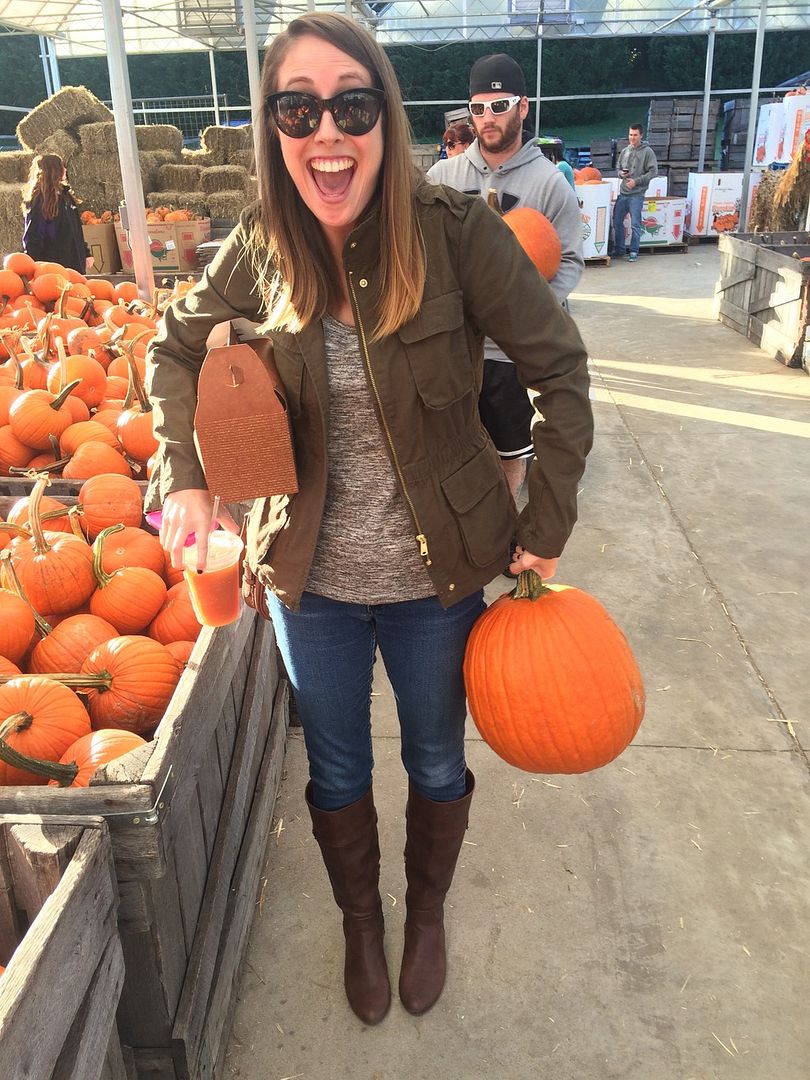 Eat an apple cider donut- This was by far one of the biggest highlights of the season for me. SO FREAKING GOOD. Normally I make my own donuts but these were beyond anything I could whip up. One dozen wasn't enough, that's for sure.
Decorate for Halloween- I didn't go crazy with the Halloween decorations mainly because I wanted to do more outside than inside and that's just not possible. I live in the city where drunk people mess with potted plants and outdoor decorations every weekend, but I'm also two streets away from a high school so school aged kids are constantly walking by my door. I saw numerous smashed pumpkins and was glad that I did all my decorating inside instead. Byrd pulled out some mad skills doing the spider web on our fireplace mantle and we plowed thru two bags of candy corn thanks to having them sit out in cute little bowls.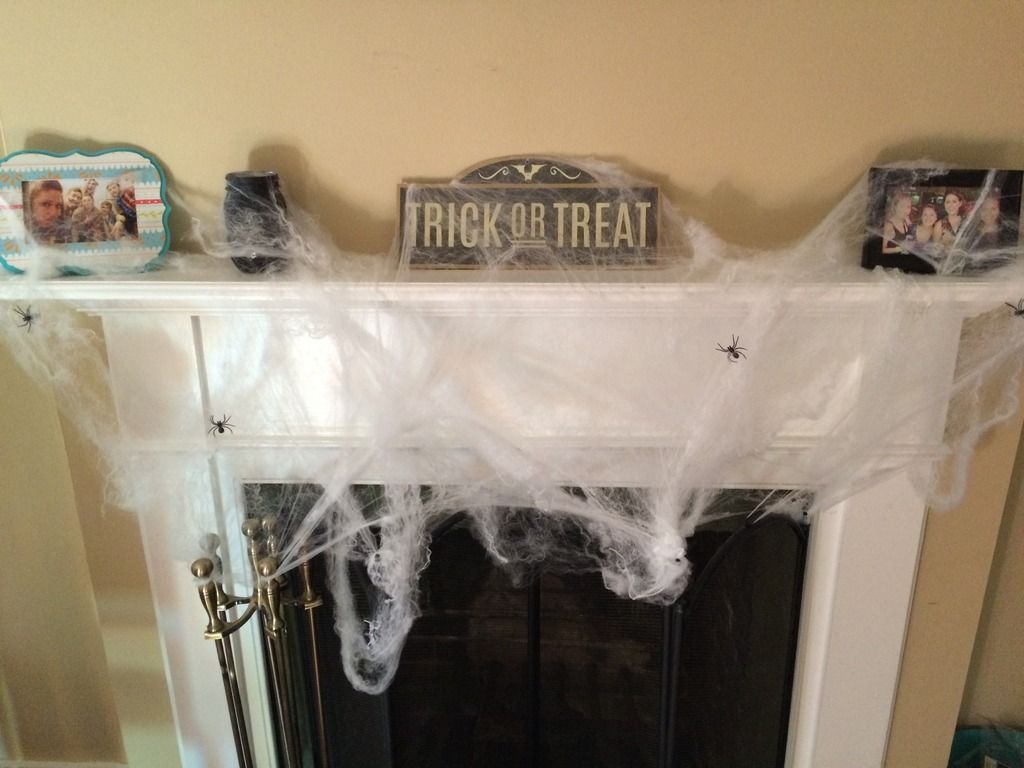 Visit the Maryland State Fair- Sooo this is an example of bloggers getting ahead of themselves! I type up drafts for blog posts about a month before they actually get published and this was added to my fall bucket list before I realized it's an August into September kinda thing. I went and conquered the deep fried Berger Cookie. Don't you worry!
Make Halloween cookies- This did not happen! October was insane and making homemade decorated sugar cookies was just not on my priority list. I'll redeem myself for Christmas!
Have a scary movie marathon- Yes yes and yes. Chris and I did this a couple times during October! I introduced him to The Conjuring and he introduced me to Babadook. Both scary in two different ways.
Decorate a pumpkin- Harbor Harvest was the children's festival that I threw for work and pumpkin decorating was a station that children were able to stop at during the day. I decorated a pumpkin as an example and although I was not proud of it, it still counts!
Drink hot apple cider- Oyster Fest was my second event for the month and the bar was serving up Hot Apple Toddy's. As soon as the event was over I had one in my hand to warm up and it was delicious. I also tried a boozy apple cider at a new restaurant in Baltimore and it was sooo good!
Not too shabby! Now that Fall is over (in my mind), I'm ready for all things Christmas. Let's do this!