I mentioned earlier this week that Chris and I had plans to check out the lights on 34th street in Hampden. I love going to wander thru the decked out block each year and usually have to push thru swarms of people to catch a glimpse of the houses. We went on a Tuesday this year which made ALL the difference!
On Tuesday night Chris and I met his parents at Blue Pit BBQ in Hampden just a few blocks from the lights. This was my first time meeting his parents and they were so sweet!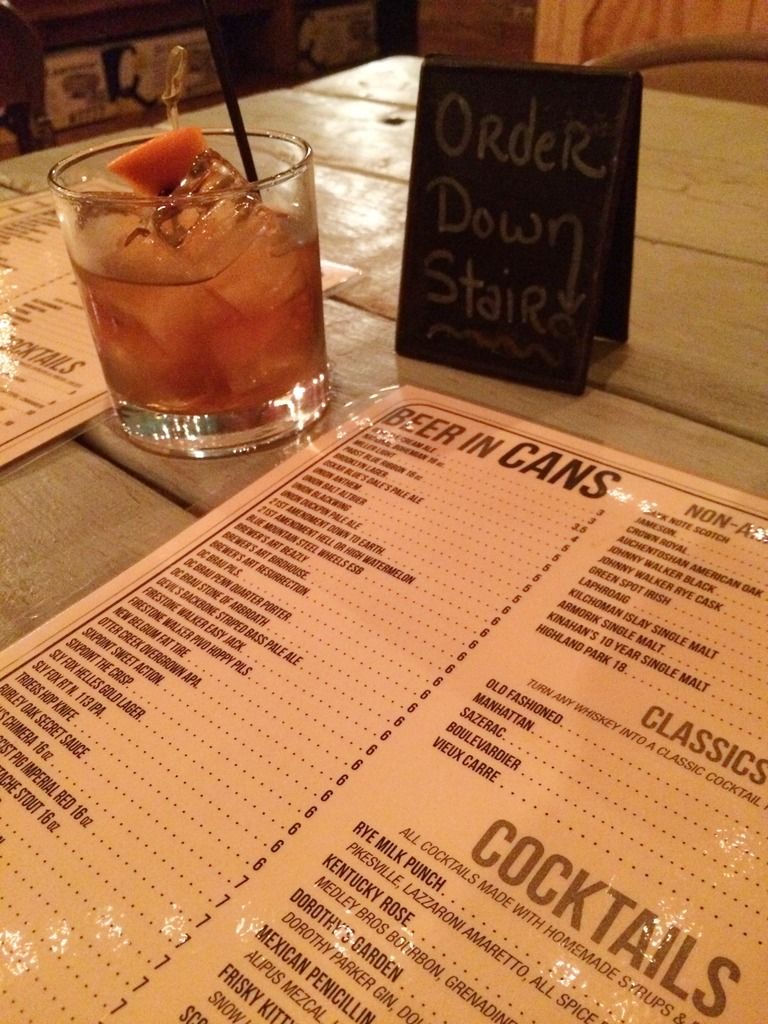 We enjoyed cocktails and dug into our bbq doused in sauce. Forgive me for the lack of photos but there's nothing more unattractive than a poorly lit, pulled chicken sandwich covered in bbq sauce. Am I right?
After filling our bellies we said goodbye to his parents and walked hand in hand through the cutest little town in Baltimore to check out the famous light show.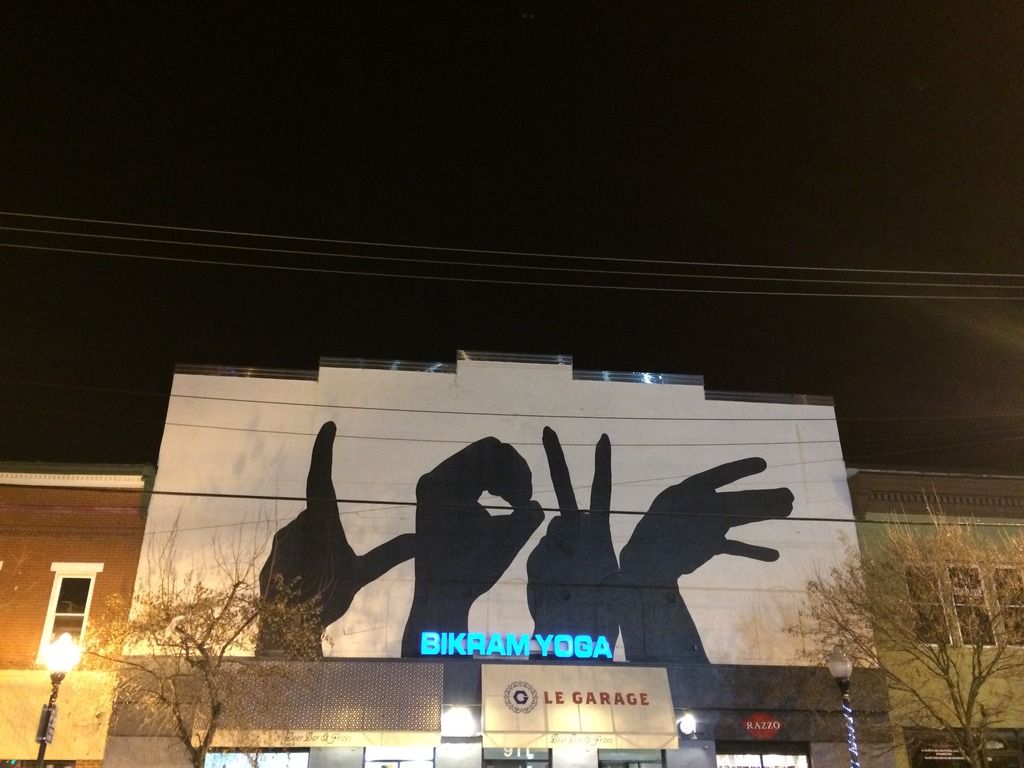 I couldn't help but snap some photos along the way. The shops downtown are so unique and there's honestly something for everyone.
As we were rounding the corner we caught a glimpse of the lights….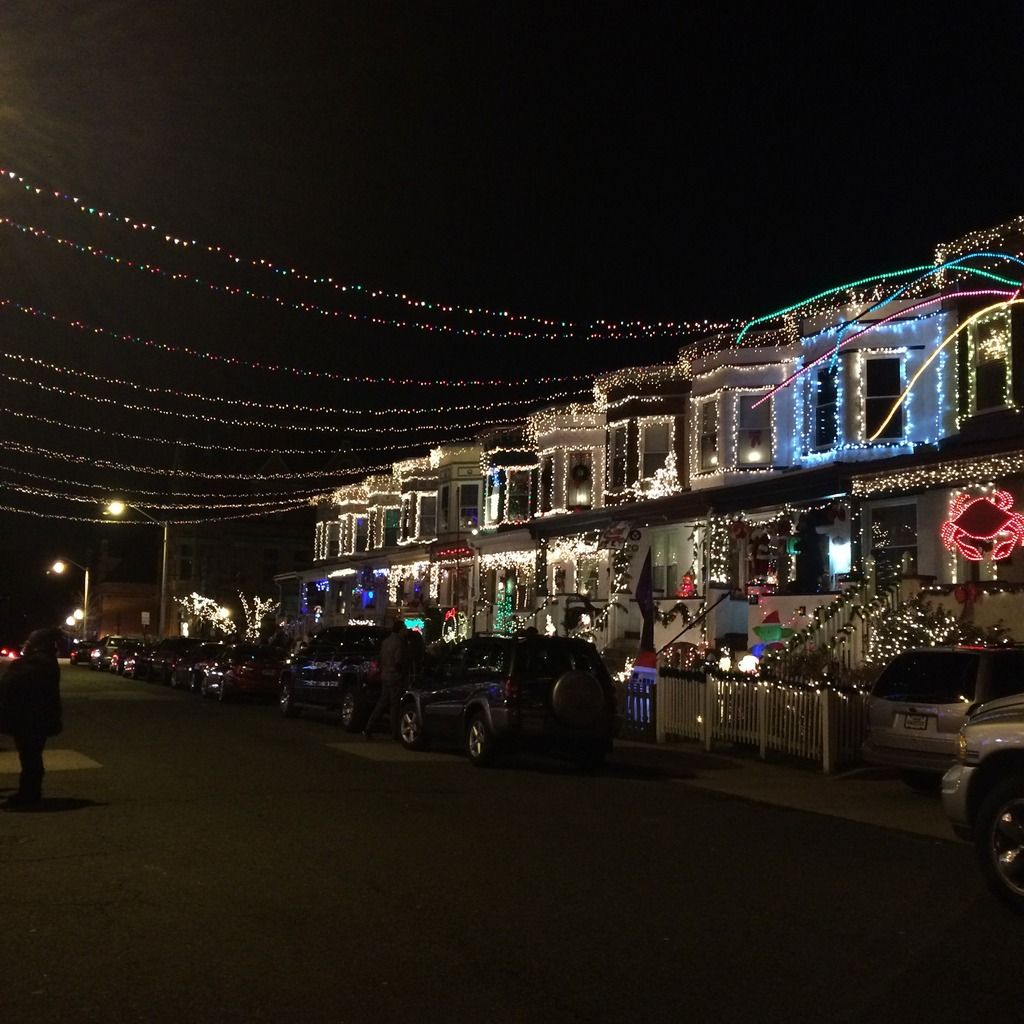 …and then there they were! We walked along the sidewalk with only a few other groups on the block as well. Every house was different. Some take the more traditional approach, some focus on Baltimore décor, some celebrate their own holiday (Happy Hanukkah) and others just put every Christmas decoration they can find on their home.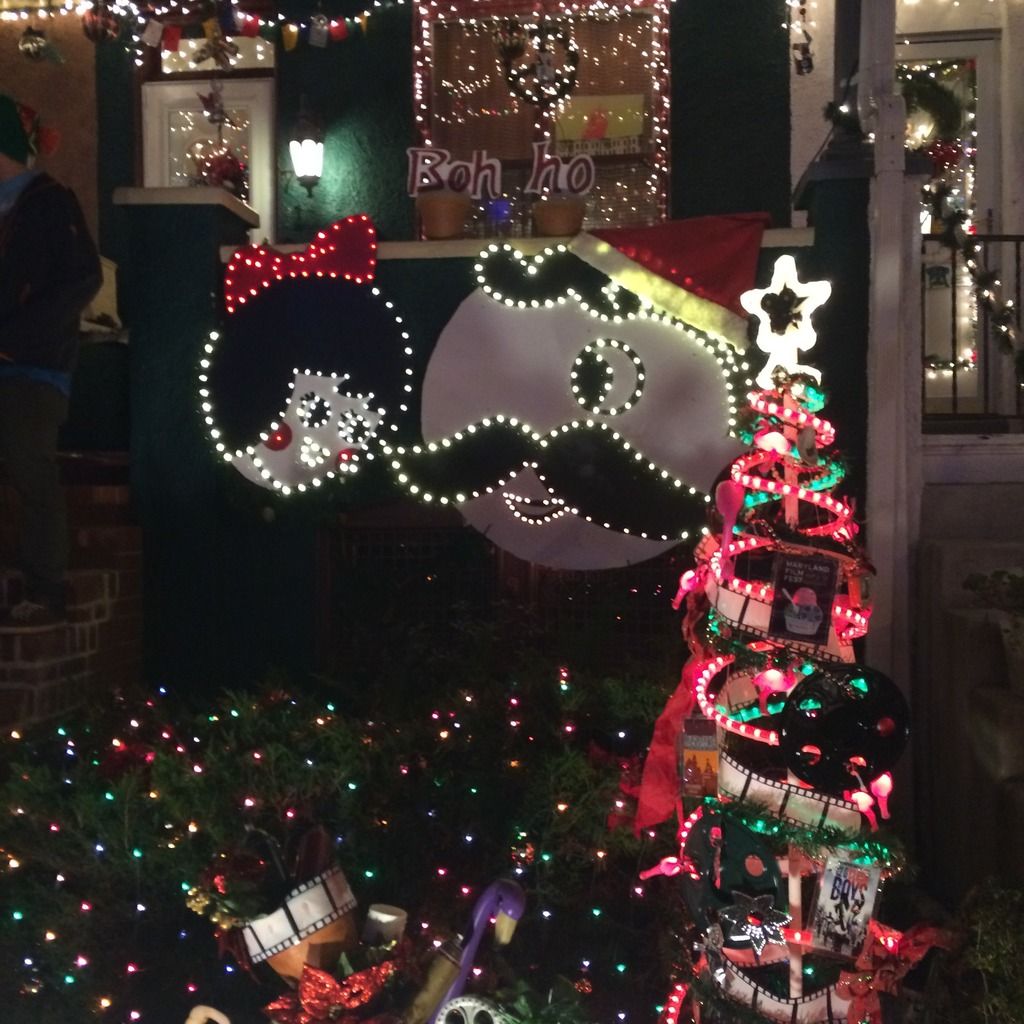 While wandering through the street Chris had a good question- where do they keep their decorations in the off time? I mean, Baltimore houses don't have a lot of space. I'm guessing there are some storage spaces filled with the holiday cheer during the other 11 months of the year.
We also noticed two houses for sale on the block. You don't even want to know what I would do if I lived there. #SoupytheElf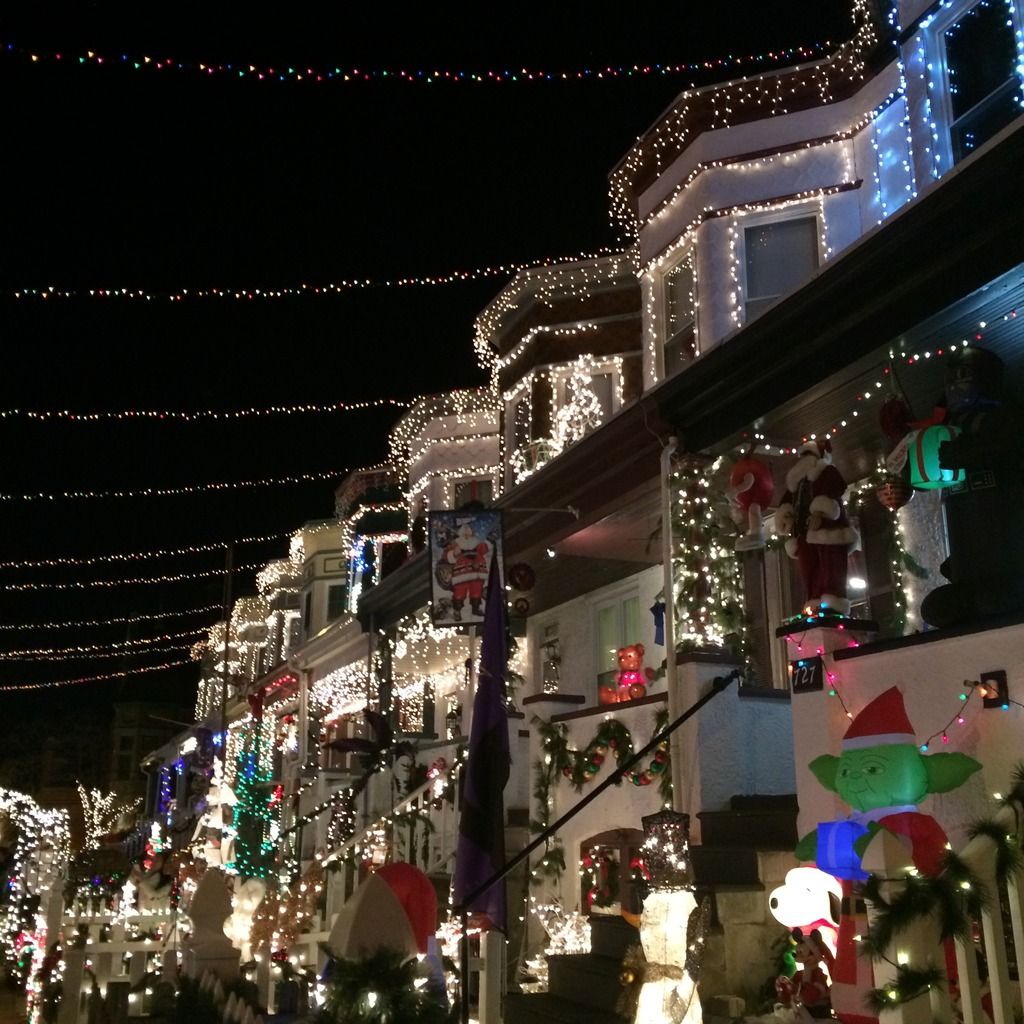 Have you visited 34th street? Does your city have something similar?