Flavor is a new restaurant in the neighborhood of Mt.Vernon. I visited for the first time two weeks ago during the evening hours and spent some time in their lounge which I'm excited to see on a busy Saturday night but this post is not about their lounge. It's about their delicious brunch offerings.
You all know I'm a brunch fiend. At this point Chris expects brunch at least once a weekend and happily indulges with me.
We showed up to Flavor on Sunday around 11am. Parking on the street outside of the restaurant was easy and bonus- parking is free on Sundays!
We walked into the dining area and I immediately was struck by the décor. Simple, clean lines, whites and dark colors. It was easy and sophisticated which I very much enjoyed.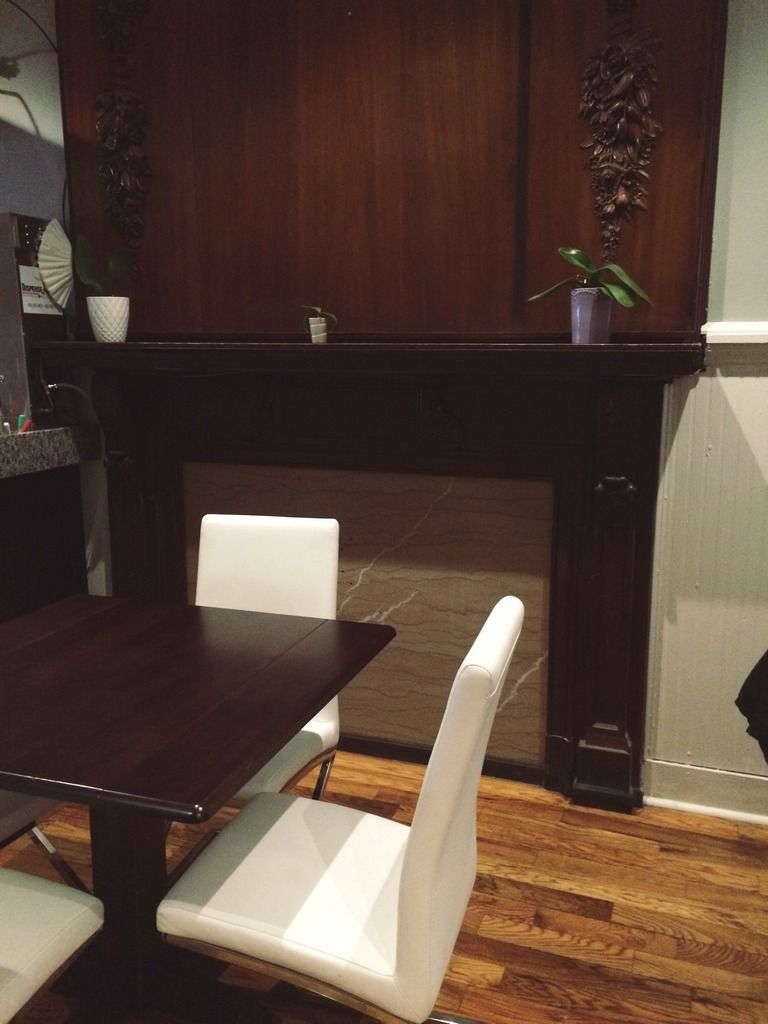 After being seated we glanced over the drink menu and had a very hard time choosing! Their cocktail menu was extensive but I couldn't stop looking at the alcoholic coffee cocktail list. So many flavors and everything sounded rich and delicious!
Chris and I both ordered a mimosa to start (the only way to do Sunday brunch) and then split the Butterscotch Coffee Cocktail.
We ordered our main courses and then enjoyed sipping our drinks while reminiscing on the fun we had had the night before.
When the food came out I couldn't wait to dig in. I mean look at my Cinnamon Vanilla French Toast….
That streak of strawberry purree was just begging to be dipped into.
Chris ordered the Dill Gravlax Platter and there wasn't anything left on that plate when he was finished with it.
The food was great but honestly, the service was up there in terms of my favorite part of our dining experience. Everyone was friendly, happy to be there and accommodating to any requests that we had. Thank you to the staff at Flavor, Julia for stopping by to say hi and Heidi for working some magic!
Flavor offers small plates for dinner and brunch on Sundays only. Check them out and send me lots of pictures of everything you eat!
Flavor can be found at: 15 E. Centre Street