Remember those blogger babes that I hang out with at least once a month? The girls who I would have never met if it wasn't for this little space of mine on the internet? The girls who have shown me true and genuine friendship for the past five months?
Well, when you get a group of bloggers together to celebrate a birthday we do it right! Today is Macy's 25th birthday! We celebrated a little early last Thursday and had the best night. When it ends with Macy telling strangers in Fells Point that my family owns Campbell's Soup, you know the evening was a success.
Laura, Annie and I started sneakily planning ways to celebrate her birthday about two months prior to our monthly "blate". Macy got to pick what we did since it's her birthday month and she wanted to dance at Rockwell. So we tried to up the birthday game a little.
The theme of the evening was neon/bright colors so Laura made a really awesome backdrop for us to take photos in front of, the three of us contributed to a delicious hot pink alcoholic punch (which was supposed to be Hurricane punch but it ended up being our own concoction) and Annie went early to Rockwell and decorated their chalkboard wall with a Happy Birthday Macy message.
The girls + the husbands gathered at my house beforehand to give Macy her bday gifts, sip that delicious punch, eat neon cookie sandwiches (borderline Pinterest fail if you ask me, but they tasted ok!), and snapped some pics before heading over to Rockwell.
When we walked into Rockwell we realized that we had the place all to ourselves! I plugged in my phone and we danced our hearts out to my Bumpin playlist.
Some people may have been awkward about being the only ones on the dance floor, but not us! We were pumped! We danced to Ludacris, Lil Wayne, Missy Elliot, Britney Spears, Ellie Goulding and Bassnectar for hours.
After a champagne toast, a round of shots and another solid dance session we started to wind down.
I seriously cannot even begin to express how lucky I am to have this amazing group of friends and we had a blast celebrating Macy!
Annnnnd to celebrate Macy's bday we are giving away some awesome stuff so make sure you join!
It's time for an awesome giveaway where you could win a Firework Box and $120 in PayPal cash! 10 bloggers are teaming up to give you the chance at these great prizes, and find some new blog friends! For your chance to win, enter through the Rafflecopter below. Good luck!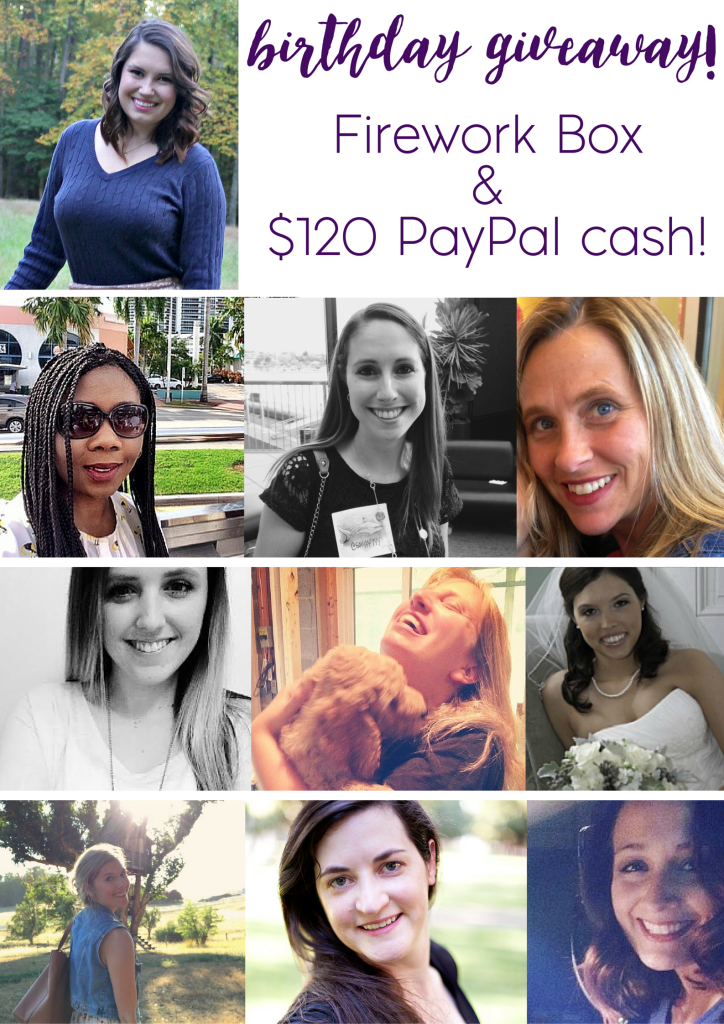 To Travel & Beyond // Portland Grace // Soup Of The Day
Love The Here And Now // Vivian Bishop xo // Oh Hey! I Like That
Charm City Ciemny // The Free And Wild Blog // Route Bliss // Always, Al