Last Tuesday my friend Katie and I went to see Ellie Goulding at a local music venue. If you are a new follower of Soup of the Day you have no idea, but I'm a HUGE Ellie Goulding fan. I saw her for the first time 2 years ago at the 9:30 club and it was probably one of the best concerts I've ever been to. When tickets went on sale LAST YEAR for the concert last week, I bought two tickets immediately.
Fast forward to last week when I couldn't find said tickets. You see, I bought the tickets in November of 2015. I packed up my entire house and moved to an apartment in January 2016. Last week I was convinced that the tickets were lost in the move. Thankfully I found them a mere few hours from the concert start time, but I found them and that's all that matters.
Katie and I got to Merriweather in time to watch the opening act (Matt and Kim) and snap a few selfies, with the flower crown filter (obviously).
Our seats were UH-MAZ-ING. I was convinced that we had seats in the very back and kept telling Katie that if we got there and they were awful we would meet up with Macy and Laura on the lawn. When we realized this was the view from our seats I lost my cool. SO PUMPED! I love you anyway M&L!
Matt and Kim killed it! I loved how excited and energetic they were but no one really got up out of their seats while they performed. Katie had a great comment- that they probably do really well in small venues like the 9:30 Club where no one is sitting and they are super close to the audience.
We had a little bit of time in between Matt and Kim and Ellie so we wandered around and grabbed another drink. While waiting in line we people watched SO HARD. Takeaways- I want to die my hair blonde again, I really need to figure out what lipstick colors look good with my skin tone, and some trends are just not good!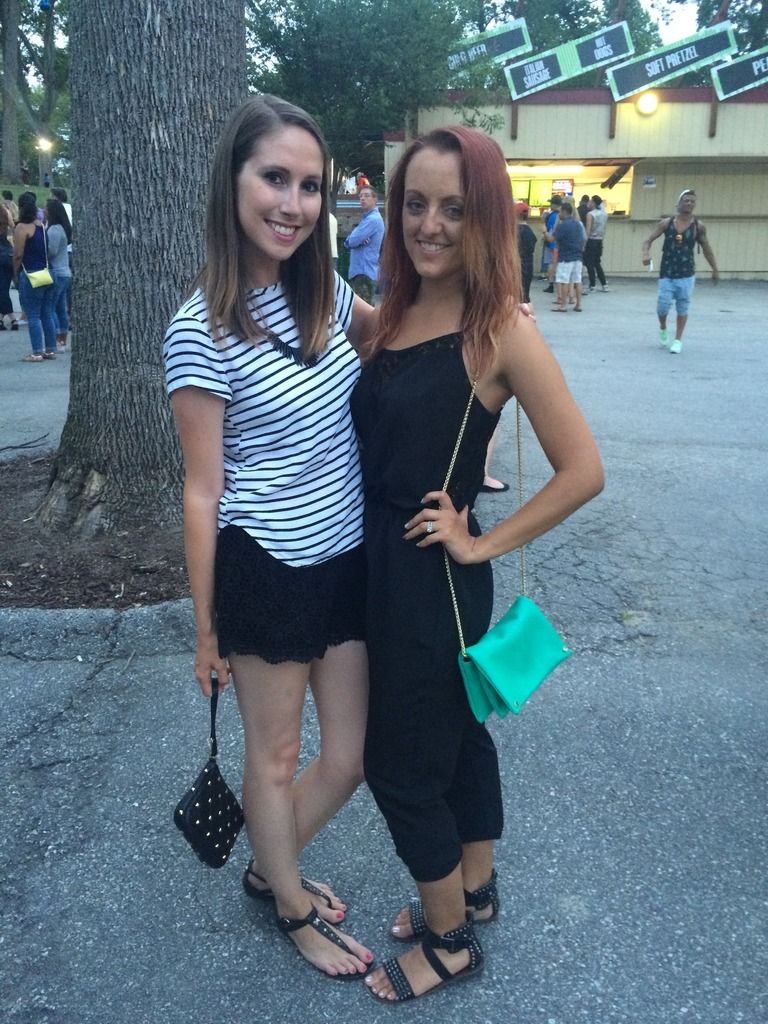 And then it was time for Ellie to come out. I was the happiest girl in the world for the next hour and a half. Katie and I sang our hearts out and danced until we were sweaty. She put on an incredible show and I will 100% see her again when she goes on tour next!
What concerts have you seen so far this summer? Who are you looking forward to seeing?
3fd788622f3124eb34c7b9321803037aa015eec792c79e2d82