Whenever I travel to a new place, I like to find something unique to visit and see. Whether it be a landmark, a restaurant, or a tourist attraction- I'm all about it.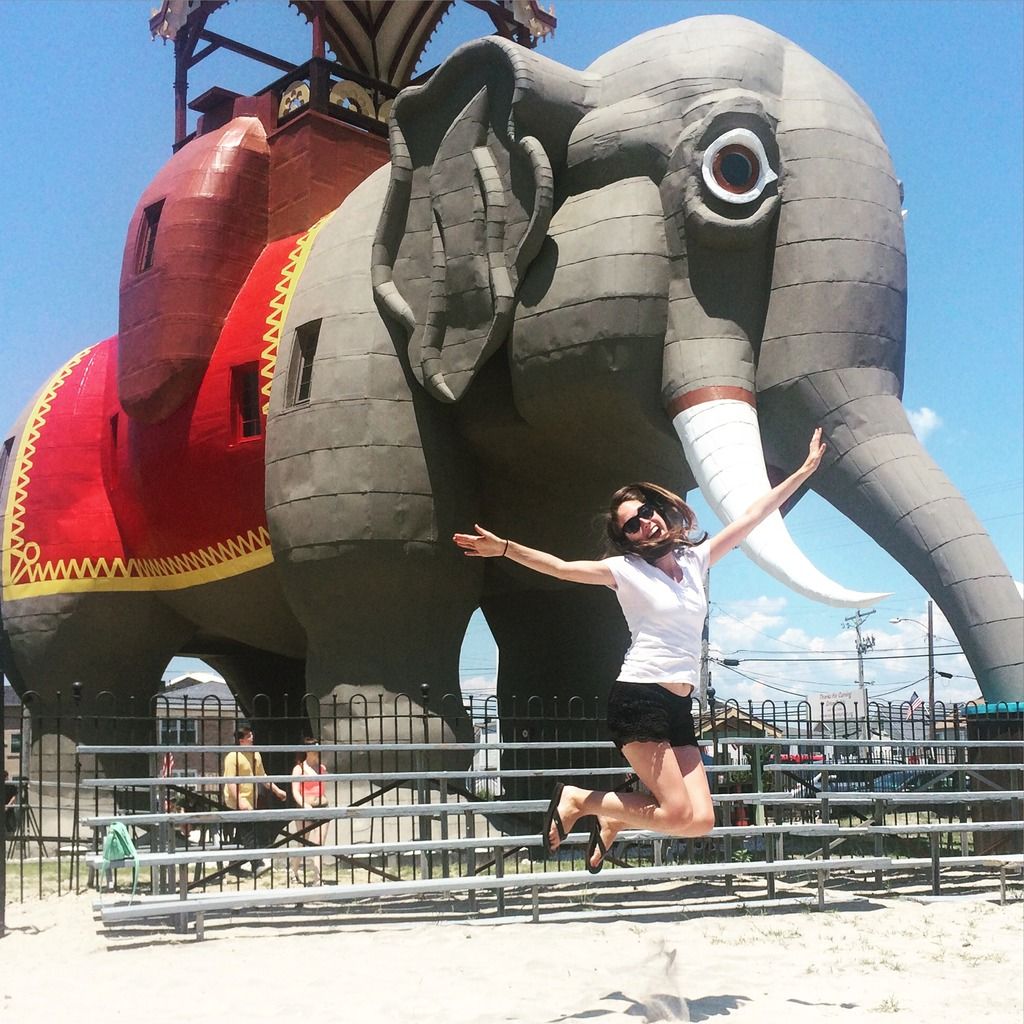 Meet Lucy the Elephant. Lucy is made of wood and tin sheeting and is six stories tall. She was built by engineer James Lafferty in 1881 and is located in Margate County which is about 2 miles south of Atlantic City.
She was built initially to sell real estate because she was the tallest structure at the time. Mr. Lafferty invited prospective buyers to Lucy, they would climb the spiral staircase in her leg to the perch at on her back and from there he would point out parcels of land available to buy.
Fun fact: In 1881, the U.S. Patent Office granted Lafferty a patent giving him the exclusive right to make, use or sell animal-shaped buildings for 17 years. So strange.
Today Lucy is a tourist attraction. You can pay $8 to climb the same spiral staircase to the perch to see views of Atlantic City, Margate County and Ocean City New Jersey.
When Chris and I visited Lucy last weekend we opted to not do the tour since we were short on time, but we did snap a few photos before heading into the elephant themed gift shop (I was in heaven).
Lucy was MUCH LARGER than I anticipated. Look at how little I am compared to her foot!
We didn't stay long, but she's worth the visit if you're near Ocean City or Atlantic City New Jersey!
Lucy can be found at:
9200 Atlantic Ave
Margate City, NJ 08402
There is a small parking lot next to the exhibit that is free for one hour if you plan to visit Lucy- so don't pay for parking if you can snag a spot in there!