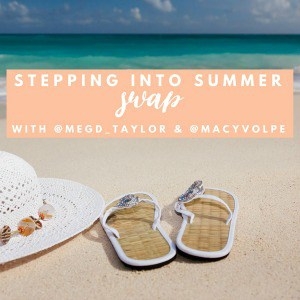 Happy Tuesday everyone!
My week is jam packed (what else is new?) so a traditional blog post wasn't in the cards for today. I'm working really hard at recognizing when I just don't have the time instead of saying yes to everything. It's hard. Really hard.
But I wanted to stop by today for the Stepping into Summer Swap Link-Up with Macy and Meg! These two ladies organized one of the most fun swaps I've ever done. If you don't know, a swap is like having an adult pen-pal but what you send to them is decided with the entire group of ladies participating.
This swap was centered around a cute pair of sandals and a fun bottle of nail polish. I was paired with Leah from Texas! Leah and her daughter picked out the most adorable pair of sandals and nail polish for me.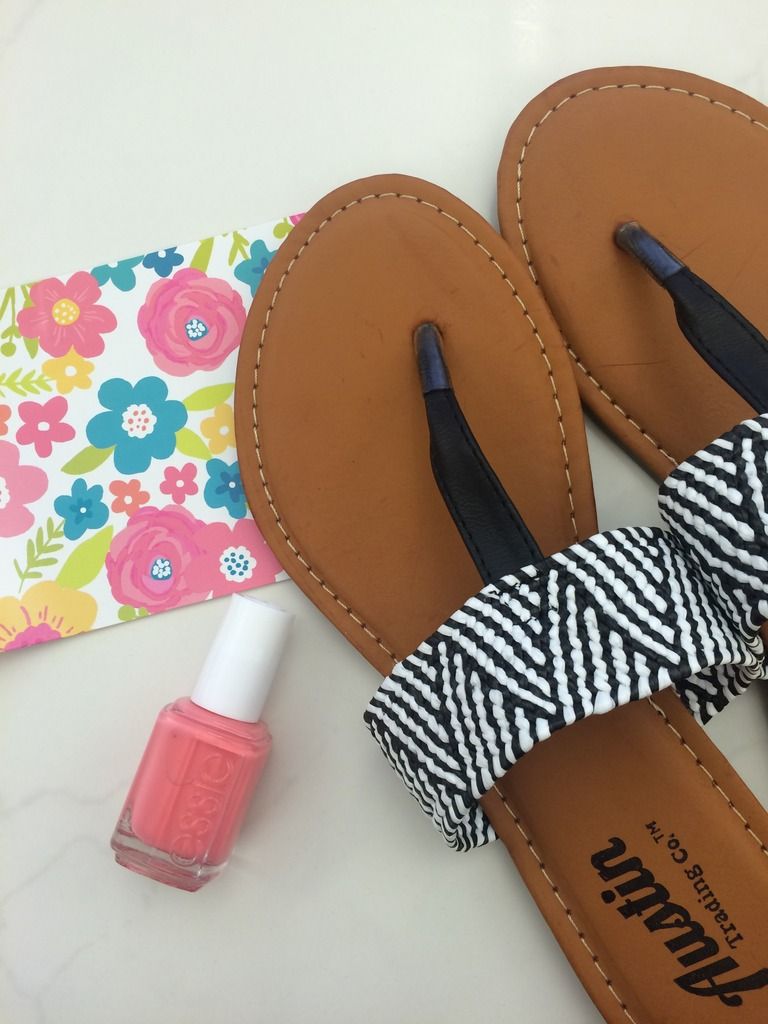 Can we talk about those sandals? They are my two favorite colors to wear and I love how comfortable they are. The strap is super stretchy and the sole of the sandal has some padding in it allowing me to wear the sandals for hours without feeling discomfort!
I'm also in love with the Essie nail polish color that they chose for me- Lounge Lover. I love pinks in the summer and somehow didn't have any polishes close to this shade.
Thanks Leah for the great summer goodies and thank you to Meg and Macy for coordinating everything!