Happy (almost) 4th of July weekend friends!
Growing up the 4th of July was my favorite holiday. Can you imagine hearing a 10 year old say that Christmas is their second favorite holiday because the 4th of July was holding the top spot. But when your small and sleepy town wakes up in a big way one day a year- it quickly becomes your favorite day.
Each year we'd head into town for the parade, then walk downtown to eat snowcones and check out all the vendors. We'd see neighbors, family friends and friends from school while walking around town. After the morning in town we'd head back to the house where family would later join us to swim in the pool and grill out. After a long day in the sun we'd drive back into town for fireworks and I'd get sleepy stretched out on our blanket. There was no better way to spend a day and I looked forward to it so much each year.
I'll be in Baltimore this year and don't have any plans set in stone, but I know I want to see the fireworks over the Inner Harbor. I'm also thinking that I want to whip up some kind of delicious patriotic themed treat to celebrate the day which means I've been searching for the perfect dairy free recipe. I'm sharing some of my favorites in case you're in teh market for something delicious too! You're welcome 😉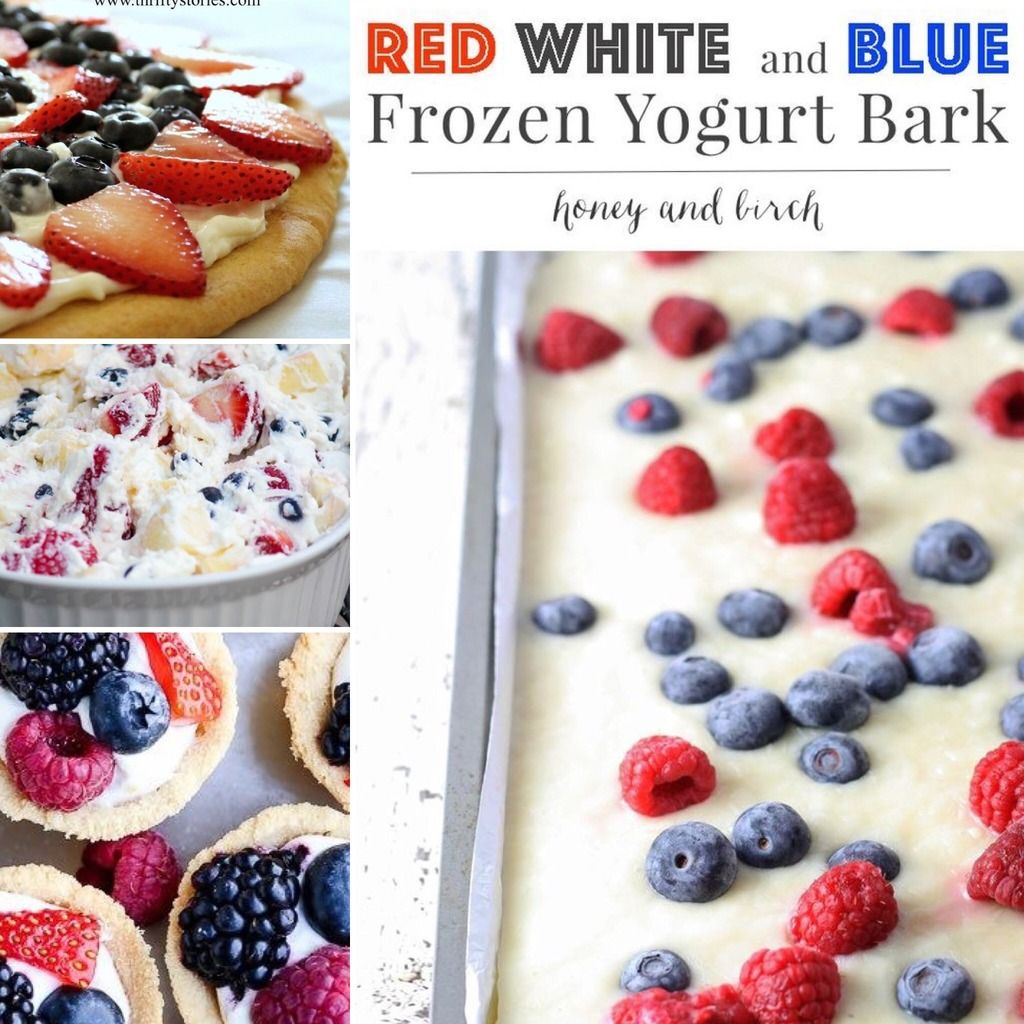 Frozen Yogurt Bark // Coconut Milk Fruit Salad // Berry Tarts
Vegan Red Velvet Cake // Summer Berry Trifle // Angel Food Cake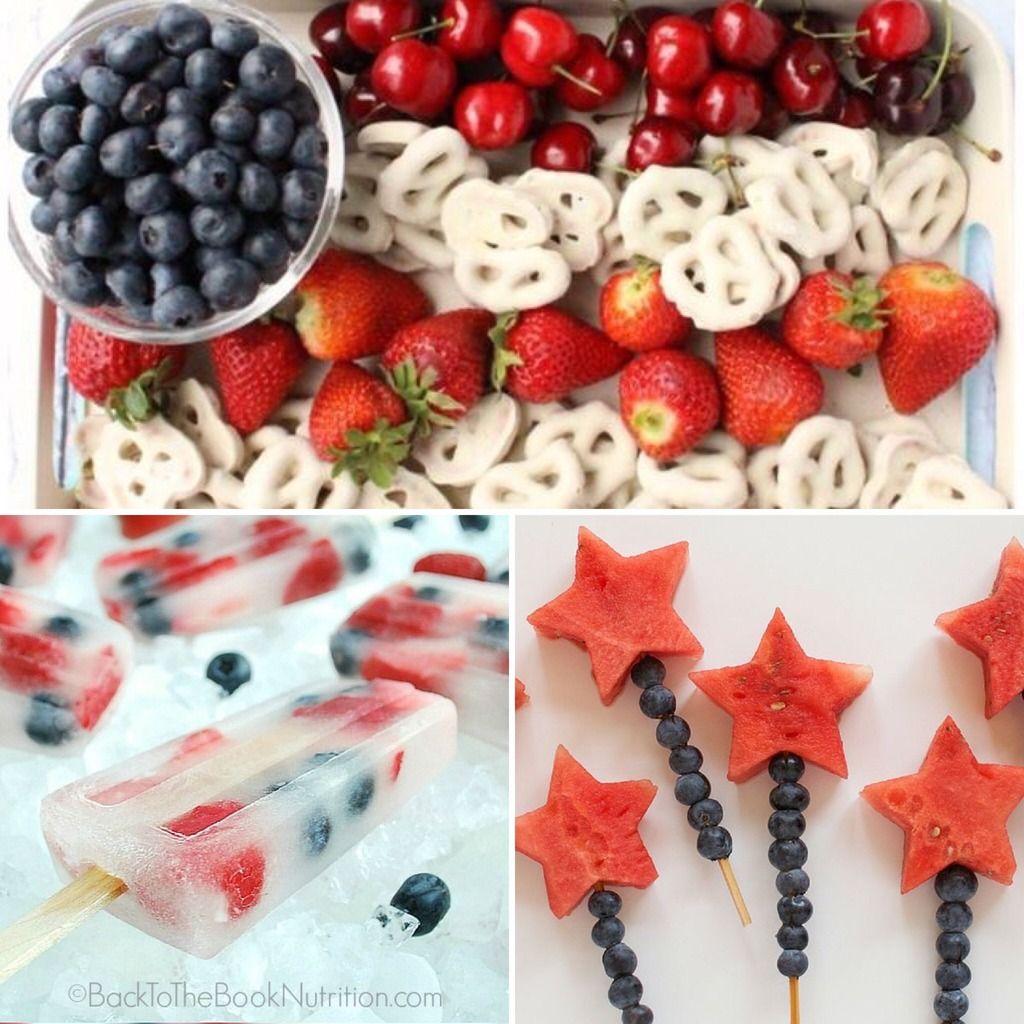 Flag Fruit Dessert // Fruit Kabobs // Coconut Water and Fresh Berry Popsicles