I have a challenge for you. Pick 14 friends. Make sure they are down to have fun, get a little sweaty, give up two hours for adventure and drink at least three non-alcoholic beverages. Now that you have the friend part set, pick a weeknight when you think a good happy hour is needed or a weekend for a special occasion. Friends? Check. Date? Check. Ready to have a good time? Check.
Now visit Charm City Pedal Mill and schedule an AWESOME two hour pedal mill tour to three bars in Fells Point. Trust me, you won't regret it!
Last week I took the Pedal Mill for a spin with two of my best gals Katie and Alyssa.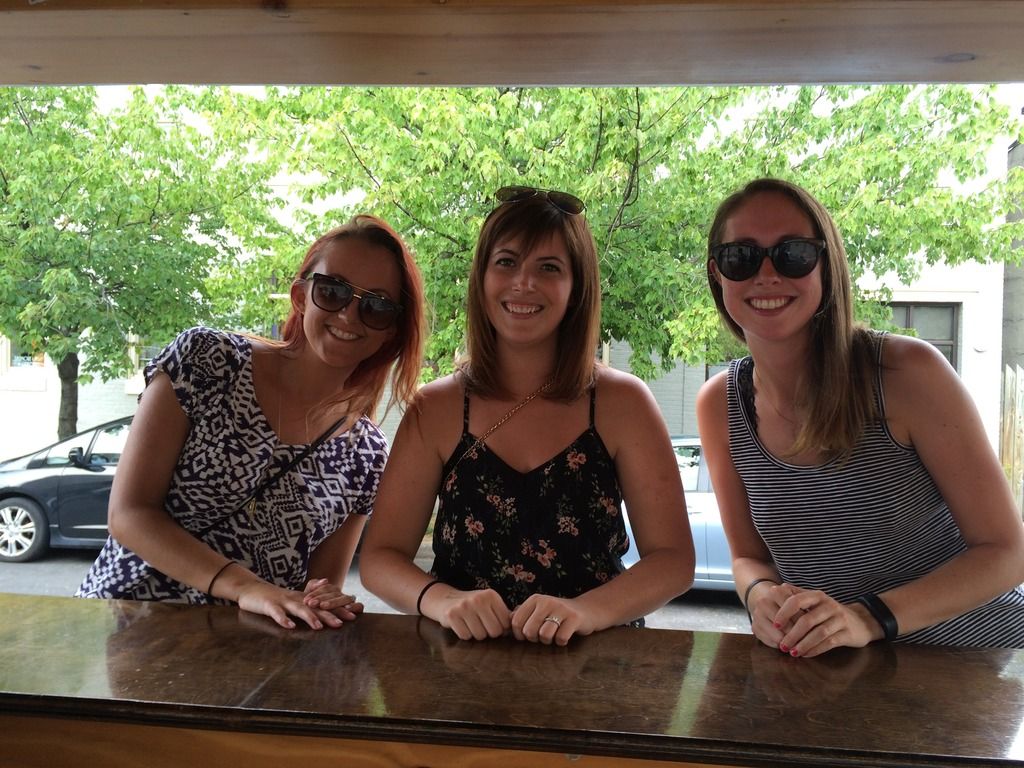 We met up at Ale Mary's and grabbed a drink while we waited for everyone else to arrive. The bike has room for 15 people so we were mixed in with people we didn't know but it was a great opportunity to meet new people. Once everyone had arrived our AWESOME driver Jake explained how the night would go. We rode the bike to three different bars and ended back at Ale Mary's. Each bar along the way offered drink specials and we had a blast catching up, chatting with Jake, enjoying the cool breeze and got a solid workout in (it was hard to touch the pedals and we were pushing ourselves!).
We learned that they are adding a second bike to the mix this year or early next year and they're adding a covering so the pedal mill can operate in the winter. I LOVE THAT! The ride in total was about two hours long and was the perfect way to get outside on a perfect summer night.
Take a peek at our night: