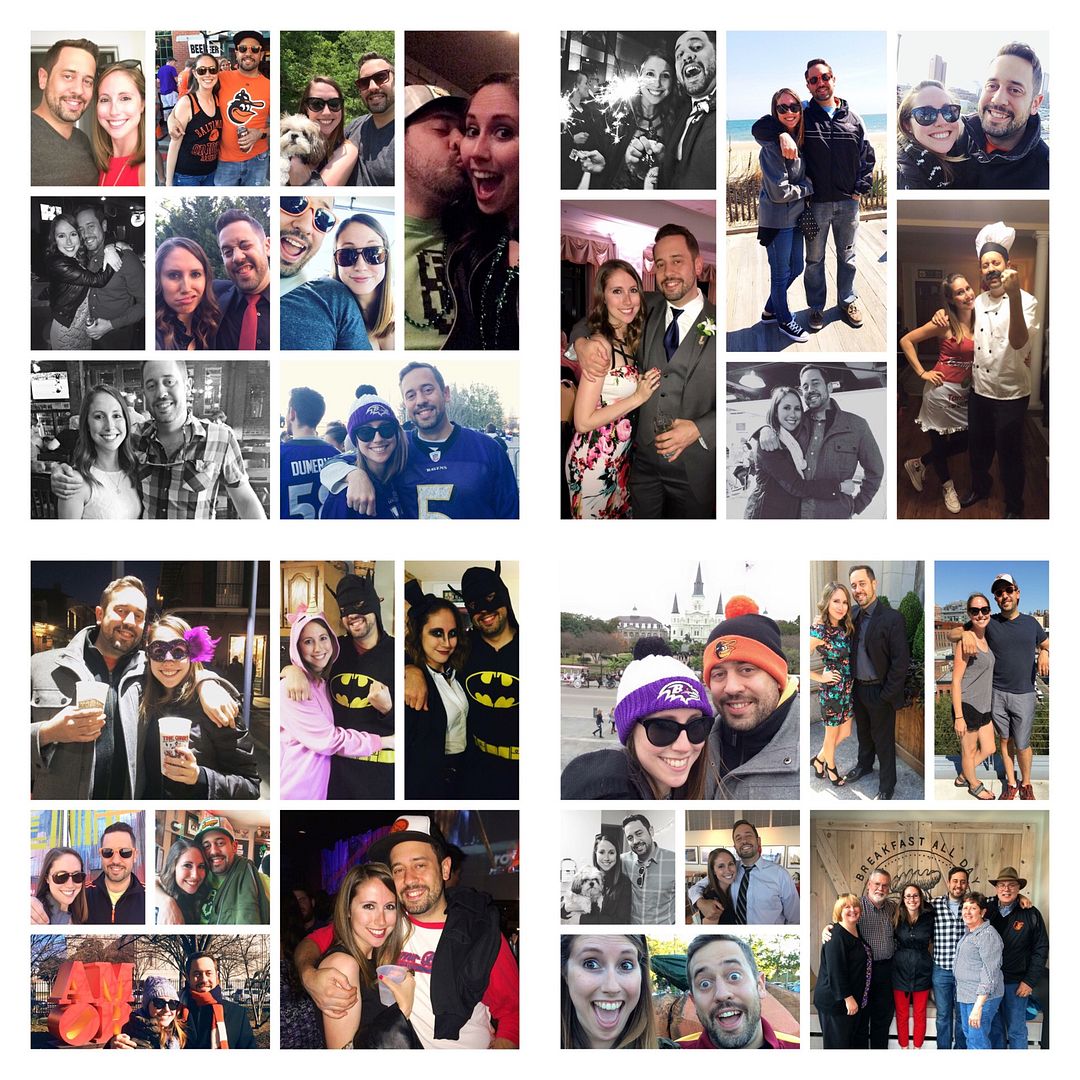 Today, Chris and I are celebrating one year together. How does 365 days feel like it went by so quick but also feel like so much longer?
We've spent the last 12 months traveling to 10 cities together, attending 5 weddings, going on 4 road trips, and spending countless hours with some of the best friends in the world. I'm so thankful every day for the life we've created together.
Chris, thank you for loving me for who I am, flaws and all. Thank you for loving me through the good (blogger perks, fun trips, and big life changes), the bad (social drama, adulting struggles and exhaustion), and the ugly (anxiety, hangry meltdowns, and ER visits). You make me slow down and be present in the moment while it's happening. You encourage me to say yes more and fill my schedule with more fun nights than homebound nights. You listen when I just need to talk (although sometimes it goes in one ear and out the other) and never let us go to bed angry. You're my partner in crime, best friend and favorite person.
Happy 365 days Bubs. Here's to so many more.