It's Fall and I can't get enough of all things pumpkin right now. I used to deny that I liked pumpkin, but I cannot deny it any longer- I love pumpkin flavored anything.
I had a craving for breakfast for dinner last night and decided to whip up waffles, but not just any waffles, pumpkin waffles! I had all the ingredients already and since I was cooking for just me I opted to make them dairy free as well. Being lactose intolerant is super hard and I feel like the people around me sometimes have to suffer in giving up dairy products so I can eat the same foods. However, these waffles have been roommate taste tested and approved. You can't tell they are dairy free at all!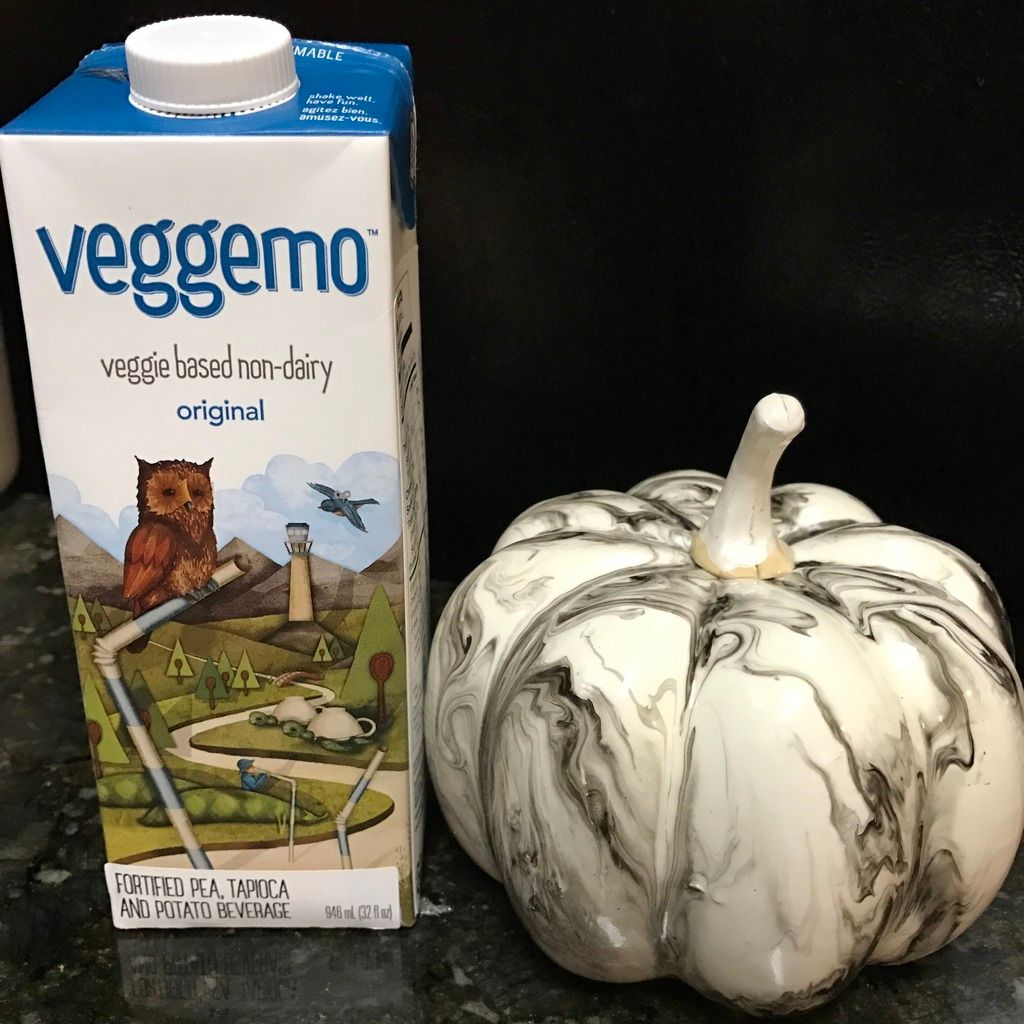 I used Earth Balance Soy Butter and Veggemo as a milk substitute. Remember when I talked about my Veggemo smoothie recipe? I have another carton and wanted to test it out in a different recipe. It worked really well instead of milk! The consistency of the batter didn't change and it was impossible to taste a difference. In fact, it tasted so good I may or may not have eaten more than one….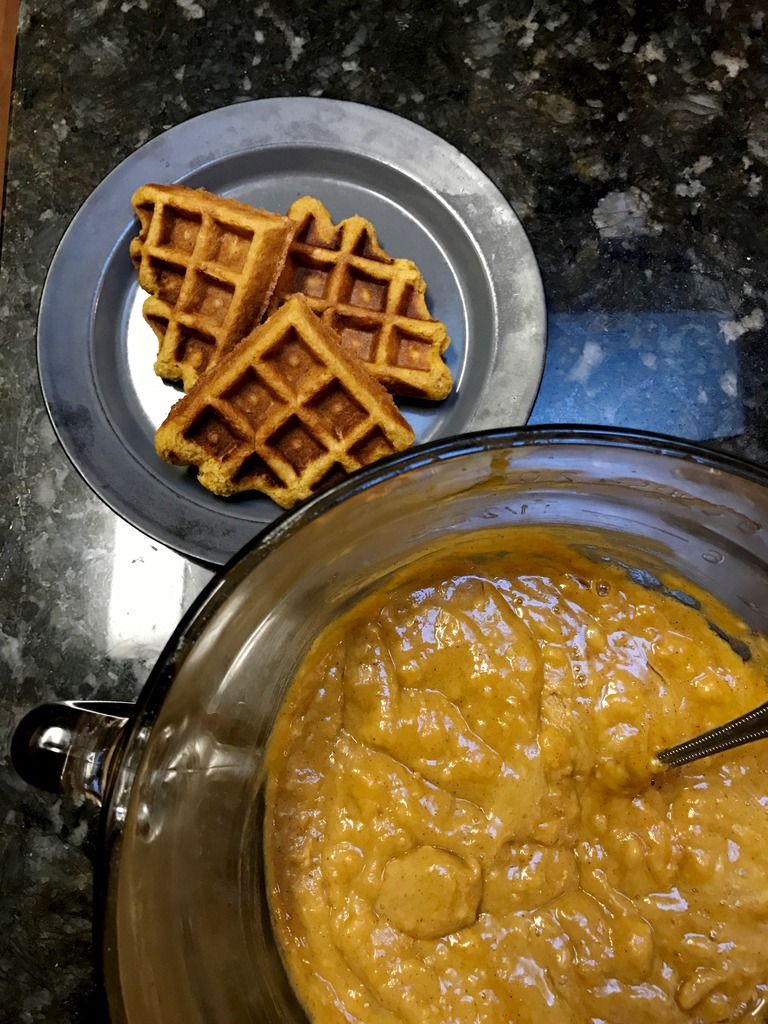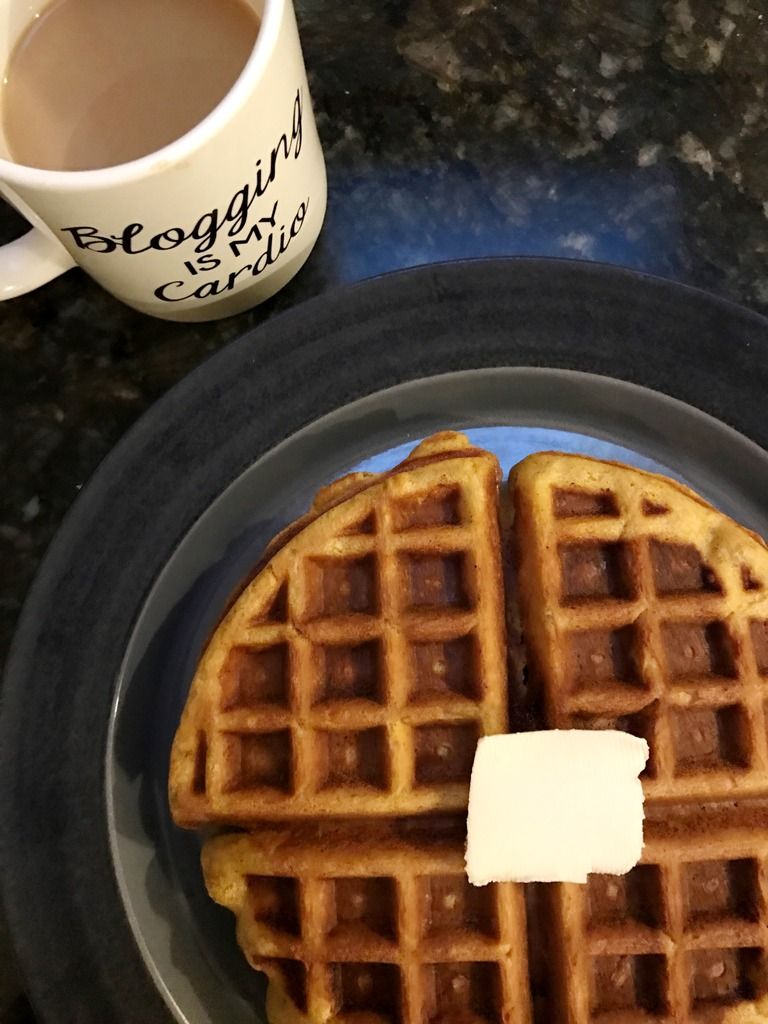 Dairy Free Pumpkin Waffles
2016-10-10 18:51:24
Nutrition Facts
Amount Per Serving
* Percent Daily Values are based on a 2,000 calorie diet. Your Daily Values may be higher or lower depending on your calorie needs.
Ingredients
1/2 cup coconut oil
1/2 cup sugar
1/2 cup brown sugar, packed
15 oz of pumpkin puree
2 eggs (separated)
1/2 cup Veggemo milk
2 tsp of pumpkin spice seasoning
1tsp vanilla extract
1 1/2 cups of all purpose flour
1 tbs baking powder
1/2 tsp salt
Instructions
Preheat waffle iron
In a large bowl mix the coconut oil (melted), both sugars, pumpkin puree, egg yolks, and Veggemo until smooth.
Add the pumpkin pie seasoning and vanilla extract. Stir.
In a separate bowl mix the flour, baking powder, and salt together.
Stir the flour mixture into the pumpkin mixture and combine.
Whisk egg whites until they are white and fluffy.
Gently fold the egg whites into the batter.
Scoop batter onto the waffle iron and cook per directions.
Adapted from Lovely Little Kitchen
Adapted from Lovely Little Kitchen
Soup of the Day http://soupofthedayblog.com/
What is your favorite pumpkin infused food for Fall? Mine is definitely these waffles and Mama C's Pumpkin Dip!